Rate Now
Share Your Experience
Have you seen Dr. Paul Capobianco?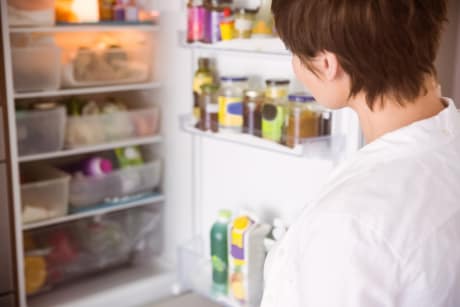 Binge Eating Disorder
Get the facts about binge eating disorder, including symptoms, causes and related conditions.
Quality Rating
Highly Satisfied
66 Ratings with 30 Comments
5.0 Rating
November 3rd, 2016
MS Treatment
I would just like to express my gratitude to Dr. Capobianco. I was diagnosed with MS in Sept 2012. I talked to a few neurologists, some in the hospital and some after I left the hospital about what treatment would be best. I was afraid of the side effects of all the main stream drugs. Dr. Capobianco recommended Low-Dose Naltrexone (LDN) which is a daily pill taken orally in the evening, with no side effects. I have been on it since Sept 2012 and all has been good, no problems or flair ups until Sept 2016 when I had a flair up in my left leg. It became "dead" and I couldn't lift it and barely walk. When I spoke to Dr. Capobianco and explained what was going on he immediately recommended taking an am dose of LDN in addition instead of the pednisolone (main stream relapse treatment). He even located a local pharmacy so I could pick it up and begin the correct amount of the additional dose. Within one week I was no longer dragging my left leg when I walked and in two weeks I was walking great! After about a month I no longer felt the "wet band" around my waist and the tingling in my legs when I bend my head down is becoming less and less. LDN is definitely working and would recommend that anybody with MS see Dr. Capobianco for a consultation. He is a wonderful, compassionate doctor that takes the time to understand what you're going through and does everything in his power to get you feeling better. Thanks Dr. Capobianco!!
5.0 Rating
April 20th, 2016
Changed my life
After only 3 months of seeing Dr Capobianco, I went from constant pain and inflammation with Rheumatoid Arthritis (diagnosed 16 years ago) to almost no pain, sleeping better, able to plan my days. Got my life back. He prescribed Low Dose Naltrexone or LDN and I've had an amazing response to it. My Rheumatologist is not able to give me that drug. I'm currently working on getting the muscles of my body to rebuild after years of not using them and getting my energy levels stabilized. There is hope for RA sufferers. This was nothing less than a miracle for me. Dr. Capobianco's supplement suggestions are detoxing and enhancing my healing. The Osteopathic treatment I just had yesterday was both relaxing and curative.
5.0 Rating
September 6th, 2015
5.0 Rating
January 18th, 2015
Needle in a Haystack
I have suffered from a rare autoimmune illness for over thirty years and have frequent problems associated with the illness including inflammation, sores, listlessness and frequent sinus infections. I was recommended to Dr. Capobianco by a dear friend and have not been disappointed. He is an intuitive diagnostician, treats me with compassion, follows up and embodies a rare combination of brilliance and humility. I have never felt better. My long term sinus drip has disappeared, pains have been reduced or eliminated. I have more energy and feel more in control of my health. At Dr. Capobianco's practice you are not treated like a number, given seven minutes of his time and tossed out the door with a load of prescriptions in hand. Alternative modalities are always the first line of treatment. The office is friendly and welcoming, convenient and clean.
5.0 Rating
January 17th, 2015
A DOCTOR YOU MUST USE
Dr. Paul J Capobianco is a great healer.Having been in a severe auto accident 7 in a half years ago that changed my life for the worst I have tried many doctors who did not help me.I was fortunate enough to have my physical therapist refer me to Dr Capobianco eight months ago.I can honestly say he has changed my life for the better.He is compassionate,caring and a great diagnostician.He adjusts my spine in a way that no other doctor has been able to achieve.Having chronic pain when I first met him he has managed to make my days much brighter through eliminating much of the chronic daily pain that I have.I can only say that I am blessed to have met him.I have referred three patients to him all having very special varied elongated health problems.Prior treatments had been ineffective from other physicians.They found him as I did, to perform miracles!I can't put in words the gratitude I have for him.
5.0 Rating
December 23rd, 2014
5.0 Rating
August 29th, 2014
A Healer
When I was told by my Infectious Disease MD to go to an Endocrinologist for my thyroid problems; however, because I have other health concerns, not understood by most MD'S, I chose to go to Dr. Capobianco, D.O. due to what I read about his practice. One year later my thyroid is stable. Dr. Capobianco takes time at every visit, and most importantly he listens and does not make you feel inadequate or silly. He follows up with you by phone when needed. In my view Dr. Capobianco is a true healer!
5.0 Rating
February 15th, 2014
Dr. Paul Capobianco is a compassionate individual and a caring and competent physician. He lives his life open to God's mysteries. I consider him to be more than a physician. In the old fashioned sense of the term, With God's grace he is a true healer. An Osteopath with a heart of gold and hands that are a conduit to the source of life. A doctor who follows spiritual guidance in the best interest of his patients. There is no one I would rather see.
5.0 Rating
December 10th, 2013
A true Dr
5.0 Rating
March 28th, 2013
Dr. Capobianco cured me
Dr. Capobianco has saved my life. I drove a car that had fumes about 6 years ago over many months and have been utterly sick and have practically been disabled since. I visited several doctors and would let them know of this incidence since I was so certain my fatigue, muscle weakness, thirst, out of breath, hair loss, dexterity, agility, sleeping 13 hours a day had to do with this. I had diagnosed myself with heavy metal poisoning and had chelation therapy but it didn't help so much. When I came to his office just about over two months ago I had long been at my wits end and did not have any faith that any doctor could cure me. I was amazed at the breadth oh his knowledge in trying to figure out what could be wrong with me. I had never heard about the mthfr gene mutations and I was surprised that someone knew something that I did not, being that I spend enormous amounts of time online trying to figure out the root of my debilitating fatigue. He tested me and I came back with a common mutation that in the end helps with your body detoxifying itself by reving up your glutathione. I had long since lost any hope of recovery but a I did as my doctor said and went to buy folate by solgar. Upon taking it I felt so sick but at the same time better. This is because I was dumping the toxins too quickly, so even though the first week I did not dose it properly and had to just take 200mg daily so I would not feel the toxins all of my body I felt a major humongous difference, I could finally breathe and felt like that breath did me good not as if I was wheezing for air. Absolutely everyone of symptoms have improved and it is only week six I suspect I will be detoxing and building myself up for weeks to come. And I thank Dr. Capobianco with all my heart as I can see it in his eyes how much he cares. I am in awe of how much holistic doctors always keep up with research so that they can help patients when conventional doctors have failed. I would day what he did is on the cutting edge as most doctors don't even know about mthfr. I highly recommend him.
5.0 Rating
September 12th, 2012
Whole health care
From first contact to leaving the office dr Paul is caring and efficient. There is no rush in the visit and dr Paul is very thorough. I am a 40yo male and had the flu. With one remedy dr Paul was able to break the fever and that evening I sweat it out and began to feel better. I also send me 3 children to dr Paul ages 7,5 and 13 months. The kids love him and Have no hesitation when they need to see him. I can't say enough positive things about dr Paul and his staff. If you're looking for a healthy approach to staying and getting well you owe it to yourself to visit dr Paul.
5.0 Rating
August 9th, 2012
I was feeling better with in days
After treading water with my primary care physician and not feeling any better I made an appointment with Dr. Capobianco despite not being on my insurance because I was desperate and the testimonials from people with thyroid problems I had found on line gave me hope. After ordering blood work and seeing me for the first appointment he made a diagnosis my PC was unable or unwilling to make and put me on a new medication. WOW! I was feeling like my old self with in a day an a half. After 1+ years of being depressed, sleeping 16hrs a day, and feeling 'off' in every way I was better. A few appointments later to get my long term dosage right and I really truly feel I am living my life again. Thank you Dr. Capobiano!