Rate Now
Share Your Experience
Have you seen Dr. Paul Farris?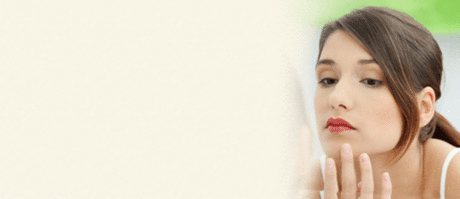 Acne
Get the important facts about acne, including the different types and what causes it.
48 Ratings with 26 Comments
5.0 Rating
July 1st, 2017
Wonderful doctor
3.0 Rating
October 19th, 2016
Talks really fast and mumbles, so you can't understand what he is saying most of the time. Was good at showing you visuals of your ear, but didn't act interested in all the symptoms you might be having.
5.0 Rating
February 19th, 2016
If you are an over sensitive snob, please don't read this.
Before my appointment with Dr. Farris, I came here and read the reviews. To be quite frank, I considered seeking a different referral from my neurologist, for pre-op screen of my vocal chords. I'm SOOO glad I didn't give much credence to those 20 or so whiners who must be totally lacking in social graces and the ability to fit in anywhere. I lived about an hour away, so I ended up getting to Dr. Farris' office nearly 45 minutes ahead of my appointment. After completing the paperwork, I didn't sit for more than 5 minutes until Dr. was free and called me back, fully a half hour ahead of my appointment. And, he APOLOGIZED to me for having to wait!!! I saw mention of a poor bedside manner. All I can say is that Dr Farris was AWESOME...in that he took time to explain every aspect of what we were going to do...and what he would be looking for. He took several pictures while he was doing the exam, so he could show me what things were looking like down my throat at my voice box. Then, he showed me each picture taken and EXPLAINED what he was looking for and how mine was 'fine'. OH...he even sent one home with me to show my wife!!! So, all said and done...my visit was a WONDERFUL experience with a top notch specialist. And to all the negative whiners? Get a life!
5.0 Rating
January 31st, 2016
Gave me my life back
Dr. Farris took his time to listen and quickly diagnose my hearing situation. I went to another Dr. two years ago and twice, the other Doctor at the other clinic did not listen and seemed in a hurry to tell me I am just deaf....all the "other" Doctor at the "other" clinic cared about was selling me a $6400 set of hearing aids. Dr. Farris fixed my hearing problem on the spot. I was in a cocoon the last 2 years and could not hear at all. Dr. Farris gave me my life back. I thank him very much!
5.0 Rating
November 24th, 2015
Awesome Doctor
1.0 Rating
October 13th, 2015
Bedside manners
I went to this dr to look at a growth on my tonsil. No bedside manners. He told me that he might take a biopsy but then he second guessed and said it could very well be cancerous.. That I needed my tonsils taken out as soon as possible. Then proceeds to tell me that in school they told us at least one person will die in their care while having tonsils removed and he said you could be that one person!. Very unnecessary.
5.0 Rating
October 2nd, 2015
5.0 Rating
September 15th, 2015
4.0 Rating
August 4th, 2015
Very pleased with Dr. Farris
Dr. Farris is very knowledgable in his field. Both my girls using him to have tonsils removed. First surgery went great and second one scheduled. He laid out all the fact and side effects of surgeries. I wasn't left guessing what would happen after the procedures. I have Medicaid because my job had a waiting period before offering insurance. He never judged me and was always professional. He was very sweet and patient with my girls. That goes along way with me. If need be I will definitely use him in the future.
5.0 Rating
June 24th, 2015
Great experience!
My 6 month old son needed tubes after MANY ear infections. Most other doctors in the area were booked several weeks out. I hated to wait as my son is in pretty constant pain. After reading all of the reviews about Dr Farris, honestly, I was nervous but he was the only one that could get us in quickly. I decided to just go see him and even made an appt with another doctor in case Farris was as bad as his reviews. Dr Farris was WONDERFUL. He thoroughly explained everything and made me feel very comfortable. He was incredibly nice to my 3 year old (who was dancing and singing Let It Go around his office). I will say that he did not talk to me and my son the way pediatricians do. BUT I did not expect him to - otherwise he'd be a pediatrician. He's a surgeon, he gave me the facts, he was straightforward and honest. Side note - I was so worried about the bad reviews that I spoke with my pediatrician about Dr Farris and he told me directly that Dr Farris doesn't coddle his patients (or their mothers) but medically is he a good doctor. So if the reviews scare you,ignore them - unless you really need to be coddled. :)
5.0 Rating
May 5th, 2015
Dr. Farris operated on me in 1996,cancer at the base of my tongue.I owe this man a lot of gratitude.Have been doing fine since...................
1.0 Rating
April 1st, 2015
Horrible doc
I took my son to see this "doctor" to get tubes. I asked him if all the ear infections my son has had could have had an effect on his hearing since he has only spoken three words. He responded by saying well I can't help it if your child is stupid. He was rude and arrogant. We will not be getting the surgery from him nor returning.
Nearby Doctors

Dr. Paul Farris is similar to the following 3 Doctors near Fayetteville, AR.