Rate Now
Share Your Experience
Have you seen Dr. Paul English?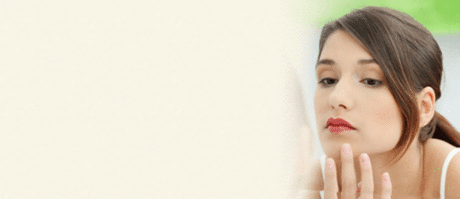 Acne
Get the important facts about acne, including the different types and what causes it.
Quality Rating
Highly Satisfied
24 Ratings with 6 Comments
5.0 Rating
December 2nd, 2014
Excellent Patient Experience
Dr. English is one of the best specialists I have seen. He has treated me, my children and family members for a variety of skin issues from acne to skin cancer for the past 10 years. I highly recommend his office. The staff is courteous, we never have a long wait, he takes his time and explains everything in detail. We have seen PAs in his office and they have all been great too. A+
1.0 Rating
June 6th, 2014
Rude office staff
I didn't actually make an appointment because of the rudeness on the phone. Basically, I was told in a rude tone, if I have Obama Care insurance they don't except it. They are actually still under contract with Aetna, they just don't want to provide care to their patients. There are plenty of other doctors in the area, so I wouldn't waste my time with this rude bunch.
1.0 Rating
September 11th, 2013
Insurance ran treatment, insurance's best interest not the patients..
Very upset with visit. Was denied an rx because insurance didnt cover it as she states. They did not verify with plan NOR ask if it even mattered to me if covered or not. I wasnt given the option to even pay out of pocket. Drove 40 minutes to visit for 5 minutes with the doctor as a new patient. She lets insurance provide the care decisions instead of her medical expertise...Will NEVER return or suggest to other patients..
5.0 Rating
July 11th, 2013
Outstanding Office
I have been a longstanding patient of English Dermatology for over 9 years. Dr. English has had the same providers since I've been going and has added more as they grow. I always get a same day appointment or at least within 24 hours. My last visit they were using an electronic records system, were I can access my file online and make updates whenever I want. Its great! They also have a new nursing staff that is top notch, a huge difference and great improvement. I would recommend this office to everyone -- experienced and professional care.
1.0 Rating
June 21st, 2013
RUDE !!!
the first downside to this practice is the employee turnover. the staff is ALWAYS different, even the surgeon has changed three times that I know of. If you are not able to keep your staff and doctors there must be a problem. I can never get through on the phone lines, and if I do get a voicemail nobody ever calls me back. I will NEVER waste my time here again.
1.0 Rating
November 10th, 2011
I went to the office on 48th street, saw the PA Mindy, who happens to be who my fiance has seen for acne (he has never had a problem) . I went in to have some moles looked at that have changed over the last 6months to a year (larger, discolored, hurting). I have had moles removed before and it was never an issue when the moles have exhibited these changes. I was very clear about the changes and also told her about irritation of the moles from clothing and scratching (like bleeding sometimes when scratched). She looked at them with a magnifying glass and told me they looked fine and sent me on my way. I was confused as to why they were not removed, so i checked the guidelines for dermatologists (the physicians section) about when a mole(nevi) should be checked for melanoma. They recommend a biopsy when a mole has grown, changed color, etc. So why was this a problem? It really just seemed like they didn't want to deal with it because it was not a cosmetic procedure. I wonder how much they are charging my insurance company (after my $40 copay) to tell me to wear sunscreen and send me home to continue to bleed when i accidentally scratch a mole on my neck. I will not be returning and would not recommend this office to anyone.
5.0 Rating
August 4th, 2017
5.0 Rating
June 15th, 2017
5.0 Rating
June 15th, 2017
5.0 Rating
November 4th, 2016