Rate Now
Share Your Experience
Have you seen Dr. Paul Francel?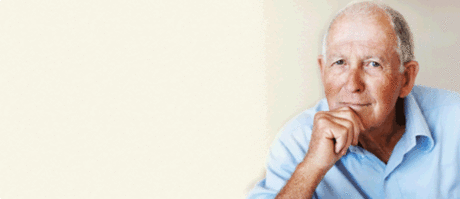 Parkinson's Disease
Get the facts about Parkinson's disease, including symptoms and how the disease progresses over time.
29 Ratings with 11 Comments
5.0 Rating
March 3rd, 2017
best Doctorever
He did neck surgery, and It has not hurt since, I had 2 back surgeries because after the 1st one I broke the cages he put in me, he did second surgery hard recovery but I survived it can walk and do things I would no beable to do if he had not done the surgery, every Dr I seen swore I had bulging disc and nothing could be done, Francel found that the discs were gone and I was rubbing bone to bone and was lucky to even walk before the surgery. He also did a brain screw to see if I had pressure in my brain, I love this man he was a God sent for me and other members of my family. 12 years later the Doctors I seen say that I have failed back syndrom which means tht the back surgery never work, well I have news for them because I can still walk and do more then I would of If I never had the surgery. I will not let another doctor touch my back or neck they don't care about there patients and are not very smart. its sad he left his practice but the lords work is more important. thank you Dr Francell for all you did for me and my nephew scott.
5.0 Rating
January 21st, 2013
Parkinsons
5.0 Rating
September 14th, 2010
1.0 Rating
August 27th, 2009
still in pain
I had pain in my lower back for years thinking my hip was out of place, i went to a pcp that had me do a mri, he sent me to Dr. Francel. He told me i had to have surgery immediately because my spinal cord could be severed. I had the surgery in 2006(lumbar infusion) and I am still in pain where the site ends and begins! I sleep on an ice pack every night. He told me i could do anything that I would be like brand new! I can't even stand on my feet longer than an hour with out my back screaming me! It makes me so sad. I trusted him and he failed me. He seemed wonderful at first before the surgery but after the surgery he didn't want to hear I was pain. (maybe he needs to realize he's not as good as he thinks he is, that he can make mistakes)
5.0 Rating
July 26th, 2009
former surgery patiet
5.0 Rating
February 23rd, 2009
severe chronic pain sufferer
He is the most wonderful man in the world. I wish there was more drs like him.
1.0 Rating
February 6th, 2009
Dr.Francel did my back surgery in 07 and I am in more pain now than I was before...
1.0 Rating
January 16th, 2009
5.0 Rating
May 12th, 2008
Caringness of Doctor
Dr. Francel is so extremely nice and works well with his patients. He takes good care of you before and after surgery and explains the procedures well. He is a surgeon, so when you go into his office he is going to give you a surgical opinion. Expecting to h ave surgery when you see him is not a shock -his a surgeon
5.0 Rating
May 10th, 2008
Pain free
5.0 Rating
May 11th, 2017