Rate Now
Share Your Experience
Have you seen Dr. Paul Glat?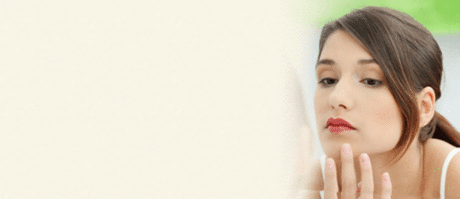 Acne
Get the important facts about acne, including the different types and what causes it.
52 Ratings with 14 Comments
5.0 Rating
June 13th, 2017
There are no better options, in my humble opinion.
After three prior hair transplant procedures with other Doctors in NYC, my experience with Dr. Glat, Lisa and the staff during my procedure here was impeccable. I could have never expected the level of service and courtesy I experienced with Dr. Glat and his staff. It has been six months for me, and I am seeing my results from a successful procedure. I only wish I had started my procedure with Dr. Glat. I highly recommend anyone seeking a true professional and honest experience in the area of Dr. Glat's expertise take the time to visit his office and consider his services.
4.0 Rating
December 31st, 2016
Very good doctor ; staff response iffy
1.0 Rating
May 20th, 2016
Difficult to schedule an appointment
I called Dr. Glat's office twice to schedule an appointment. Both times, the nurse said she could not hear me well but proceeded to schedule an appointment with me. Halfway through the phone call the nurse simply hung up on me, without suggesting for me to call back another time. Dr. Glat's staff is completely unprofessional and must not need to business.
5.0 Rating
February 5th, 2015
Dr. Glat is as much an artist as he is a scientist...The results of his work are incredibly natural , beautiful and subtle. Furthermore, he is a most gentle human being and a highly caring professional.
5.0 Rating
January 28th, 2015
5.0 Rating
December 24th, 2014
Experience is critical
Over the past 10 years, I have had a number of surgical procedures performed by Dr. Glat. In each case, whether a cosmetic or reconstructive procedure, I was confident to know a highly trained and skilled surgeon was takeing care of me. Dr. Glat posesses a combination of realistic aesthetic artistry and expertise in tissue reconstruction. While under the care of Dr. Glat and his team, I felt completely confident that my pre and post op care would be completely professioinal and attentive.. Thank you Dr. Glat for your skill, care and professionalism.
5.0 Rating
September 14th, 2014
Amazing outcome: Liposuction 43-year-old man
I'm a 43-year-old man with good muscle development who has always exercised. However, I put on abdominal and back fat during two years of overseeing home renovations. (I bought lunch for the contractors, and ate it too. Bad move.) And, along the way, fat also accumulated under my chin. I knew that at my age, there was no way of losing the fat without going on a crazy diet, which would also take off muscle. So, I decided to look into liposuction. After months of research, one plastic surgeon topped my list: Dr. Glat. He has worked on many men, which isn't the case for most plastic surgeons. He is also Board Certified in Plastic Surgery (certificationmatters website). (Do not go to a plastic surgeon who is not certified in Plastic Surgery. Some are certified in something else, or not at all. If they don't bother to uphold the high standards of board certification, what does that say about them and how you'll be treated?) I met Dr. Glat and was very impressed. He respectfully answered all my questions (even the silly ones), took a lot of time evaluating my concerns, and was straightforward regarding my expected outcome. Also, his office assistant Andrea was so helpful, and worked to get me set up with financing and a surgery date. She made sure I understood the procedure and what to expect during the weeks to follow. The surgery went very well, and aside from bruises that disappeared surprisingly quickly, I felt good overall. All of my questions during post-op were immediately answered, which helped me understand the completely natural process of healing. Now, I look - and feel - better than I can remember. My chin fat is gone, which took a decade off my face. Truly remarkable. My body fat went from 21% to 18% and I lost a full inch off my waist. I no longer have this fatty gut hanging over my shorts, and I feel like "me" again. This decision was one of the best I've made: I have new motivation to work out, because I want to stay this way. It's like being given a second chance. I'm also watching my diet much more because I would like to "protect my investment" for as long as possible. Overall, I just feel better about myself. As a result, I strongly recommend Dr. Glat. He is honest and incredibly skilled. Plastic surgery is an art and a science, and he is a master of both. I couldn't be happier with my result, which has changed my life more than I could have imagined.
5.0 Rating
November 12th, 2013
1.0 Rating
March 26th, 2013
Scare revision
I had a scare revision done from him and it looks exactly the same as it did before if not worse.
5.0 Rating
March 21st, 2012
I Love My Results!
Dr. Glat is outstanding! I had been working out forever. I just couldn't seem to get rid of the last bit around my waist. My handles just wouldn't go down. I chose Dr. Glat based on his credentials. I couldn't be happier! He was great! My handles are gone! I still exercise and eat right because I need that but I look great from behind!
1.0 Rating
March 1st, 2011
Negative Experience
5.0 Rating
December 20th, 2010
Great Experience With Fillers
My experience with Dr. Glat for fillers is quite fantastic. He has injected me numerous times with great satisfaction. I took the time to discuss my expectations. Dr. Glat listens attently. The first time Dr. Glat injected me he under-injected rather than over-inject me. Easier to add product than to take it out. I paid only for the product I used. I did return to have additional filler injected, and again, I only paid for product. Dr. Glat does not charge for his time. I will continue to go to Dr. Glat for my injections as well as any surgery I may decide to undergo.
Nearby Doctors

Dr. Paul Glat is similar to the following 3 Doctors near Philadelphia, PA.