Rate Now
Share Your Experience
Have you seen Dr. Paul Jeffords?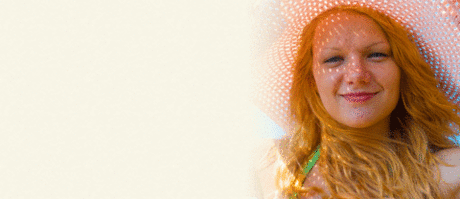 Skin Cancer
Get the facts about skin cancer, including the different types and symptoms.
61 Ratings with 32 Comments
5.0 Rating
September 21st, 2016
Amazing!
1.0 Rating
September 7th, 2016
Waste of Time
He did not make a proper referral or listen to what my symptoms were. I got more information from internet and will go to another doctorn in the group closer to me. He was short and curt. No surgery recommended after unnecessary MRI. Then he recommended steroid injections instead of other more appropriate options. Should not have gone to him in the first place. A physiatrist would have been a better choice.
3.0 Rating
August 9th, 2016
L5/S1 complications after surgery 2014
I had surgery in 2014 on my L5 S1 to insert a bone graph due to bone degeneration in that area. My first impression Of Dr. Jeffords was that he was informative, detailed and pleasant. However, when the surgery ended with nerve damage to my pelvis and bowels, (a risk I knew was possible) his assistant JD Shae was apologetic. But Dr Jeffords wanted to send me to other speacilaist stating that is was other issues and not the surgery. I went to those specialist who stated that they could do nothing for me. It was nerve damage and that it can take up to a year for nerves to repair. They never did. The problem is while time was spent with us prior to surgery to give comfort and support, little time or effort was spent AFTER in an attempt to be forthcoming or at least sympathetic. I had clinical research questions that seemed to upset Dr.Jeffords. I asked questions that were valid and precise to no avail. I left there disillusioned and depressed. I simply wanted to know why certain standard procedure protocol was not adhered to and in other areas it was implemented. Valid questions. Now 2 years later I decided not to give up and I am seeking help elsewhere. The original problem WAS fixed, but as soon as I entered the less than 1% that have these complications, I felt like I became one for their office. Sad.
1.0 Rating
March 12th, 2016
Quack
5.0 Rating
November 27th, 2015
I had 3 tears, 1 rupture, and 1 broken vertebrae. I had been to 2 other doctors, one pushed pain meds and the other could fix me but I couldn't continue my career. After exhausting everything available, I started doing some research and found Dr. Jeffords. Had I gone soley on reviews I wouldn't have used him. After working a year with a broken back I met with dr Jeffords. Within three weeks I was scheduled for surgery. It was the most painful recovery I've ever experienced but I am typing this review from the fire station I am assigned to as a firefighter EMT. Dr. Jeffords made it possible for me to continue my career and for that I am forever great full. If you are looking for a dr. To simply write you medications move on. If you are looking for a doctor to keep your social security disability, move on. But if you are looking for a doctor that can get you going again, then I highly recommend him and his staff!
5.0 Rating
August 10th, 2015
GREAT!!!!!
5.0 Rating
June 5th, 2015
Minimially Invasive Lumbar Micro-decompression
What an all around amazing experience. I sought a second opinion from Dr. Jeffords after having been diagnosed with lumbar stenosis and recommended to have a two level laminectomy by another surgeon. I was concerned with the level of incision site trauma and subsequent recovery time associated with this procedure. After doing some research on minimally invasive surgical alternatives, I came across Dr. Jeffords' profile. He stood out as a leader in minimally invasive spine surgery in Atlanta, so I booked an appointment. My consultation with him was very thorough. He spent time reviewing my x-ray and mri images with me and explaining my condition. He then explained how a minimally invasive approach could alleviate my symptoms (moderate to severe sciatica) with half the recovery time of the traditional surgery. The next week I called back to schedule my surgery. The surgery - I was rolled back at 8AM and was home by 11AM! By 1PM I was walking (slowly but purposefully) around the block, pain free for the first time in 14 months. I was off pain meds within 2 days, and was walking 2 miles within a week. It's now 6 weeks later and I am back in the gym, carefully working my way back to my previous fitness level. I can't recommend Dr. Jeffords highly enough.
5.0 Rating
June 4th, 2015
Outstanding!
Dr. Jeffords's office runs like a well-run machine. I was shocked at the efficiency. I didn't have to wait more than about three minutes for Dr. Jeffords to walk in the door. He examined me and reviewed my X-ray and MRI. He then sat down and explained everything that was going on with me and every option I had. He answered every question I had. He was pleasant and assuring and definitely made me more comfortable about my health. I would send any friend or family member to Dr. Jeffords. If I have to have surgery, this is the guy I want in charge.
5.0 Rating
February 8th, 2015
Changed my life
1.0 Rating
January 21st, 2015
Very disappointed - one of the worst bedside manners I've ever encountered
Upon advice from my referring physician, I waited over a month for an appointment with Dr. Jeffords. To say I was disappointed with his bedside manner and rudeness would be an understatement. He spent only about 5 minutes with me and seemed like even that was a chore. I expected a lot more from a physician who is highly-rated and also associated with a renowned group like Resurgens. If you're looking for a physician who will be an advocate and good partner for you, keep looking.
Nearby Doctors

Dr. Paul Jeffords is similar to the following 3 Doctors near Atlanta, GA.