Rate Now
Share Your Experience
Have you seen Dr. Paul Lemanski?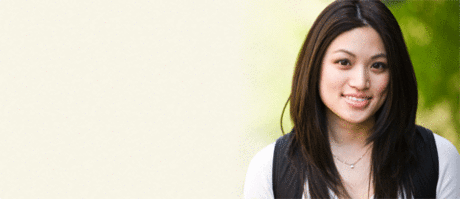 Birth Control
Get the facts about birth control so you can decide which type is right for you.
42 Ratings with 17 Comments
5.0 Rating
January 2nd, 2017
Excellent health resource
3.0 Rating
October 11th, 2016
A superior Physician
Paul has been the family physician every since John Bennett, MD. (head of CDPHP) suggested that my care be transferred to Dr. Lemanski--More than 10 years, less than 20. Dr. Lemanski has proved to be an outstanding clinical overseer of both myself and members of my family. He and his staff are always available even on short notice for consultation and medical evaluation. They are fully informed of past and current medical conditions and acutely aware of medical protocols and call for the lab tests appropriate to evaluate changing health conditions .
5.0 Rating
June 7th, 2016
Dr. Lemanski...love him or hate him, he's still the BEST!
Don't get me wrong. While the man has no bedside manner, he's not warm and fuzzy, he's so thorough and so funny that I prefer him to just about any doctor I've ever had. He's always late for my appointment. Keeps me waiting for 30-45 minutes easily, but I wait because I want the best! I've referred countless friends to him. Some like him, some don't, but they ALL are amazed with how thorough he is. He won't stop until he knows what's wrong with you. Diligent follow up and follow through too.
1.0 Rating
February 15th, 2016
Beware
1.0 Rating
June 17th, 2015
Terrible experience with Dr and his staff
Dr Lemanski is rude obnoxious and his staff isn't much better. None of them smile or are pleasant. Once you get in to the second waiting room it takes another 30 minutes for him to come in and all he does is type on his lap top and occasionally blurts out rude comments. I had 8 visits giving it a chance....no thank you
3.0 Rating
June 7th, 2015
Rude,arrogant and obnoxious.
He is not willing to believe that you know anything about your own body, only he knows. He dosen't listen to you when you try to give him background about your conditions. Office waits are extremely long even though noone else is waiting The office staff says they will send you papers for blood work and constantly dosen't. I have gone to him for over 20 years and I have had it.
5.0 Rating
June 1st, 2015
Dr. Lemanski is a Great Dr!
Dr. Lemanski has lots of knowledge on his area,. He works with other specialists to give accurate diagnosis and treatments. But most important, he practices preventive medicine, which means giving solutions for not to get sick according to your health history. I have seen Dr. Lemanski for a year now. He is always looking for diagnosis based not only on his knowledge but also makes teamwork with other specialists. He spends as much time as necessary during my visits. If he needs information from other specialist he has sent you to, he contacts them right away so he can have the complete information to understand your case. I will definitely recommend Dr. Lemanski for becoming your primary doctor! :)
2.3 Rating
January 28th, 2015
Review on Dr. Lemanski
My husband and I have gone to Dr. Lemanski for almost a decade (we recently moved out of state). His consistency in care and diligence has always given my husband and I peace of mind. He is very caring; his main concern is accuracy in diagnosis and getting all pertinent information to his patients. We would highly recommend him to anyone in the Capital Region.
5.0 Rating
December 13th, 2014
Intelligent and caring
I have been going to Lemanski for over 20 years. He is not a cuddly type doctor. He is very matter of fact, and expects his patients to do as instructed with medications and health procedures. If you are looking for Marcus Welby, look elsewhere, he tells you the way it is, and I like that very much. His office staff, led by Danielle, are excellent. The whole practice cares about their patients. He does not tolerate rude nurses or interns, they are never there very long. In my opinion, Paul is the best primary physician in the upstate area, as is his whole practice.
3.7 Rating
September 22nd, 2014
Thorough but pragmatic
Dr. Lemanski is a pragmatic. Bottom line, get to the problem. He will not hold your hand and sing with you. BUT he is intelligent, thorough and will tell you the truth. Loose weight, exercise, eat right. he practices what he preaches. I like his honesty and I do spar words with him on occasion. I respect him if it is not reciprocal I will tell him, he's a big boy he can take it.
5.0 Rating
November 23rd, 2013
1.0 Rating
May 23rd, 2012
Good doctor, bad office management
I saw Dr. Lemanski as a part of the approval process for bariatric surgery. While I did what he asked me to do and he cleared me, I have had to hound his office continually for several weeks to get his notes to my surgeon, including having to have my surgeon call him personally. I can handle his not-so-great bedside manner as long as he does his job in a timely manner but he seems unable to do that.