Rate Now
Share Your Experience
Have you seen Dr. Paul Liefeld?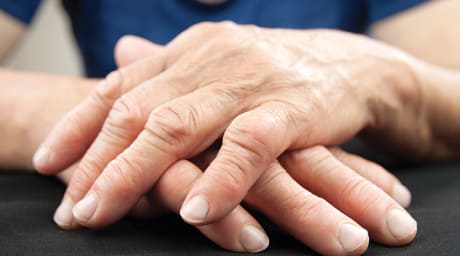 Osteoarthritis
Get the facts about osteoarthritis, including the symptoms and doctors who treat it.
22 Ratings with 5 Comments
5.0 Rating
November 17th, 2015
Fantastic
I cannot believe the reviews below regarding Dr. Liefeld. I have been treating with him for the past year for my knees. He is one of the nicest and easy going doctors I have ever had. I can easily get an appointment with him, the staff is welcoming and kind and seeing Dr. Liefeld feels like seeing an old friend. I leave every appointment with all my questions asked and feel very knowledgeable and comfortable with my next plan of care. It looks like I will be getting surgery on my one knee early next year and I am confident with my care in Dr. Liefeld and Tri State. They are fantastic!
1.0 Rating
July 12th, 2013
Treats patients like dirt
The following is my experience with this doctor. I accompanied my grandfather on an emergent visit. The wait from the beginning of the scheduled appointment time to the time the doctor actually came in the room was over an hour. I understood this somewhat due to the fact that it was an emergent appointment. The nurse came in and asked about the injury. We recounted the lengthy history of the injury. She didn't write anything down, but I didn't think much of it since some people just have good memories and she does this for a living. After she left, we waited a while longer. Two men came in - a physician's assistant and a physician's assistant student - and they asked about the injury. We repeated the lengthy history. They then unwrapped the injury, which was bandaged. They told us that the doctor would be right in to see us, and left. After waiting a while longer, the doctor finally came in. He didn't even examine the injury. "Let me cut to the chase." He began. He then told us basically that we were wasting his time and there was nothing he could do. He would write a prescription for therapy at one of their facilities. He told my grandfather to reschedule at the desk for a follow up with one of his associates, even though he had told us that he would just be checking to see if it was healing, which could easily be done by a pcp. Paul Liefeld was rude, conceited, and had no bedside manner whatsoever. The only effort he put into the appointment was trying to funnel my grandfather back into their affiliates so they could collect more money from him. We even had to ask them multiple times to re-dress the injury after they were finished, as they didn't even bother to take the most minor consideration. The comments he made showed that he hadn't paid attention to the history of the injury and had decided that we were a waste of time before he even walked into the room. Go see Dr Paul Liefeld if you're looking for a surly jerk who thinks he is better than you. If you're looking for a compassionate, thorough doctor, look elsewhere.
1.0 Rating
July 18th, 2012
They are not GODS
Trying to schedule critical followup appts is a nhightmare. Linda wont listen or help or care. 2 weeks to review another MRI is ridiculous. bounced around from 1 diag to another. The doc, who was good and caring many years ago, just doesnot seem to care anymore. Very little time spent on one on one eval/diagnosis. He is a nice guy but has lost perspective of caring and the STAFF is the worst overall I have ever dealt with. Refuse to discuss scheduling w/ Linda as she is is left field, doesnot care and dont ask for Docs voicemail. you cant get it
3.7 Rating
June 27th, 2012
Just trying to get an appointment
1.0 Rating
August 9th, 2010
Use with caution
4.0 Rating
August 29th, 2017
5.0 Rating
July 29th, 2017
5.0 Rating
April 8th, 2017
5.0 Rating
March 4th, 2017
5.0 Rating
June 27th, 2016
1.0 Rating
March 8th, 2016