Rate Now
Share Your Experience
Have you seen Dr. Paul Martin?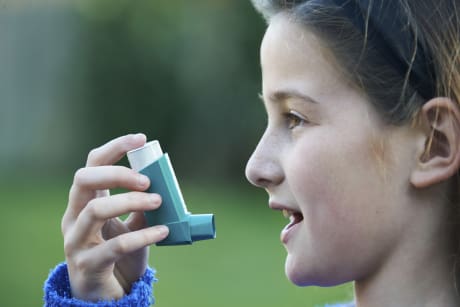 Childhood Asthma
Get the facts about childhood asthma, including the causes, symptoms and complications related to this condition.
Quality Rating
Highly Satisfied
65 Ratings with 10 Comments
5.0 Rating
July 29th, 2016
Mrs.
Dr. Martin treated my son and I found him to be clinically very impressive. He was on point with his diagnosis and factored my concerns about a sound pharmacological approach for treatment. He seemed stressed for time but that is because American voters has supported the insurance industry as one of the most powerful lobbies in Washington,DC. - not something that Dr. Martin can control.
1.0 Rating
August 31st, 2015
My son's regular doctor was on maternity leave and I needed to get school forms so we saw Dr. Martin for a wellness check-up. Dr. Martin didn't inform my 10 year old son that he was going to squeeze his testicles and just did it. Of course, my son was taken aback. Most doctors tell you what they are about to do specially to make their young patients comfortable but I guess there's no time for that. Dr. Martin also kept trying to write me out allergy prescriptions for my son who has no allergies. He mentioned Zyrtec and other allergy meds about 5 times in the 10 minutes that we were with him. Dr. Martin also said that it would help with ADD which my son doesn't have. My son was reading a book on the exam table when he walked in. My sister also saw him and he wrote a $450.00 prescription for her daughter. My sister was so alarmed that she took her doctor to get tested for allergies and she has none.
5.0 Rating
March 5th, 2014
still traveling 45 minutes to see him
Ok... I think I could find a ped closer but Dr. Martin is hard to replace. He's a very cautious doctor and he's been right about every diagnosis. I would assume 99.9% of the time he deals with common illness. It's easy to get into a routin and miss something. The most important thing to me is that he's right when it comes to health issues concerning my children and has never overlooked anything. He's gained my trust. After talking to other peds within the practice and the few times we've visited children's memorial hospital (now called Lurie's children's hospital) I've found many other doctors who trust and respect him as well.
1.0 Rating
November 8th, 2012
1.0 Rating
October 26th, 2012
Do yourself a favor, go to a different doctor. Dr. Martin was not a good listener, but a big talker. We had a few specific questions to ask regarding our son and left with most of the questions unanswered. He basically just rambled about personal stories and other patients he had and never really gave us an answer to what we were asking. He used some profanity, which is odd at a children's clinic. He looked at our son, but this was well after just sitting around and "chatting." The whole appointment felt unprofessional. We will be back to the pediatrics group, but will be scheduling to see a different doctor.
1.0 Rating
August 13th, 2012
Very cocky - wouldn't even let me finish my questions/sentences and was already giving me a diagnosis. Kept citing his 20 years of experience to say he was right and I basically had no idea what I was talking about and didnt know my baby. Recommend the practice as the staff is helpful, but please, go see a different doctor!
5.0 Rating
May 14th, 2012
Amazing!
5.0 Rating
January 2nd, 2012
two thumbs up
Dr Martin is a wonderful doctor. He takes his time to ask questions and get the cause of the illness rather than just treat symptoms. He gives me a ton of useful information when I visit him. A super caring guy as well as super smart. He caught and treated GERD early and made me a huge believer in Vaccines. He's also one of the nicest people on the planet.
5.0 Rating
February 25th, 2011
5.0 Rating
December 2nd, 2009
Great pediatrician
2.0 Rating
August 4th, 2017
5.0 Rating
December 17th, 2016