Rate Now
Share Your Experience
Have you seen Dr. Paul Montalbano?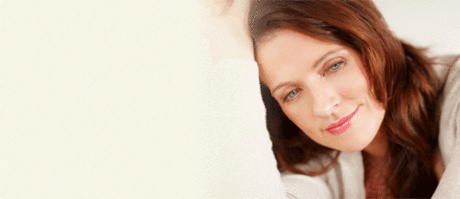 Epilepsy
Get the facts about epilepsy, including the different types, symptoms and causes of the condition.
89 Ratings with 34 Comments
5.0 Rating
April 1st, 2017
Excellent Surgeon and Physician!
I had Dr Montalbano perform an ACDF surgery on me. He also treats my degenerative facet joints in my neck/lower back. He is to the point and very respectful and kind. He listens and answers all my questions at each visit. He doesn't just jump into surgery, he tries all the non-surgical options first. His staff is friendly. Preston (front office) is to the point, very efficient, and respectful. He solves any problems/issues very quickly. Preston also returns phone calls right away. I highly recommend Dr Montalbano!
5.0 Rating
December 2nd, 2016
Dr Montabono was the best doctor I have ever had. His staff made me feel like one of there own. They did my back surgery and at first I was scared, but I could not have asked for a better doctor. Highly recommend talking to his staff and choosing him as your surgeon. He has a very extensive background in back and brain surgery. Thank you Paul
5.0 Rating
September 15th, 2016
Returning patient
5.0 Rating
September 6th, 2016
Saved my back
Several doctors had misread my scans and were treating me for something that was not my problem. Dr. Montalbano read my scans and I was on my way to recovery shortly thereafter .
5.0 Rating
August 10th, 2016
Equine athlete
1.0 Rating
July 24th, 2016
BAD DOCTOR
STOP, STOP, STOP Don't Have Dr Montalbano Do Your Surgery. He did stenosis surgery on me in early 2009 and I was in tremendous pain as soon as the surgery was over. I stayed in 24/7 pain for 5 years and was wheelchair pound. I went back several times asking Montalbano for his help but he would not help me. He keep referring me to a pain specialist. I finally found a surgeon in 2015 that said he could help me. He removed all of Dr Montalbanos Hardware and found a screw logged in a nerve cluster causing most of my pain.
5.0 Rating
July 18th, 2016
Thank you
4.0 Rating
July 7th, 2016
The wait time has varied wildly. The worst was an hour, but there were patients who ended up needed extra TLC - and I felt more comfortable asking for his opinion on another problem (and a good thing I did - I got a more accurate dx, and am hoping for treatment to fit it.) He seems to know his stuff, but getting the level of detailed explanations that I prefer (and probably more patients don't) is hard. I have to ask questions. He is good about answering them, though.
3.0 Rating
April 18th, 2016
5.0 Rating
April 5th, 2016
The MAN!
Dr. Montalbano saved my husbands life! He's a man of few words....but don't let that fool ya. He knows what he's doing, he does it right, and he doesn't waste time. My husband had a spontaneous subdural rupture in his brain & was helicoptered to St. Al's hospital. Dr. Montalbano was called in, & arrived immediately for surgery. His quick response, excellent precision, and careful surgical execution makes him the man for the job.
5.0 Rating
December 30th, 2015
1.0 Rating
September 21st, 2015