Rate Now
Share Your Experience
Have you seen Dr. Paul Nugent?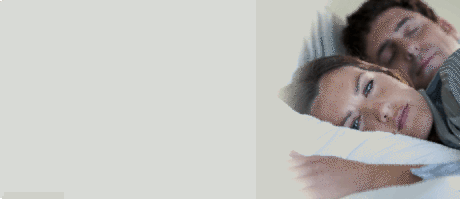 Insomnia
Get the facts about insomnia, including the different types, who gets it, and what causes it.
10 Ratings with 5 Comments
1.0 Rating
September 8th, 2015
1.0 Rating
September 17th, 2013
Beware!
I've been seeing Dr. James Nugent Orthorpedic Surgeon, in Fresno Ca. He has been my treating physician for almost 13 yrs under a workers comp claim. Out of all these years I've only seen him a approx. 5 times and each time out visit lasted less than 1 minute. This is no exaggeration. Who was really treating me was his nurse practitioner. I have the lower back disc disease that I know is proggressing every year that goes by. I also have chronic arthritis in my neck due to bulging discs. Every 3 to 4 years I myself would have to request x-rays and MRI's because I can feel my condition getting worse and worse. When the test results would come back that would be one of the times I would get to see Dr. Nugent in person. All he would say to me about the test results would be, "Everything looks fine, I don't see anything dangerous going on." This would be his words exactly, in the same order every time I would have a test result come back. Anyone even considering to pick Dr. Nugent for orthopedic treatment I say beware.
1.0 Rating
February 6th, 2013
BAD DOCTOR...He'd loss ALL hospital privileges!
This doctor went to a great medical school; but, did not learn much, apparently. He was a practicing spine surgeon in the Fresno area; but, had loss ALL hospital privileges to practice. He's bad news. WATCH OUT! I was referred for a back injection. He'd put me completely out, which is NOT the standard of care. The next thing I know, I had difficulty walking and worse pain in my right leg. My right leg is weaker til today.
5.0 Rating
February 26th, 2011
Dr Nugent has treated me for neck problems for over four years. At the time I was referred to him by my primary physician, I was unable to move without excruciating pain. The treatment he prescribed has allowed me to avoid surgery and manage the pain and my range of motion has improved. His whole office staff is courteous and attentive and my experience has been that your wait time in his office is minimal
1.0 Rating
December 13th, 2010
in pain
Dr. Nugent has a bag of tricks to make money from the insurance industry - there is no interest in patient health there at all..He is an old-style snake-oil salesman, basically - the office looks incredible, to keep the image up, but he CAN'T READ MRI's, as very apparent in our meeting, and if his bag of tricks is taken away, he is nothing..He should be taken off all insurance lists, because all he wants to do is make a buck from insurance schemes. A real loser. And unpleasant to boot - he was practically verbally abusive to me, insisting on using crass words, which it was obvious I was not comfortable with..Do NOT give this charlatan your business or your money.
5.0 Rating
March 14th, 2017
5.0 Rating
April 6th, 2016
4.0 Rating
December 2nd, 2015
2.3 Rating
February 24th, 2010