Rate Now
Share Your Experience
Have you seen Dr. Paul Polishuk?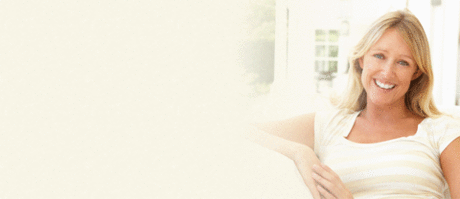 Hysterectomy
Learn about why this procedure is performed, who gets it done, and the different types of surgeries available.
Quality Rating
Highly Satisfied
32 Ratings with 22 Comments
1.0 Rating
July 26th, 2017
Disaster.......!
2.0 Rating
April 11th, 2017
doesn't care a bit
this man could care less how long you wait in the lobby and really slow to get to the treatment room. changed his plan for me after he came to graybill...now i find him untrustworthy. and i am very tired of hearing about how successful he has become. what a bore...it takes three weeks for him to get around to refilling a RX...JUST SAYIN'!!! i'm headed elsewhere...theres nothing in this office which cannot be easily replaced.
5.0 Rating
February 4th, 2016
Thankful patient
Dr. Polishuk was great. My primary care physician referred me to him after another urologist botched a surgical procedure performed 6 months earlier. His diagnosis was accurate and hew as easy to talk to, answering all my questions. I hope I never have to see a urologist again, but if I do I trust Dr. Polishuk. The only low grade was one rude nurse.
3.0 Rating
November 12th, 2015
Phone message snafu
I have tried to reach Dr Polishuk's office 5 times in the last week. I always get an answering machine. One time I got a call back I missed- they left a message to call the same number that no one answers. I originally wanted to change my appointment so I could get advice on my prescriptions for Medicare insurance. I have missed that opportunity and would like info over the phone. A week and 1/2 later I still haven't gotten through.
5.0 Rating
August 21st, 2014
Dr. P. is a top notch urologist!
3.7 Rating
September 28th, 2013
Good
Had a good experience. They have just moved to a new office, so there was a little delay in the office, or else I would give the experience top marks. The doctor was friendly, and showed he cared about me as a person not just a patient. I like the office, very nice building. They could use a few more signs to show where the office is in the building.
5.0 Rating
January 25th, 2013
The Best!
Hands down, the best doctor I have been to in years! He keeps my prostrate working, but when I told heim I hurt my shoulder he pulled out a cell phone and call a Orthopedc doctor. I had an apptment the next day! Talk about service, never had it this good!
5.0 Rating
August 27th, 2012
No more leaky
5.0 Rating
May 14th, 2012
A1 Doctor
This doctor really has all the right features of a great doctor and surgeon. He is confident and caring. He lets you ask all the questions you want. The wait was a little long , was worth it. His office is a little small, and the a.c. On too strong, but this was a minor issue. He does not have a nurse or "helper" do his work. He talks to you, looks you in the eye, and you know he is there to help you. Too often these days you do not see a real doctor. He is the real thing.
5.0 Rating
May 8th, 2012
Dr P. corrected my ureter birth defect and was very helpful answering my questions before and after surgery. he made sure i always had what i needed to be comfortable. he did seem a little short on time during my pre-op visits but if i asked questions he took the time to go over them by drawing or finding diagrams. he was very efficient at inserting the scopes and making me comfortable with the procedures. i have not dealt with any other urologist but as a female i found him to be competent and professional. many women in my family have seen Dr P for years.
1.0 Rating
April 5th, 2012
Do not go to this urologist
5.0 Rating
January 29th, 2012
Best Doctor in Towm