Rate Now
Share Your Experience
Have you seen Dr. Paul Sherrerd?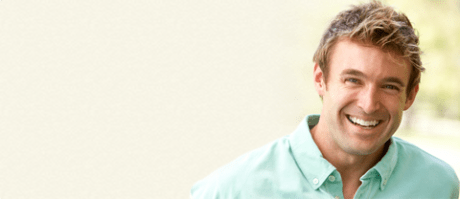 Seasonal Allergies
Get the facts about seasonal allergies, including the different types, symptoms, and doctors who treat it.
6 Ratings with 4 Comments
2.3 Rating
February 15th, 2012
Worst bedside manor I've had with a doctor ever.
Came in with years of chronic fatigue, headaches, and weight gain that had gotten worse over the last year. Primary doctor thought it was severe sinus/allergies issues. Did a CT scan that showed multiple cysts so primary doctor sent me over to Dr. Sherrerd.Firstly, the nurse and doctor weren't aware of the CT until I mentioned it. Dr Sherrerd then proceeded to completely disregard the cysts shown in the CT scan stating that they didn't need to be removed. With that, he shoved a nose tool up my nose without even cleaning it first and poked around up there and gave me his brief diagnose (without any actual explanation)then left. In and out in fifteen minutes. Then when the nurse had trouble getting blood from my arms to do allergy testing she had Dr. Sherrerd come back in. He stuck the needle in at the top of my hand and "fished around" until it finally struck a vein. My hand was bruised for weeks after that.
5.0 Rating
October 25th, 2011
5.0 Rating
February 24th, 2011
He knows what he is doing.
1.0 Rating
August 18th, 2008
Botched my surgery and follow-up complaints
He told me he did a complete perotidectomy to remove a beniegn tumor (1997). He actually did only a partial perotidectomy leaving much of the tumor in place. I returned to him 3 times over 3 years to ask if it was growing back--felt like it was to me. He reassured me each time that it was not returning--without even an ultrasound or MRI. My mistake was in NOT getting a 2nd opinion. By the time I saw a real surgeon about it (2005), she discovered it had grown into my facial nerves. Had to have 7 weeks of Radiation Therapy to stop it so I could keep all my facial nerves. Final results: some lingering nerve damage and hearing loss in the ear, but after 2 years tumor is still gone. I now have an MRI and app't with my Radiation Oncologist EVERY 6 MONTHS.
5.0 Rating
May 23rd, 2014