Rate Now
Share Your Experience
Have you seen Dr. Paul Sporn?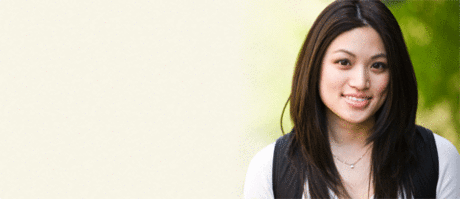 Birth Control
Get the facts about birth control so you can decide which type is right for you.
Quality Rating
Highly Satisfied
40 Ratings with 10 Comments
5.0 Rating
April 4th, 2017
5.0 Rating
December 11th, 2015
Extremely personable Physician
1.0 Rating
September 19th, 2015
Nope! Horrible Office
I am in the process of finding a different doctor. The office is ridiculously unprofessional. They are loud and continue to talk about things other than their job. I'm tired of being called "mami" and I feel no emotional connection what so ever with the staff or the doctors. I'm just another patient. Last time I came in I got in 30 minutes early and had to wait nearly two hours to be called in. It was obvious that they over booked themselves and ran out of room. I was left waiting in the hallway with other women beside me waiting as well. Once I finally go in, he took a doppler and took 10 minutes to pull quick facts out of his butt and I was so upset I couldn't say anything. He walked out and boom it was done. I was 14 weeks and I had yet to have my blood tests done. After calming down, the next week I called asking when my blood work will be done, they said that's on me and to go to a lab myself. They informed me that I was suppose to get a paper from my first visit, I described what the paper looked like but there was no number or address on where to go-great really informative. I asked when my sonogram will be done again and they told me the doctors office is for typical check ups only - labs are done elsewhere. Really?! What's the purpose of going if they don't do anything there?? I barely know the doctors, all I know is that they are fast and are worried about finishing the day as soon as possible. The office is ridiculous and oh don't let me forget, I asked for my records to be transferred, after calling a week later because it was never sent they never answered my five calls through out the day and never returned my voice mail with an apology. I guess they heard my voice mail and sent the records and then I heard from the other doctors office telling me they were recieved. The lack of care for the patients and to keep them informed is ridiculous. I am hoping to find a doctor soon before my next appointment. I will not be treated like just another dollar.
5.0 Rating
July 20th, 2013
A very nice doctor
But you better have time on your hands. In 7 years of being a patient. Only seen once on time. Make sure and have some one at the ready to pick up your kid, dont count on being able to make another appt or prepare dinner. On at least two occassions, after sitting in paper gown for 45 minutes and more, I went To front to inquire. I was always told he was in emerg or hospital I laugh remembering the time the nurse scowled at me and told me he was in the hospital and how would I feel if that were me. Hilarious bc I could actually hear him chatting with pharm rep about local restaurants thru the paper thin walls! I put up with it bc I had been in the Army just prior and was used to socializad medicine. The staff was nice on the phone but rude in person. You could hear all their negativity through the walls as well. I didnt realiza how bad his office was until I tried another office. In person, he is very kind and easy to speak with. I will put high ratings/stars so that this might be posted.
1.0 Rating
August 22nd, 2012
he is shady
This guy is a joke he never has time to talk to u he's in and out then I was at 36 weeks and they miss something that was important and it caused me to lose my baby and I will never go back there and I would never recommend him to nobody he has to much on his plate then come to find out he trick me in to signing something that states if he does something wrong u can't sue him he have no insurance and everything is in his wifes Madden names
2.3 Rating
August 6th, 2012
Meh. Long waits. Ok doctor.
I'm 36 weeks with my first child. Every time I come to the office at wait in the patient room for at least an hour before seeing Dr. Sporn. He is always rushed and never asks if I have any questions concerns. If I can catch him before he runs put of the room to ask him a question then he does take the time to answer and explain. I think he just has too many patients. The office staff is unimpressive. His personal MA is wonderful. Other than that, I could do without the rest I've encountered. They don't call you with test results and seem confused when you call them. It is always easy to change an appt time though. Overall, I would probably come back here just because of the familiarity but probably wouldn't have chosen this office had I known in the beginning what I know now.
5.0 Rating
February 27th, 2017
5.0 Rating
January 6th, 2017