Rate Now
Share Your Experience
Have you seen Dr. Paul Tortland?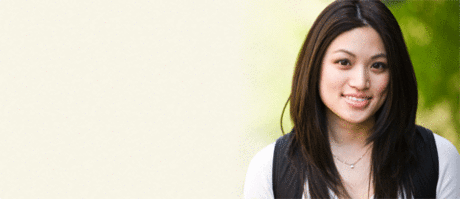 Birth Control
Get the facts about birth control so you can decide which type is right for you.
22 Ratings with 6 Comments
5.0 Rating
June 11th, 2017
Healed from Debilitating SI pain through Dr. Tortland!
After the first treatment, in less than one week, God absolutely used Dr. Tortland to heal SEVERE DEBILITATING SI pain that my daughter had after spending 2 years of going to many other doctors (10 others, I think), who were spine specialists, rhematologists, MDs, DOs, Chiropractors, Physical therapists, etc! We'd tried everything previously suggested, braces, various physical therapists (both pediatric and adult), cortisone injections guided under fluroscopy, xrays, CT scans, MRIs, countless prescribed medications including narcotics and nothing helped. After some more research I "happened" upon prolotherapy and found that Dr. Tortland was not just conveniently located, but absolutely tops in his field but also on the cutting edge of new EFFECTIVE (if not covered by insurance) therapies. Had a thorough consult at which time he suggested PRP, platelet rich plasma injection, and WITHIN 24 HOURS my daughter felt relief. Injection was about two years ago in her SI joint, and that pain has not resurfaced. Just this week (about 2 years after SI issue) we finally went to him about her debilitating knee pain and his evaluation was remarkably thorough. This issue, unfortunately is not a quick fix, but he recommended a physical therapist within the state (Chris Matan at Middlesex Hospital) that is a "knee specialist" and after 3 or 4 weeks of her performing the prescribed exercises and reviewing an xray he has ordered with a "special" view he would see her again to see if PRP might help resolve the issue. He did give us hope in the fact that his daughter had the same issue, although not to the degree ours does, and his daughter has been able to "correct" it. Also suggested she go to Fleet Feet in West Hartford to be "fitted" (not custom) for a different insert than she currently uses.
1.0 Rating
December 27th, 2016
HORRIBLE, TRAGIC RESULTS
Dr Tortland was supposed to do nerve hydrodissection to release nerves relating to pelvic pain. I have MORE nerve entrapment and tissue buildup around the nerves he injected as a result of his work. One area he injected was near the groin. His injections affected the nerves in my abdomen and my digestive system. I now have severe labia pain and severe abdominal pain. For weeks afterwards, I was nauseous and was vomiting. Two times, I had to go to the ER. Seven months later, I have more pelvic pain (and abdominal pain) as a result of his injections. I have been emailing him and contacting his office to try to find out what he did and how he can resolve my issues. I have yet to hear from him. Nerve hydrodisection should be done with saline solution. For some reason, he injected an irritant (DW5), which builds tissue and should be used for regenerative injections. I specifically asked that DW5 not be used on my body. I have no idea why he did what he did, but I hope I hear from him after he reads this review. I need help and pain relief from the work he did. I'm aware he is an excellent well-respected physician...but his work on me was horrible, tragic.
5.0 Rating
July 20th, 2016
I saw him many years ago. He has been the best doctor I've seen for my SI joint issues which I'm still being treated for. I did not feel rushed or like a number. He listened to my complaints and was always thorough. Prolo helped considerably - my leg didn't feel like it was falling off after treatments. I wish there was a cone of him and his staff down here in South Carolina because the Drs I see now just want to band aid remedy and walk out the door while I'm answering their questions.
2.3 Rating
November 20th, 2013
So discouraged after all this time
Dr. Tortland used to be a great doctor. He showed professionalism and ethics in his work and his treatments always helped me so much. I was involved in a motor vehicle accident almost a long time ago that required treatments that no other doctor at the time could perform. He basically got me pain free again after two years of day and night pain! But then he started growing his office staff and became more "school-oriented." He'd have students come in during my appointments to watch what he'd do and he stopped regarding me personally but instead as a subject. Over time his fame as a doctor got to his head and now he could care less about his patients. He won't see car accident cases because it's too much work for him (I'm assuming paper-work - disability ratings, info from past exams, etc.). He didn't even walk into the room when a family member needed his help simply because we had had a motor vehicle accident recently. I used to enjoy seeing Dr. Tortland - and I still do to some degree... but the schematics of his office policies are just terrible. Some of the new office staff they recently hired on are so bad that after almost a decade of working with Dr. Tortland, I'm ready to finally call it quits. Dr. Tortland doesn't care about his patients anymore. It seems as though it's all about money now and ease of obtaining it. He doesn't want to help the patient. He wants to help himself now. I can only assume he wants to retire soon at this point in his career.
1.0 Rating
November 22nd, 2012
procedure made things worse., never communicated with me after that. He was professional before the treatment, after it went wrong he never communicated with me. went into the office to see him, saw the medical assistant instead, never discussed alternatives, never returned phone calls or emails. was told no one got worse from the procedure. i got 50% worse.
3.0 Rating
June 4th, 2017
1.0 Rating
December 27th, 2016
1.0 Rating
April 26th, 2016
5.0 Rating
March 31st, 2016
3.0 Rating
March 10th, 2015
Nearby Doctors

Dr. Paul Tortland is similar to the following 3 Doctors near Glastonbury, CT.