Rate Now
Share Your Experience
Have you seen Dr. Paul Winterton?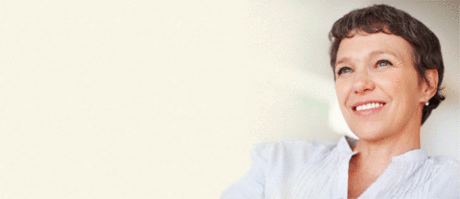 Fibromyalgia
Get the facts about fibromyalgia, including the symptoms and conditions that may be related to it.
40 Ratings with 18 Comments
3.0 Rating
June 10th, 2015
1.0 Rating
February 21st, 2015
Warning
1.0 Rating
December 20th, 2014
Doesn't even deserve 1 star!
I wouldn't recommend this man to my worst enemy. He did 2 of my shoulder surgeries. He messed up so bad that I had to have a third surgery with another doctor. The last doctor was so mad with what he found and I will need a replacement early in my life. I am only in my teens and to get that kind of news is devastating! He doesn't listen, his favorite saying is give it 2-3 months! Enter his office at your own RISK!
1.0 Rating
October 9th, 2014
I should've given more attention to all the poor reviews! They were spot on.
Worst medical experience of my life. This crazy man is disrespectful, condescending and all about the money. If he's not pushing multi level marketing on you he's running in and out of the rooms in a spastic manor. He does not listen, does not care and does not want to deal with anything but taking money for surgery. Please read and listen to the reviews. I never dreamed this would be me. Now I'm stuck with botched surgery and trying to move on. He's aggressive and can't hold his tongue. Absolutely inappropriate on so many levels!!! Most inappropriate dr I've ever met!
1.0 Rating
December 12th, 2013
Guy is a jerk
1.0 Rating
September 28th, 2013
Very Bad Experience - Out Lot of Money
I broke my foot in Europe. The ship took x-rays and confirmed that it was broken, but they wanted me to follow-up at home. Dr. Winterton said the ships's x-rays were unreadable and took some of his own. He said there was no break. We insisted that he pull up the ship's x-rays and showed him where the break was. He couldn't deny it. He then had us go in for a CT scan, which again showed the same thing the ship's x-rays showed. We were now out an extra $1000 with no additional information. Dr. Winterton told me to get some compression socks and wear a boot. On a follow-up visit, he said the compression socks and boot were fitting fine and to come in again in 4 weeks. Four-weeks later my foot was still extremely swollen. He said the compression socks were not fitting correctly and they were causing the problem (these were the sock he recommended to get and had already checked for the fit.) He wrote me a prescription for different compression socks. When I went to get them, the medical place said the socks on the new prescription were the exact same kind I was already wearing! The visit at the doctor's office was completely rushed. He just walked out. I didn't even know the visit was over, and after sitting there for 10 minutes, I asked a nurse. I told her I wasn't finished talking to the doctor. They went and got him and he walked out again! I told the nurse I couldn't figure out why the doctor kept walking out on me, but I still didn't understand the diagnosis. She went and got him again. He didn't even step all the way into the room, and seemed annoyed. I would definitely NOT recommend this doctor.
5.0 Rating
July 30th, 2013
Loved him and his staff!
I saw Dr Winterton after ripping the ligaments and cartiledge in my ankld. He was professional and kind, but firm. He performed surgery and is still caring for md post operation. I have nothing but good to report and would recommend him freely and enthusiastically. His staff is wonderful and always happy to help when i have problems or concerns.
1.0 Rating
May 5th, 2013
Horrible Doctor, Choose a different one!
Horrible doctor!!!! Every time I go in for an appointment I wait at least 45 minutes to an hour to see the doctor. What is the point of making an appointment at a certain time only to wait a long time. The staff is super unorganized. The doctor barely even spends more than 5 minutes with you and will charge you a huge doctor fee to see him. I had one appointment where he only saw me literally for 2 minutes and charge me a lot of money. He always seems in a rush and is going from patient to patient. He really doesn't spend the necessary time with you to help you. Honestly I made a huge mistake not researching a good doctor before going to this doctor for my shoulder orthoscopic surgery.
1.0 Rating
March 21st, 2013
Blatant Disregard for the patient
I just had my 5th knee surgery. I have a history of allergic reactions to stitches. I have always had to have staples used. After telling him my past reactions, I specifically told him to only use staples. I told 3 other members of his staff as well. I woke up the middle of the night after my surgery wanting to cut my leg off because he used stitches!!! In a follow up appt he told me he never had seen a reaction so he decided to use stitches. I am now having IV antibiotics for secondary infections caused by the systemic allergic reaction (blistering to the entire knee and half of my face). This was a blatant disregard to "do no harm" and ignored what information I gave him about my allergies.
5.0 Rating
August 18th, 2012
Nearby Doctors

Dr. Paul Winterton is similar to the following 3 Doctors near Draper, UT.