Rate Now
Share Your Experience
Have you seen Dr. Paula Barry?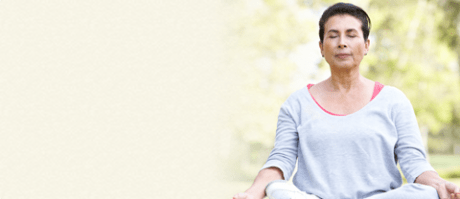 COPD
Get the facts about chronic obstructive pulmonary disease (COPD), including symptoms and complications.
18 Ratings with 12 Comments
5.0 Rating
October 27th, 2016
2.0 Rating
February 5th, 2016
Dr. Barry doesn't listen to what you share with her, for example I reported I had tried Musinex and it was of no help just made me tachycardic, when she gave me the discharge instructions, ordering the antibiotic she asked me what I thought I needed, she said "and continue with the Musinex"!!! She has repeatedly done this appointment after appointment with issues, or ignored concerns when she has no answer instead of talking about it with me. What a loss when Dr. Angela Brown left this practice!!!! She was fantastic, a great diagnostician and could relate to all kinds of people. I am a nurse and Dr. Barry sometimes makes me feel like the treating Practioner and other times ignores my suggestions and give way out ideas that are very inappropriate and VERY EXPENSIVE!!!!!
4.0 Rating
August 25th, 2015
3.7 Rating
April 22nd, 2014
first time visit
KCMA has gone through 2-3 doctors since I began using this office. After the last one I tried changing and found a terribly rude doctor. When I heard this Dr Barry took over the empty spot, I went to see her. She is very nice, competent, down to earth, thorough and pleasant. My only thought is she wants to order too many tests! some of which are just not necessary - I barely have time for my 6 month check ups let alone all these tests here and there for every little thing. It was my first visit and I was impressed. Will write a review after I have seen the doctor more times.
5.0 Rating
October 19th, 2013
The best doctor ever!
After taking my husband to another doctor for several years and being told he was fine we found Dr Barry on the first visit she fold his lung cancer. He now has one lung because the tumor was so large at that point but she saved his life ,she follows up with other doctors and any test that you have taken. We both go to her and love her and we recommend her to everyone we know.
1.0 Rating
September 30th, 2013
Left this practice
I had this Dr. Barry for several years. after her not giving me my results over the phone and wanting me to come in for the results all the time, I felt as if it was her way of just collecting a copay and making more money off me and I was told it was the new medical way! its a lie! I was treated like a number and its a bunch a non sense that they want you to come in to read you your results.it was a bunch of non sense blood work results too, nothing special, after arguing with them that its not. I left this practice and went some place else!!!! I wouldn't recommend my enemy going here! and the staff is rude!!!
2.3 Rating
March 15th, 2012
As a member of the healthcare practice myself, I am aware of the rampant controlled substance abuse. However, afterbeing diagnosed with chronic anxiety by a psychologist she treated me like a drug seeker as did the office staff when I asked for a refill of alprazolam. Also, I feel that if you have a chronic condition you should not have to come in for a visit EVERY time you need a refill. It's not like I have an insurance plan that pays everything. Maybe I should quit my job and just go on welfare like everyone else!
1.0 Rating
February 27th, 2012
just in it for the money!
i was so disapointed!We waited over 2mnths to get an appt. for new patient appiontment then when test were ordered they never called with the results and when i called the office staff (nurses) would not give any information they just wanted to know if you wanted to come in! The Doctor will not get on the phone with you nor have her nurses tell you the full results because Dr. Barry said this is how medicine is now it is face time -meaning another excuse to collect your copay ! most offices call an allow the nurses to give you results ! not here! I coulnt believe that when i had to go to a specialist she was sending me to they would not give me a copy of them she had herstaff tell me to go to the place we had the test done and get it from them. I have never had a Doctor make you jump through som many hoops like this one i mean could you imagine poor old people running allover town . this is so inconvient and proves she is not on your side to help fight for you. She makes you come in for all results instead of having her many nurses call Doctors like this is why medical issurance is so sky high!
3.7 Rating
October 20th, 2011
5.0 Rating
September 10th, 2010
Fantastic doctor. Knows her stuff and is very personable
5.0 Rating
December 17th, 2009
VERY GOOD PHYSICIAN
5.0 Rating
March 28th, 2008
Nearby Doctors

Dr. Paula Barry is similar to the following 3 Doctors near Kennett Square, PA.