Rate Now
Share Your Experience
Have you seen Dr. Paula Henderson?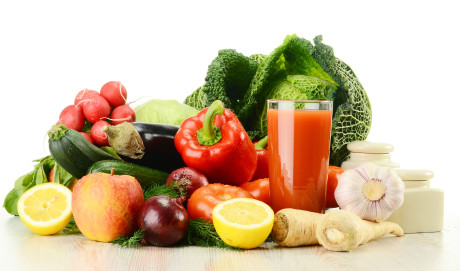 Type 2 Diabetes
Type 2 diabetes is a chronic disease in which your body is unable to maintain a normal blood sugar (glucose) level.
24 Ratings with 6 Comments
1.0 Rating
August 18th, 2016
Never saw this doctor before, this practice has changed my primary three times in less than two years. She didn't introduce herself, sat down at the computer, I asked if she was Dr. Henderson and she said "yes," asked her a question and her answer was "yes," went back to computer and said that she wasn't concerned with my concerns that she was concerned about my low sodium and was thinking hyperaldosteronism. I asked if it could be fatal and she said "yes," I asked her if I should get my affairs in order and she said "yes!" She never asked me about how much fluid I intake each day or anything about my daily habits or lifestyle. She pronounced a death sentence on me from a lab with slightly low sodium, before the results of a CAT scan she was ordering for me. Had she bothered to ask me anything she would have discovered that I drink far too much water and unsweetened iced tea everyday!! I know it's too much and I have cut way back on my own. She spent 30 minutes with her back to me not saying anything further and got up handed me the orders and walked out without a word. Now if I were the type of person who took every doctor at their word I might have come home and taken an overdose or blown my brains out to avoid a prolonged painful death. Luckily I am knowledgeable and don't necessarily trust everything a doctor says. This woman is cold as ice and should not be practicing medicine in my opinion. I plan on reporting her to the head of the practice and to the AMA and the State Board. I will be changing primary physicians soon. As usual you can't submit a review without giving an overall rating so I was forced to give one star against my better judgement!
5.0 Rating
June 17th, 2016
Encouraging visit
2.0 Rating
December 24th, 2015
1.0 Rating
May 19th, 2015
Unbelievable!
I went with my daughter to her appt., I am 68 years old and have had numerous Doctors in my Life, but the behavior of "Dr. Henderson" (She is definitely in the wrong career) was downright rude. Does not say "Hello" or "Good Bye", makes no eye contact what- so- ever with her patient, just does her work on the computer without saying a single word. This visit was an unbelievable experience. My daughter asked 1 question and her response was a lie, she did not bother checking on her computer. How can a person like this be a Doctor, that people should have Confidence, Trust and Believe in. I am still truly in shock over that visit. My daughter most certainly is changing to a different Dr. The only words out of her mouth during the entire visit as she walked out of the room were "I send you for Lab work". I can not believe this entire experience.
1.0 Rating
March 21st, 2015
Poor bedside manner
I was not at all comfortable with Dr. Henderson when I saw her for the first time yesterday. I did not feel respected, listened to, or cared about AT ALL -- she was very brusque and showed absolutely no sense of friendliness or concern. In fact, although I am forty-two years old, she somehow made me feel like a disobedient child. Even the patient intake forms rubbed me the wrong way...and I have filled out a LOT of those things over the years without feeling this way. I did make a follow-up appointment, but I will be canceling it and returning to my previous doctor, in spite of Dr. Henderson's considerably more convenient location.
1.0 Rating
August 26th, 2013
Stay Away!
Do not pick this doctor as your primary! Very rude office staff, paperwork is not processed in a timely matter. Stay away from this office. It's also very dirty there.
1.0 Rating
August 10th, 2017
4.0 Rating
April 5th, 2017
5.0 Rating
April 5th, 2017
1.0 Rating
November 30th, 2016
1.0 Rating
November 30th, 2016