Rate Now
Share Your Experience
Have you seen Paula Moynahan?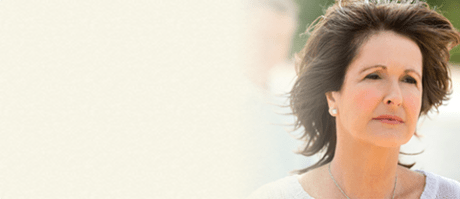 Metastatic Melanoma
The facts about metastatic melanoma, a serious skin cancer, including signs, symptoms & what happens to the body in each stage of cancer.
22 Ratings with 12 Comments
5.0 Rating
December 15th, 2014
I had a face and neck lift with Dr. Moynahan and I am extremely pleased with the results! She is an excellent surgeon, very meticulous, my face and neck look so natural. I am in my 60s and she took 15-20 years off my face. I was back to work in 10 days, healed very fast. She is very professional and will discuss any concerns you have. I just can't say enough, I'm extremely pleased with the surgery and results.
1.0 Rating
April 29th, 2013
Over Charges!
Paula Moynahan charged $450 for a simple laser treatment appointment to simply reduce the appearance of a birth mark. It was advised that several treatments would be necessary and it may not even remove the mark all together. A couple years ago I went to her and the charge was $180, I go back and the charge is $450, completely outrageous. I called another Dr in Fairfield county, Dr Ivan Cohen along with several other and all have a rate between $175.00 $190.00. Why is Moynahan charging NYC prices in a Middlebury CT? Use someone else! They all have the same technology.
1.0 Rating
April 22nd, 2013
tummy tuck
This doctor is horrible. I had a tummy tuck, the incision line it all over the place, my belly button was almost up to my breast and I have had nothing but pain and suffering for over 2 years. She told me it was all in my head. To be honest, she sucks. I wouldn't recommend her to my worse enemy. I would put the overall rating for this doctor at zero, but i won't let me.
5.0 Rating
December 3rd, 2012
wonderful doctor, wonderful staff!
1.0 Rating
September 8th, 2012
Wish I never met her!
After 3 procedures I am devistaded with the result. According to other PS's I need a total redo to correct. Dr. M dismissed me as her patient when it was evident she failed. She also refused any refund to underwrite the cost for other MD's to perform the revisions. She stated "THERE IS NO GAURANTEE FOR A GOOD RESULT WITH COSMETIC PLASTIC SURGERY" I paid $20,000 for this failed face-neck left.
1.0 Rating
August 1st, 2012
Tummy tuck nightmare
I had a tummy tuck 18 months ago from Dr. Moynahan and had nothing buy tightness, numbness, pain. When complained to her she said it was all in my head. Eventually said go to see pain management doctor. I had not had one minute of comfort in all this time. I wouldn't let her touch me again for anything. I feel like my life is over and she didn't even seem to care. She should retire, she is the worst.
1.0 Rating
April 25th, 2011
This doctor operated on my eyes and for 14 years I have had to sleep with adhesive bubbles to protect them. They never closed again. I have had several reconstructive surgeries by a top eye doctor and he is not able correct the impairment resulting form her surgery results.
5.0 Rating
February 8th, 2011
Dr. Moynahan has perfored two surgeries on me to date. I can say I would not even think of going to another plastic surgeon after my experiences with her. She is caring, patient with any and all questions presented to her, has a great bed-side manner, and most important I think, she includes all situations that will follow your surgery, good or bad to help you make a sensible decision. She doesn't make promisses that are unreal. I absolutely would and have recommended her to others.
5.0 Rating
December 12th, 2010
The Best of the Best
5.0 Rating
September 12th, 2009
Mary Calvo. RN. Waterbury Hospital.
Dr Paula Moynahan and her staff are extremely courteous and professional.Her patient care is very personal and you truly feel like you are her only patient.I would highly recommend her for any plastic surgery procedure or enhancement.She is a phenomenal asset to her profession and a superb clinician.
5.0 Rating
October 1st, 2008
Face Lift, Neck Lift & Lipo,Upper Bleph & C02 laser under eye