Rate Now
Share Your Experience
Have you seen Dr. Pedro Chan?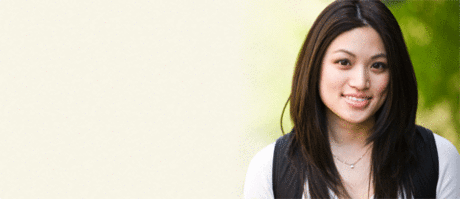 Birth Control
Get the facts about birth control so you can decide which type is right for you.
34 Ratings with 14 Comments
1.0 Rating
August 25th, 2017
Very Rude Staff
The staff at Dr. Chan's office are very rude, Julie and Karen, they have no clue what they are doing and Dr Chan encourages this from his staff. Dr Chan do not care about his patients, it's all about the money. He even submits the wrong claims to the insurance to get extra money. He even tells patients that the insurance companies does not pay him enough. Also, he charges a fee to get copies of results. He will never contact you if there is a problem with results. The wait times are very long even with an appointment. Please do not go there if you care about your health.
5.0 Rating
October 31st, 2013
IT specialist
1.0 Rating
October 19th, 2012
Had enough
Dr. Pedro Chan is a sad excuse for a physician. He does not look his patients in the eye. He doesn't listen to you, so I could never trust his diagnosis. He once told me my B12 was low but offered no suggestions for what food I should eat, nor, offered a shot. I wouldn't send my neighbors yapping dog to him. Overall, it was a terrible experience and I wouldn't recommend anyone visit him.
1.0 Rating
September 10th, 2012
Needs to Retire
He is a doctor who cuts you off when you are talking. He knows everything and does not listen to what you have to say. He would not call me and i waited 13 for results from a biopsy. Alwasys suggesting testing (more money). He needs to stay current with medical matter, no eye contact. You have to pay to getyour results from blood work. I would not let my dog go there. We know doctors want to make money, but don't make it so apprent. People pay you, you should listen and help them with what they are speaking of. Go to him at your own risk!!!!!!!
5.0 Rating
June 19th, 2012
Top Notch!
5.0 Rating
June 5th, 2012
Never had a problem with this office, it is one of the few office which could perform Immigration Physical for Green Card. This doctor is able to do x-rays in office, so I was able to get my paperwork filled out on the same day. Wait time for this office is the same as any other offices. I was able to make appointment on the very next day. Usually, 3-5 days are the earliest for appointments with other doctors.
5.0 Rating
May 20th, 2012
Walk-ins/Same Day Appointment
1.0 Rating
September 14th, 2011
Irritated pt
This is a HORRIBLE Dr and (i use the term dr loosley!)when he walked in the room he sat down never looked at me and said what do you need! he never greeted me Never looked at me Constanly cut me off and was just plain out rude! he was even argumentative when i explained how I was feeling. I feel sorry to anyone who visits this dr!
1.0 Rating
August 17th, 2011
There is nothing good I can say about Dr. Chan. He is just flat out rude and does not care about his patients. He is just money hungry and charges for everything even for results!! Talks over you when you try to ask a question. Never called to tell me my results even when something was severely wrong with me! Never going back!!
2.3 Rating
February 13th, 2011
too much unnecessary lab work and receptionest is stupid
3.7 Rating
October 16th, 2010