Rate Now
Share Your Experience
Have you seen Dr. Pedro Cosculluela?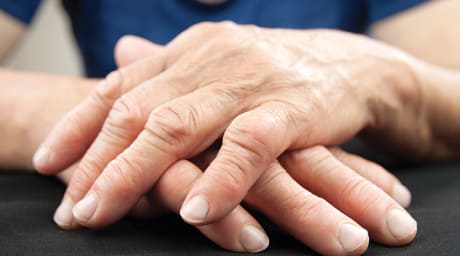 Osteoarthritis
Get the facts about osteoarthritis, including the symptoms and doctors who treat it.
27 Ratings with 7 Comments
5.0 Rating
January 4th, 2017
Excellent surgeon!
1.0 Rating
October 17th, 2016
Cannot recommend
Dr. Cosculluela lets his residents take the lead, which is a formula for disaster. One is expecting to see somebody with some experience and good credentials and ends up being a resident's guinea pig. He does not like questions, gets very defensive if you challenge him or ask common sense questions, which makes the whole experience stressful and ugly. He spends little time with the patient since the resident does all the work. And the worse, he is NOT present when the resident is seeing HIS patient and he does not check what the resident has told the patient. I could not trust anything that was said or done during my visits because they would give me contradictory information and asking for clarification meant confrontation and ugliness. Total waste of time, energy and money. His assistant is pretty rude too. The only nice people were the front desk and the lady that takes the patient to the X-ray room! I ended up going to a serious orthopedic center.
3.0 Rating
August 7th, 2016
Uncertain
I spent about 10 min with Dr. Cosculluela. Most of the work was done by a very young resident, which did not give me the confidence I needed. He showed up at the very end, after talking with the resident. So, the resident's view could influence greatly the doctor's view. All this made me feel uneasy and did not give me the trust on the diagnosis and treatment I was looking for, which is corroborated by continuous pain. I ended up seeing another doctor. The Methodist should not use patients to train residents. If we pay to see an experience doctor, one should not be examine first by a resident. It was a nightmare to set up an appointment with him also.
1.0 Rating
December 17th, 2015
2.3 Rating
February 9th, 2015
This doctor and his nurse lack people skills
Dr. C has impressive credentials and his offices are very nice and professional. But, the doctor has an attitude and can be condescending. He does not like for his patients to question his treatment, and he makes you feel stupid for asking questions that really concern you as a patient. He changed our course of treatment from 3 months to 6 months without having any complications. Sometimes I think he said 3 months just so we would agree to the surgery, when in fact he knew all along that is would take at least 6 months to recoup. His nurse (Natalie), also has an attitude and poor people skills. She will call you up with gum in the mouth and won't greet you or even look you in the eyes when you show up. Houston has so many great orthopedic surgeons, I'd say go somewhere else if how the doctor and his nurse treats you is important to you. One time his staff called and asked us to show up an hour earlier for our appointment because of a cancellation, only to make us sit and wait for an hour in his waiting room. We should just have kept our original appointment.
1.0 Rating
January 28th, 2015
5.0 Rating
September 25th, 2013
NECESITO CONTACTAR AL DR. COSCULLUELA LE ESCRIBO DE ANTIGUA GUATEMALA. EL ME OPERO EN EL HOSPITAL DE FRAY GUILLERMO Y ME ADAPTO UN TUTOR EN LA PIERNA IZQUIERDA. GRACIAS .
1.0 Rating
September 15th, 2017
3.0 Rating
September 10th, 2017
5.0 Rating
January 30th, 2017
5.0 Rating
December 29th, 2016
5.0 Rating
December 7th, 2016