Rate Now
Share Your Experience
Have you seen Dr. R Murray?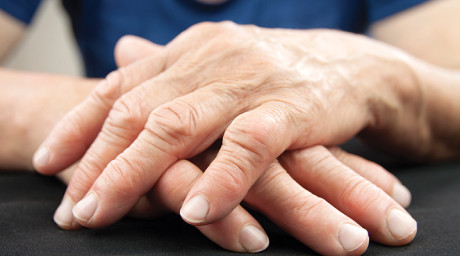 Osteoarthritis
Get the facts about osteoarthritis, including the symptoms and doctors who treat it.
33 Ratings with 12 Comments
2.0 Rating
September 1st, 2016
Numbers over quality. Poor results.
Had two surgeries. The first has to be reversed as he didn't countersink the anchor holding my bicep to my humerous. The second operation I had an inch of collar bone removed and a week after my stitches were removed, a thumbnail sized patch of flesh started aching and peeled off about 1/8"deep due to him leaving gauze in the wound. I heard directly from a another doctors spouse that he encourages other doctors to push patients through for increased profits. He's all about numbers. Roll the dice if you wish.
5.0 Rating
August 29th, 2016
rotator cuff surgery
I had rotator cuff surgery from Dr. Murray. He took extra time to explain the process before the surgery. Since I had a conference presentation in Fez, Morocco shortly before the scheduled surgery, Dr. Murray gave me a cortisone shot so I could be without pain while I traveled, gave my presentation, and especially while I slept. Before and on the day of the surgery, Dr. Murray continued to answer my questions. After the surgery, I felt like he took extra care to again answer my questions and help me find a physical therapist who could help me recover the use of my arm and shoulder. I would recommend Dr. Murray to anyone needing rotator cuff surgery.
2.0 Rating
April 25th, 2016
Retired professional
I have had two orthroscopic knee surgeries performed by dr. Murray. Each time he has told me that in two to three weeks I would walk normally and in six to eight weeks I would not even remember having an issue....wrong. I am in physical therapy six months later and still no closer to being able to walk normally. He needs to hire additional staff to answer phones. He needs to actually spend time with his patient. Three minutes just doesn't cut it. He has never followed up after performing surgery. I don't think he cares about his patients any more. Would not recommend him to others.
1.0 Rating
October 15th, 2015
I feel like Dr Murray may have lied to me and did a malpractice on me. Surgery has not gone well and it even feels worse. I had a second opinion and I was advised I did not need surgery. Surgery did not fix my problem and could not have fixed my problem. While Dr Murray said this would fix my problem and now he is saying it is not going to fix my problem, he is now contradicting what he said before. Very disappointed with him.
1.0 Rating
March 19th, 2015
No Time
Dr. Murray only spent 10 minutes with me and charged me $260. He told me that I have arthritis and that the only thing I can do now is change my activities and did not suggest what could be done to improve my condition i.e. physical therapy, stretching, surgery, injections, etc. He did not take into consideration my other symptoms. Very displeased with Dr. Murray. I have been to another doctor since this visit and have received treatment that is 100x better than what Dr. Murray performed. Completely appalled.
1.0 Rating
July 24th, 2012
Cut happy Doctor
4-5 years ago I was having problems with my shoulder.I went to Dr. Murray with MRI in hand. He was very abrupt and preceded to tell me I had Arthritis and would need for him to replace my shoulder in 2 years then he walked out and his assistant gave me a very painful cortisone shot. As it turns out I have very manageable bursitis. I saw an article in the paper about how he helps the rodeo people pro bono. I guess he can do that if he is doing unnecessary, expensive surgery.
5.0 Rating
May 8th, 2012
I was impressed
I had a visit with Dr Murry yesterday and he demonstrated good interest and identified the problem. He told me what he would recommend and one alternative. I wanted a shot in the knee which his staff adminsitered and did a fine job of it. My knee is not better but I expect I need to have it scoped and will make an appointment with him. I am very satisfied and plan to see him again soon.
1.0 Rating
November 22nd, 2011
And now my finger is crooked
I broke my index finger riding my horse and went to see Dr. Murray. He walked in, took one look, and said, "Wow you must have a low pain tolerance. I'll have the nurse get you a band-aid." Then he billed me $100. No X-ray, no tests. And now I have a crooked finger. The rudeness of the experience left me in tears.
5.0 Rating
August 21st, 2011
some ratings don't reflect accuracy
How does one forsake a doctor/person after a 15 year relationship? This would be considered an oxymoron as a matter of fact. I can't imagine developing a relationship with a physician or person for 15 years and have them treat me like an acquaintance.My experience with him; and it was only a year and a half, was very personable and caring. Some doctors would've given up treating my knee problem which was an anomaly and considered a salvage procedure. However, he told me "if I never gave up, he wouldn't either", and he didn't. Besides being physically grueling,it was emotionally grueling as well. Thus, because he had a devastating knee experience as well, he could empathize with me; not just pity me and send me on my way as a cripple.The point is, through difficult times friendships develop; which debunks the ideology he doesn't care. I am still emotionally recovering from my injury and am very grateful he showed patience and benevolence during my treatment.In addition, his assistant at the time, Dr. Bernhardt, is a very kind knowledgeable young man and his level of ambulatory care shouldn't be discounted. Be skeptical of people which lack loyalty and will never be satisfied with the outcome. I would highly recommend Dr. Murray and wish him well.
2.3 Rating
June 30th, 2011
Not as caring as he used to be.
I have been going to Dr. Murray for over 15 years now. My last few visits to him where horrible. He now has an assistant and Dr. Murray maybe spent 2 minutes talking to me. He just wasn't concerned and he didn't listen to my problems. He used to be an excellent doctor, now he just doesn't seem to care. I am now looking for another doctor since my knee problems are getting worse. I no longer recommend him.
5.0 Rating
June 14th, 2011
Raising the bar
Dr. Murray and his staff are exceptional, professional and caring individuals. Dr. Murray raises the bar for what I hope to find from other physicians and practitioners. His honesty, kindness and compassion are refreshing. He comes with the highest recommendations I could possibly give...and believe me, I've seen a lot of doctors! :)
5.0 Rating
October 8th, 2010
acl reconstruction