Rate Now
Share Your Experience
Have you seen Dr. Perry Zand?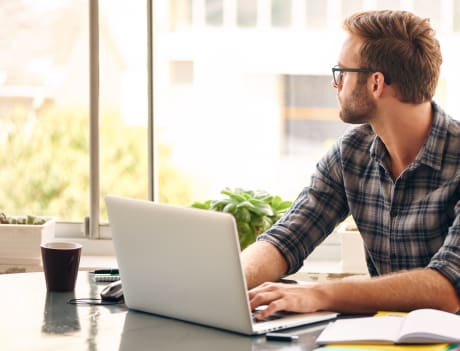 Adult ADHD
Get the facts about attention deficit hyperactivity disorder (ADHD) in adults, including the different types and symptoms of each.
27 Ratings with 10 Comments
1.0 Rating
May 9th, 2017
THE WORST, From his money Grubbing wife , to him experimenting on you with different meds
4.0 Rating
October 12th, 2015
And oldie but goodie
1.0 Rating
July 7th, 2015
Dr. Zand
Dr. Zand's approach to me as a patient was very cold, distant, and disinterested. I have visited other psychiatrists in the past myself, as well as been to psychiatric appointments with an elderly family member from time to time. I have also, of course, had experiences with many other physicians over time. I have never experienced a bedside manner so dismissive and condescending as Dr. Zand's from any doctor I have ever met. As such, I cannot recommend his services to anyone.
1.0 Rating
August 25th, 2011
5.0 Rating
June 8th, 2011
very happy
5.0 Rating
June 6th, 2011
Helpful & Knowlegeable
1.0 Rating
September 27th, 2010
Doctor enjoys sharing his personal views w/patients
What I disliked about Dr. Zand is the unprofessional manner in which he & his "office" (aka his wife) conduct themselves. Dr. Perry Zand shared his religious (Orthodox Jewish) & political (Republican) views with me on more than one occasion. I felt very uncomfortable with what he would discuss with me during our sessions. Occasionally, he would eat lunch during our sessions (always peanut butter & grape jelly on white bread). I felt that his behavior was very unprofessional & eventually led me to discontinue treatment with Dr. Zand. I did not ask for, nor did I want his opinions or views on anything besides my depression & OCD. However, I do know that he hates President Obama because he told me so on more than one occasion. COMPLETELY UNPROFESSIONAL!
1.0 Rating
April 28th, 2010
Look elsewhere for help
As long as you have no need for any assistance outside your scheduled session time, he may be an okay psychiatrist for some people. However, if you have any questions or concerns, or there are any insurance problems, outside of your scheduled appointment, he is not at all interested in helping the patient. Your his patient during the session, outside of that time, you need to look elsewhere for help. One is a walking dollar sign. If there is no payment for his time, then there is also no assistance. I suggest searching out for a doctor who is willing to provide his patient with the best care he can offer both within and otuside scheduled appointments. These true doctors still exist, but this is not one of them. I would absolutely not recommend this doctor.
2.3 Rating
April 2nd, 2010
This doctor is amiable. Attentive during sessions, but will take short phone calls which count against your session time. Seems to use one method of approaching certain problems regardless of patient expressing it is not working for him or her. Rather relunctant to do anything requiring much effort outside of scheduled appointments. I would not recommend him to a friend or family member.
5.0 Rating
July 28th, 2009
5.0 Rating
February 21st, 2017