Rate Now
Share Your Experience
Have you seen Dr. Peter Blaes?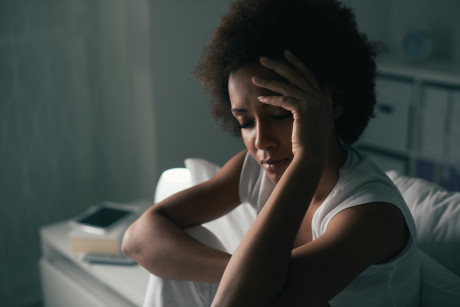 Bipolar Disorder
Get the facts about bipolar disorder, including the different types and symptoms of each.
38 Ratings with 17 Comments
1.0 Rating
October 3rd, 2016
Time to move on
I've seen Dr Blasé for 6-8 years (I really don't remember). Likable guy. Open Enrollment the heart of my condition is still persistent, and I really think there were other options that could have been explored It cost me my marriage, months after my job, and most recently my current GF accuses me of things I can't remember if they are true. It's a depressing feeling to have to go by someone else's account of things that you can't remember and always having to apologize for things you don't even know if they ever happened. In some cases I've retaliated against people because I don't believe them (and it's frustrating to know your memory of event are not as good as theirs. Still when the stakes are high, what choice do you have. I'm currently battling with some individuals that I know took advantage of me, and provably some stems from my memory. So right now there are police warrants in 3 jurisdictions totaling at least 7 charges, some felonies, and trying to get employed again. So the moral of the story, find someone that digs below the top layer to find ways to better treat conditions rather than putting band aids on it. I hate to be critical, but my life has been severely impacted by the lack or good treatment.
4.0 Rating
July 5th, 2016
5.0 Rating
May 16th, 2016
5.0 Rating
April 24th, 2016
5.0 Rating
January 25th, 2016
5.0 Rating
April 2nd, 2015
OUTSTANDING PROFESSIONAL CARE
I've been a patient there for a number of years. This is the most personable group practice I have even known. My only wait time is when I show up early for an appointment. If I could rate a zero wait time I WOULD. The professional and support staff are always eager to meet my needs and take the time to let the "conversation/issues" evolve. I have recommended this practice and Dr. Blaes specifically many times without reservation.
2.0 Rating
March 25th, 2015
Receptionist needs to go!!!!!
The receptionist is absolutely horrible. I stayed because I was in crisis and thought Dr. Blaes was helping. But honestly, the receptionist's cold manipulative behavior is simply not even worth the best of care! (Dr. Blaes is fine, but not the best, so definitely not worth continuing to deal with her). She has gotten my appointments wrong on multiple occasions (Dr. Blaes is no help in these circumstances, which is horrible on his part), and anytime I ask her a question (whether over the phone or in person), she is beyond rude! Acts as though I am "bothering" her for doing her job! Absolutely ridiculous. In addition, I've had issues with billing a number of times, but again she is absolutely no help and clearly bothered by my asking questions about issues that she's caused! I know they use a billing company, but SHE passes the info on to them. Bottom line, she is unprofessional, unkind, and beyond incompetent. I am sure I am not the only one with issues with her. Hopefully they will finally get rid of her. If not, I will definitely be finding a new psychiatrist!
5.0 Rating
March 13th, 2014
He listens.
1.0 Rating
January 3rd, 2014
Rude doc, suboptimal care
Doc is impatient, rude, egotistical, condescending, and argumentative. These are traits that are ill suited to a psychiatrist. Prescribes meds while providing little or no information on side effects or long term potential for addiction. His methodology for making assessments to make a diagnosis lacks rigorous diagnostic criteria. But he does accept insurance, which puts him in a unique category of generosity relative to many Washington area psychiatrists, who do not accept insurance. But there are others who do in this area so I would recommend attempting to see them before subjecting yourself to the sub-optimal care that this physician provides.
2.3 Rating
August 13th, 2013
Looking for psych meds, you're at the right place
When I first started three years ago or so, they had the most horrible receptionist. Now they are staffed with nice, warm people. As far as dr. Blaes, I feel more prescription dependent than I ever have. Not a great feeling to be numb or constantly having medication after another thrown at you and yet you're no better than you started. Maybe I should have discovered this sooner but when I started talking to others about their psychiatrist, it blew me away with the things they said. That's when I had to re-evaluate my situation. He is a nice person but when you are at a crisis mode, don't look for his help in any way. He makes you feel crazy and bothersome. I'm looking into new doctors now because I need to get off all these pills. There has to be an alternative.
5.0 Rating
September 2nd, 2012
Excellent psyopharmacologist
5.0 Rating
July 23rd, 2012
Wonderful Doctor