Rate Now
Share Your Experience
Have you seen Dr. Peter Bridges?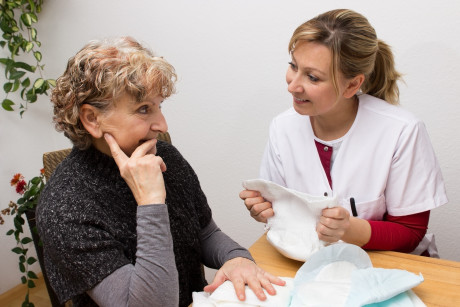 Urinary Incontinence
Learn about the symptoms and causes of urinary incontinence or urge incontinence.
26 Ratings with 9 Comments
2.0 Rating
March 9th, 2017
I found the Dr. to be indifferent with not enough offering of detail information on my DX and his recommended biopsy procedure.. I left the office anxious and needing more information than was offered. Sad to say that I had to resort to the internet for information that my Dr. should have provided me.
1.0 Rating
July 12th, 2016
For a first appointment this man (doctor) asked me three questions then left, saying he was going to schedule some tests and that he'd be back. He never explained the tests and he never came back. His assistant, who was very nice and knowledgeable, did come in after twenty five minutes to explain the tests. I asked if the 'doctor' was coming back and was told no. I then asked if he was always like this and was told people complain all the time. Needless to say, I will find a different urologist.
1.0 Rating
September 15th, 2015
3.0 Rating
February 17th, 2015
I could not see the Dr. until I had filled out paperwork on my history but it seems that the Dr. did not even read it. I had estrogen induced breast cancer but his remedy for my bladder problem was to give me an estrogen crème. $121 later, I am MAD. I will never return to see Dr. Bridges again! If he can't bother to read my history, how will he ever know how to treat me?
2.3 Rating
November 13th, 2014
So far, I've had a horrible experience with this practice. My initial appointment was cancelled and then I was rescheduled with a physician's assistant (who was very knowledgeable and attentive). I was still experiencing symptoms and called the office at which point it was decided that I should get a cystoscopy. My appointment was scheduled for a month in the future. Two days before my scheduled appointment, the office phoned me to tell me that Dr. Bridges would not be in the office on the day of my appointment and that I would need to reschedule. I was told I could schedule for the following afternoon, so I scrambled to clear my work schedule and took the appointment. Hours later, I received another call stating that they would have to cancel my appointment again as once more, Dr. Bridges would not be in the office that day. So now I have to wait another month. When IS Dr. Bridges in the office??? Poor coordination among office staff. Poor accommodation. I'll be seeking another urologist.
1.0 Rating
January 17th, 2014
Unconcerned
Very difficult to get answers about procedure (kidney stone blasting into passable pieces) ESWL electro shockwave lithotripsy. Poor bedside manner unconcerned about my questions, "don't worry about it, it's very simple" Could not get information about how to prevent ks in future. Was told to check Internet. Office is very inconvenient to get to once you are in the building. A very long walk after taking elevator. First 2 reviews were also my experience. One positive--- a woman called"Cookie" was wonderful, helpful,kind and compassionate. I don't know what her title was, When I had to return to his office to have my Stent removed, Dr. Bridges was not even there, an associate I had never heard of was there to do the procedure!
5.0 Rating
January 8th, 2014
2.3 Rating
September 26th, 2012
This dr would rather call in a prescription for a patient then see the patient in person. He doesnt seem concerned about his patients health or hrlping them.
1.0 Rating
July 9th, 2012
3.0 Rating
July 23rd, 2017
4.0 Rating
June 19th, 2017