Rate Now
Share Your Experience
Have you seen Dr. Peter Capizzi?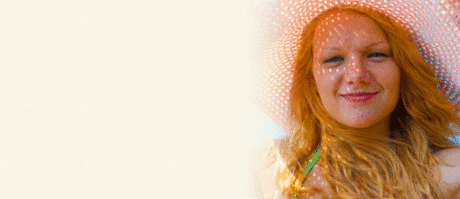 Skin Cancer
Get the facts about skin cancer, including the different types and symptoms.
Quality Rating
Highly Satisfied
47 Ratings with 24 Comments
5.0 Rating
July 16th, 2016
1.0 Rating
August 19th, 2015
Breast Reconstruction after Cancer? Get a 2nd Opinion Before using Capizzi
While Capizzi seemingly has a great reputation for breast enhancement surgery and other cosmetic procedures, my personal experience with reconstructive surgery was disappointing. Without going into the details of what went wrong, I would be remiss not to warn others to seek another opinion and even treatment before deciding on this surgeon. I know that I am not the only one, but rarely do you leave less than positive comments on these sites. Gummy Bear implants may be OK if you have breast tissue on top of it (enhancement surgery), but not for reconstructive surgery; they are stiff and not natural to the touch, similar to tissue expanders. The style of nipple surgery utilized can tend to leave the front of the breast flattened. There was no follow-up after a critical visit. The list goes on. Please consider another surgeon if you are seeking breast reconstruction. Thankfully, not everyone has the poor experience I did, but it does happen at this practice. Best wishes...
5.0 Rating
August 31st, 2013
For the women of color ....
When I did my search for a doctor I specifically looked for one that had experience with non caucasian skin types. I wanted to make sure, becuse I was very concerned with how my scar would look after surgery. Dr. Capizzi and his staff were great. He listened to and understood what I wanted and his staff was there to comfort me every step of the way. On the day of my surgery I was super nervous and they went above and beyond to make sure that I was calm and comfortable before my surgery. As for my follow up appointments, the staff were always warm and welcoming and any issues that I had were addressed quickly and professionally. Overall I am very pleased with my results, and glad that I chose Dr. Capizzi for my breast augmentation.
5.0 Rating
August 13th, 2013
After having 2 kids, my body needed a little adjustment. No matter how much I worked out and watched my diet I could not get rid of the excess skin or saggy breasts. It took me a long time to finally decide to do something about it. Although I was terrified to have major surgery, I felt completely at peace with my decision to have a mommy make-over after meeting Dr. Capizzi and his staff . He was very personable and answered all of my questions. His staff could not be any nicer. They were very helpful before, during and after my procedure. I was very surprised at how I felt post-operatively and how quickly I recovered. My results are amazing!!! My husband and I could not be any happier. He tells me all the time I look better than now than when we first met. Having the mommy make-over has really brought my self-confidence back up! I would recommend Dr. Capizzi hands down.
5.0 Rating
August 13th, 2013
Dr Capizzi is THE BEST choice
I have been a patient of Dr. Capizzi's for years. I have had surgeries, fillers and cosmetic treatments. I recommend everyone that is even thinking of any procedure to get an opinion from Dr. Capizzi - he is most experienced, listens to what you really "need" and what would be best for you and your lifestyle. He keeps updated on all medical advancements - that makes me feel comfortable! He personally has checked on me after all procedures and his staff is most professional and genuinely caring!! I check in with Dr Capizzi as I age to ensure I am doing the best possible to keep me healthy, happy and looking so natural and young!!!!!
5.0 Rating
August 11th, 2013
Dr. Capizzi is the Gummy Bear doctor
Two words led me to Dr. Capizzi. GUMMY and BEAR. I went to Dr. Capizzi for breast revision surgery, having had implants placed about ten years ago. I was just never happy with the look. The gummy bears are new silicone implants - SAFE and natural looking. I don't think all surgeons are even allowed to place them. Dr. Capizzi has more experience with this implant than any other doctor I considered. I'm so happy. The procedure overall was easy. I knew what to expect pretty much based on the original surgery. I feel and look great. Dr. Capizzi is very caring and focused and he knows gummies!
5.0 Rating
August 7th, 2013
I have been a patient of Dr. Capizzi's/Stillwater Plastic Surgery for over eight years. From laser hair removal to Botox and fillers is about the extent of my visits with them. When I decided it was time for me to look at having a abdominoplasty and a breast lift I was very nervous of invasive surgery. Dr. Capizzi and his Nursing Team put me at ease immediately. I have always felt very comfortable with Dr. Capizzi and his team. He answered my questions and helped me figure out exactly what I needed to look the way I wanted to look. The surgery went extremely well and recovery was faster than I imagined. After four months I just had another check up visit and my results are AMAZING. Thank you Stillwater and Dr. Capizzi!
5.0 Rating
July 14th, 2013
Dr Capizzi
I recently underwent breast implant revision surgery. I was looking for a board certified plastic surgeon and heard about dr Capizzi. I also read about his gummy bear implants which interested me. He and his staff were wonderful, friendly and professional. The surgery was simple and recovery was a breeze. Dr Capizzi answered all my question both before and after and was very sweet and caring. I would highly recommend him.
5.0 Rating
May 10th, 2013
Excellent experience
I recently underwent breast implant replacement and the experience was so wonderful I felt compelled to write a review. Dr Capizzi is is an artist. I wanted my new implants to look and feel more real so I relied on him to determine the right size and style for my body and he really met and exceeded all my expectations. The whole experience from start to finish was so easy! I had very little pain after surgery and recovery was a breeze! His entire staff is so caring and sweet and they make you feel like you are the only one. Ali even called after my surgery to see how I was doing. I would absolutely recommend him to anyone. By the way, they are brilliant at laser hair removal and so much more!
5.0 Rating
March 29th, 2012
I had to have a breast implant replacement from recalled implants in France that I have made overseas; after two different doctors opinions Dr. Capizzi and his staff of Stillwater Plastic Surgery took really wood care of my concerns and health. Dr. Capizzi took the time to explain on detail the procedure and listen to my concerns and questions from my prior experience. They make me feel safe, comfortable and in great hands.Surgery was as planned; I was back on basic activities by the third to fourth day after. Not only the replacement went well but my breast looks great. Amazingly better than the first time.
5.0 Rating
March 20th, 2012
Fantastic!
Dr. Capizzi and the staff at Stillwater are the BEST! I was nervous about my procedures but as soon as I walked in the office I knew I had made the right choice. I visited 3 other offices but no one took as much time, consideration or understanding as Dr. Capizzi did, I felt 100% confident with my decision and he delivered 10 fold!!! I will always recommend Dr. Capizzi and his staff to all my friends and family. From the bottom of my heart, thank you!