Rate Now
Share Your Experience
Have you seen Dr. Peter Cordeiro?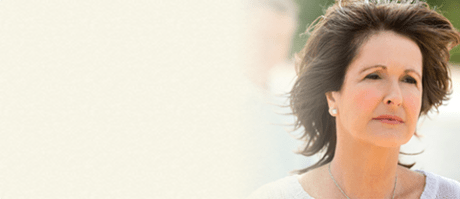 Metastatic Melanoma
The facts about metastatic melanoma, a serious skin cancer, including signs, symptoms & what happens to the body in each stage of cancer.
49 Ratings with 21 Comments
5.0 Rating
September 8th, 2016
Excellent doctor
2.0 Rating
February 6th, 2016
1.0 Rating
June 9th, 2015
An incompetent jurk
He is an idiot. He told me to go home and wait to see what was going on...I was in pain and in tears. He gave me the worst possible diagnosis..that was completely wrong. I left the office in tears. He was rude and incompetent. It's a pity that he works with cancer patients. I feel bad for them having such a brute and totally incompetent!
5.0 Rating
March 17th, 2015
Breast Reconstruction
1.0 Rating
April 21st, 2014
A horrific surgeon and human being
His staff tries to play down his abusive behavior as not warm and fuzzy. I had two additional surgeries to correct his mistakes and his treatment was a huge stress that I did not need.
5.0 Rating
February 2nd, 2014
happy patient!
Dr. Cordeiro is truly the best in the business.. His bedside manner is not nearly as dull as other reviewers say. He is a lovely man, brilliant, happy to talk if there is something the patient wants to discuss.. and truly an artist, perfectionist in his work. I have used him twice.. unbelievable results so often commented on by other docs as the best outcome .. a top notch job from a top notch plastic surgeon. Thanks, Dr. C. for a great thirteen years of your long-lasting work.
5.0 Rating
November 22nd, 2013
Exceptional Surgeon
Dr. Peter Cordeiro is outstanding in the field of reconstructive surgery. Throughout the entire process of my procedures ,he was straight forward and brilliant. Dr. Cordeiro's vast experience and knowledge guides you through a difficult time with confidence and highly skilled hands. He provides the utmost in care and professionalism.
5.0 Rating
October 9th, 2013
Does phenomenal work
Dr. Cordeiro did an incredible job on my breast reconstruction. I have been told by all of my other doctors who saw his work that my reconstruction was the best they had ever seen. The man is brilliant and eccentric but not warm and fuzzy - nor does he need to be. You have your breast surgeon and oncologist to hold your hand. I felt that he cared a great deal about the results of my surgery, took pride in his work, and thoroughly answered any question I asked him. Also, his nursing staff is very friendly and helpful. He does exceptional work and I highly recommend him
5.0 Rating
September 26th, 2013
Wonderful
3.7 Rating
September 17th, 2013
I like him
I realized early on that Dr. Cordeiro has a lot of patients and is serious, so when I used to go in for many appointments following several surgeries, I'd always tell him a joke or joke around to get him to laugh, and he did. My breasts are now more different than before I had the mastectomy with reconstruction and a reduction on the other breast. The reconstructed breast looks the same. On the reduced breast, he said the skin is sagging, not the muscles, and gravity is pulling it down. My bra adjustment helps in this dept. I am in and out very fast on my bi-annual office visits now and have not had to do any other surgery yet; it's been over 10 years with the same implant. We are all different, and we have different reactions and concerns. My breasts matched up better when the surgery was first done, and the reduced breast slowly sagged over time. I don't find him offensive, even though he may be a man of few words. If you ask questions, and he will answer them. I would recommend him. In all, my experience with Dr. Cordeiro has been good. When I had to go often, I received calls about my healing.
5.0 Rating
September 5th, 2013
1.0 Rating
August 20th, 2013
MSKCC sets the bar really low
I am a big fan of MSKCC and have been a patient there for many years. I've been a patient of numerous departments and have discovered the weak link in the chain - Plastic Surgery. I consulted with Dr. Cordeiro for bilateral breast reconstruction. His bedside manner was not only inelegant, but verging on disrespectful. This was an unfortunate beginning to my breast cancer experience. Based on the suggestions of my other physicians a MSKCC I tried another surgeon in the Plastic Surgery department. He was pleasant and I moved forward with the surgery. The resulting reconstruction was not great, but not unsightly. The surgeon considered it adequate and wanted to move on with the final stages of reconstruction. I took some time and consulted with cosmetic plastic surgeons, all of whom agreed that the reconstruction should be revised. I am so glad that I pursued other opinions. I love MSKCC - they have saved my life twice. Nonetheless, the Plastic Surgery department sets the bar really low for aesthetic outcome.