Rate Now
Share Your Experience
Have you seen Dr. Peter Feinstein?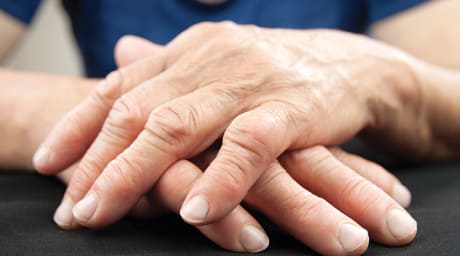 Osteoarthritis
Get the facts about osteoarthritis, including the symptoms and doctors who treat it.
Quality Rating
Highly Satisfied
31 Ratings with 14 Comments
1.0 Rating
September 21st, 2013
Insurance review
This doctor is an obvious insurance claim doctor, he is a joke, I have permanent nerve damage in my legs and arms, but he felt my face cheeks, so I guess I'm good to go. I go to my real neurosurgeon on Monday, I cannot wait to tell him of this pathetic exam I was given. What a joke. I wore my tens unit, and he felt around my back for pain, I told him I feel shocks going up my spine, I will remove the unit, then do the exam, he said that's not necessary, does he know anything about the neck and low back? I think not!!! An orthopedic specializing in hips and knees giving me an exam, I sure hope he got his pockets lined for this exam. I totally agree with the first review of this guy being a quack!! He did not listen to a word I had to say, just kept his head down writing notes?
5.0 Rating
September 4th, 2013
Knee replacement
5.0 Rating
June 22nd, 2013
Excellent Service
I have had the unfortunate privelage of having to seek medical treatment for now 2 orthoscopic knee surgeries (thankfully only one each)in the last 2 years.Both of these surgeries were conducted by Dr. Feinstein, and having had such an outstanding recovery from the first one, I hardly hesitated in seeking him out for the second. Dr. Feinstein is courteous, understanding, helpful, and most importantly straight to the point. It was a pleasure, aside from the reason I was there, to work with this Doctor and his staff. I would reccommend his services to anyone.
5.0 Rating
May 29th, 2013
5.0 Rating
April 18th, 2013
Happy Patient
Dr. Feinstein is a great doctor and I would recommend him to anyone that needs his services. The waiting time to see him is very quick and he is always on time which is very important to me. He also explains everything he does and what the diagnosis is with me in a way that I can understand him. He and his staff are very friendly too!
5.0 Rating
April 18th, 2013
Patient
5.0 Rating
February 26th, 2013
I would recommended Dr. Feinstein. I was very satisfied with the care I received and the office staff. Very knowledgeable.
5.0 Rating
February 11th, 2013
Really happy!
After seeing an orthopod who alloted five minutes per appointment and averaged a two-hour wait, my family doctor advised switching to Dr. Feinstein. He and his staff are wonderful. It's the only doctor who often will take me early and I have never had more than a five-minute wait. He is very good at explaining things and I have been very happy with my treatment. I would reccomend him to anyone.
5.0 Rating
February 4th, 2013
first-rate
Having been a surgical patient of Dr. Feinsten I can tell you he is a knowledgeable and experienced doctor who cares about his patients. He will guide you through your treament from beginning to end. If you are looking for a great orthopedic doctor, look no farther than Dr. Feinstein. He's the best!
5.0 Rating
February 3rd, 2013
Highly Recommend
I have been a patient of Dr. Feinstein's for many years for various different health problems. I know him as a very competent and caring doctor who evaluates your condition and explains various treatment options. I have complete trust in him and would highly recommend him to anyone looking for a great doctor!
5.0 Rating
February 1st, 2013
1.0 Rating
January 8th, 2010
Not Even If He Was The Lasy Dr On The Earth
Seen Dr a few times after falling at work and hurting my back. His solution, therapy 3 times a week. I felt better and was released from therapy. Each time I would have trouble with my back and the pain down my leg (and at one point I couldn't even stand up straight)I'd go back to Dr and just therapy again for a couple weeks. I have 2 herniated discs with pain that radiates down my leg but refuse to return to this Dr. He has a very poor bedside manner. When I first saw him, he told me nothing was wrong because I walked fine. Even had the nerve to say if I lost weight, I would probably feel better (and i'm not that much overweight) What a slap in the face. I will never return to see this Dr and would never recommend him to anyone.
Nearby Doctors

Dr. Peter Feinstein is similar to the following 3 Doctors near Wilkes Barre, PA.