Rate Now
Share Your Experience
Have you seen Dr. Peter Ganime?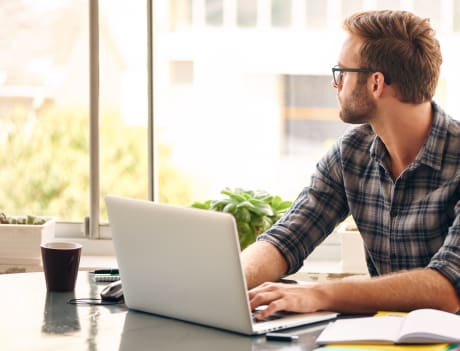 Adult ADHD
Get the facts about attention deficit hyperactivity disorder (ADHD) in adults, including the different types and symptoms of each.
24 Ratings with 8 Comments
3.0 Rating
February 8th, 2017
Maybe Needs To Retire
My son liked this office. Clean and nice receptionists. But after a few visits, we both realized it was not a good match. The dr is a behaviorist and my son has definite and diagnosed emotional issues. But also didn't have up-to-date records of my son (which he definitely should have had). Dr. Ganime did do a test for what meds would work best for my son, which was good.
1.0 Rating
February 27th, 2015
3.7 Rating
September 20th, 2014
Helpful
1.0 Rating
July 1st, 2014
Sloppy and lazy
I have had to deal with this doctor for a few years now because I did not have another doctor to regulate my Autistic sons meds. We always had to wait in a sterile small waiting room with a receptionist who never knew what the heck she was doing. At one point, I came to this doctor with a problem that my son had and he threatened him with the concept of jail and that I should leave him there if I wanted him to go. He went on to tell a story of how jail would be. He is a sloppy, lazy, and old doctor. I tell you "old" because it is obvious that he feels that at his age he does not need continuing education with special needs children. He is obviously not educated beyond his own doctorate.
1.0 Rating
January 19th, 2013
mom
My experience was traumatizing with Dr. Ganime. I was concerned about my teen's poor social skills, and what seemed to be depression. Dr. Ganime insisted all he had was ADHD, and that I 'should not do to my next child what I did to this one'. A 'real' psychiatrist, later diagnosed my teen with asperger's disorder and bipolar disorder. This doctor explained that these disorders are present in the brain before the child is born, and that y husband and I did not cause it. I wish I had written a complait to the board of medical examiners. He was inaccurate in the area of diagnostics, unprofessional, and obviously dislikes parents-thinks they cause mental illness. Dr. Ganime needs to be updated, and re-educated, then retested for a license.
2.3 Rating
July 17th, 2012
I'm really not even sure what to think to tell you the truthAfter speaking with my 16 year old daughter I was allows in and he just hi . I could barely hear him ad he slouched or lounged at his desk. He was with an intern and o felt like he wasTalking to her more than discussing my daughter. He would talk about stories that to me had nothing to do with me understandingMy daughter. I don't know maybe it's just his way but I left feelingLike it was all about him.
1.0 Rating
April 28th, 2012
professional
He was worst DR i have ever met! He should NEVER work with children. EVER. He was mean, arrogant, rude, scary and NOT professional at all. He didn't even introduce himself to me or my 5 year old son. He scared my 5 year old with his cold mean voice. We walked out after speaking to him for 2 minutes. AWFUL person. I feel sorry for anyone who has to deal wit him.
1.0 Rating
April 13th, 2011
not good!
i am with him just because he is all that takes my insurance currently.
5.0 Rating
July 7th, 2016
5.0 Rating
August 25th, 2015
1.0 Rating
August 24th, 2015