Rate Now
Share Your Experience
Have you seen Dr. Peter Grandaw?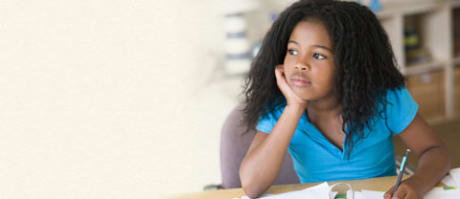 ADHD
Attention Deficit Hyperactivity Disorder (ADHD), including the different types and who gets them.
19 Ratings with 8 Comments
3.0 Rating
October 13th, 2016
Good for routine exams
I was initially drawn to Dr. Grandaw's bedside demeanor...focused on the kid and funny! He was great with my daughter when performing her pre-Kindergarten physical. He asked her questions, made her laugh, and listened to her. The nurse was also great and patient with the emotions that often accompany vaccinations. However, on a subsequent visit we had a subpar experience. Without giving too many details, he was way more hands off and less funny when my daughter was actually sick. I left the office feeling as though we were a definite inconvenience and that he was quick to suggest hospitalization (for the flu bug). A disappointment....
5.0 Rating
April 22nd, 2016
Outstanding Initial Visit
Has a sense of humor, cares, knowledgeable. I have two internationally adopted children and he caused me to rethink some conditions we'd just decided to learn to live with and to instead try some follow-up care. Extremely good at spending time with me and my children. His was the best first-time visit I've ever had for me or any family member in 50+ years and I've had some very good ones!
1.0 Rating
December 30th, 2013
horrible.
After doing my research and having him come highly recommended by friends, I chose Dr. Grandaw for my first born. I met with him and he seemed wonderful so once she was born, I was happy he would be looking after her..until our first appointment. He barely looked at her and when I asked him about her tongue being white,he told me it was just formula...despite the fact that he didn't even look. I told him it was constant and that is never wiped off and he laughed it off and again told me it was formula. He was her doctor so I took his word. We left his office and went straight to meet with a lactation consultant. To make a long story short, as soon as she opened my 2 week old's mouth, she gasp and instantly told us that our daughter had a horrible case of Thrush. She said it was so thick that she could choke and when we told her we JUST left our doctor and he assured us she was fine, the consultant was horrified. I called Dr. Grandaw's office panicking (not only is it dangerous for my daughter, she couldn't breast feed because it could infect me too) and insisted on coming back. Dr. Grandaw was overly casual about everything and when he looked he said 'oh, yeah, that is really bad.' I was livid. He wrote her antibiotics and ointment and we rushed to get them as we left the next morning to move to Texas. We went straight to the pharmacy....and had a very confused pharmacist tell us that they haven't been giving what he has prescribed for her for a long time because it proven to be very harmful...like cancer harmful. Another call to Grandaw and another casual 'oops.' Despite all this, I brushed it off...until my husband's aunt told me a HORRIBLE story about why she stopped taking her 2 kids to him after 5 years. I realize he is a very loved doctor and people make mistakes, but I will never take my kids back there or recommend him.
1.0 Rating
May 25th, 2011
This guy is a joker
5.0 Rating
July 7th, 2010
The only issue we ever have is calling to ask a question. Jessica, who answers the phone always avoids putting me through to a nurse or Dr. Grandaw if she can. It always seems like she is reading from a script when I have a very specific question, like anything I could get off the computer myself. It is really frustrating when I just want to call and get a formal opinion from my son's doctor.
5.0 Rating
July 5th, 2010
Awesome!
3.7 Rating
February 23rd, 2010
5.0 Rating
August 4th, 2009
Dr. Grandaw is great!
Dr. Grandaw is caring and wise. My son insists on keeping him as his doc at age 21!! My son had a stange list of symptoms that didn't add up and Dr. Grandaw was determined to research and dig until he had a direction for us to investigate. Thank you!Lower scores on waiting time are probably because he will not leave a patient until ALL questions are answered and parents feel like they understand what is going on with their child. Not all things can be setteled in a 15 min. office visit. Sometimes you get right in, sometimes a family before you has had issues that needed addressing. I'll take the longer wait to know that I will also be treated with respect and get the answers I need!
5.0 Rating
June 6th, 2016
4.0 Rating
May 18th, 2015
1.0 Rating
May 24th, 2014