Rate Now
Share Your Experience
Have you seen Dr. Peter Heilbroner?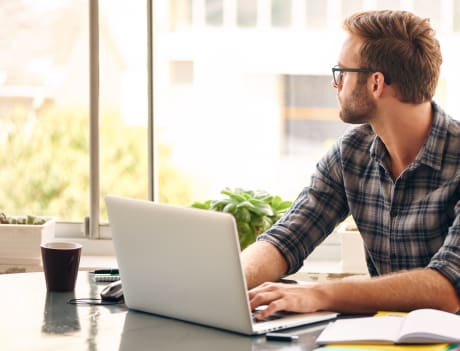 Adult ADHD
Get the facts about attention deficit hyperactivity disorder (ADHD) in adults, including the different types and symptoms of each.
Quality Rating
Dissatisfied
28 Ratings with 16 Comments
1.0 Rating
June 4th, 2017
Stay AWAY!!!!!
1.0 Rating
June 6th, 2016
Should have read reviews before appointment - he's terrible
I wish I read these reviews before wasting $500 and a half a day of my family's lives seeing this quack. What a joke. He should not have a medical license. The nurse practitioner (who was nice) spent maybe 5-10 minutes with my 4-year-old son, who we brought in for a diagnosis because he is hyperactive. She asked my son a question or two about school and then had him touch his toes and do a few motor skill tests. She then left and came back with the doctor. He was extremely obnoxious. He said our son is hyper and will always be that way and thats just how he is. He offered to prescribe a blood pressure medication that usually makes kids go to sleep. When we told him we didn't want medication based on a quick consult he was offended and said if we sought out behavioral therapy it wouldn't work. HUGE waste of time and money. I hope people read this and find someone else to see.
5.0 Rating
March 18th, 2016
Very Knowledgeable and Dedicated
I'm very happy I did not allow anyone's negative judgement stop me from taking my child to see him. Not only is he highly knowledgeable but he was more than thorough. He Quietly evaluated my child from the moment he called us in. Don't let his serious, focused and honesty be mistaken for rude or not understanding enough. He is very understanding. During my visit there were serious things discussed about family topics. These are difficult to share. My child and I felt comfortable enough to be honest. My child loved his personality. He respected her opinion. I suggest you see the doctor and make your own opinion. If you allow ratings lead your personal opinions. You are not doing what's right for your child.
1.0 Rating
December 2nd, 2014
Concerned parent
I agree with everyone that wrote a review before me and wish I had read it!! Dr. Heilbroner is a nasty, arrogant,p man who doesn't take pride nor interest inhis role as a medical professional. My daughter has been having trouble in school and basically said as long as she's not failing you're in good shape. Every time I opened my mouth to explain something, he reprimanded me. Seriously, this man is not self aware of his actions and shouldn't be a medical professional. But dr. Berlin in that same practice is a gentle, personable Dr. with great listening skills.
1.0 Rating
April 2nd, 2014
Agree with all other reviews
1.0 Rating
December 31st, 2013
Worst ever!
I guess it's time for my review of this man. I cannot call him a doctor. He should not have this distinction. I began taking my son there when he was around 8 years old mostly for aggressive behavior. This was 4 years ago approximately. It was time for medication therapy. I did not have a diagnosis, although I suspected Aspergers and other issues. This man was rude, condescending, spent no time listening to us. I would have to repeat the same things over and over in each and every appointment. He had documented information wrong in the chart. I wasted 1 1/2 years of my son's life with this terrible person. I begged him for a diagnosis but he said that he only treats symptoms, he doesn't diagnose. What kind of professional in this field says that? When I made the decision to leave it was after I had to call 911 a second time on my son for his aggressive behavior. I had already made an appointment with a pediatric psychiatrist. I went for our last appointment and he asked how things had been going since our last appointment and I told him that I had to call 911. And this JERK, without even looking up , said, "Well, other than that, how have things been going?" I said, "OTHER THAN THAT? OTHER THAN THE FACT I HAD TO CALL 911 ON MY 10 YEAR OLD SON?" And he said, "Yes, other than that. how have things been going?" I told him that we would no longer be coming to see him and that we were going to see a Pediatric psychiatrist. He said that he thought that was a good idea and he showed us the door. My son has been with his new doctor for 2 years and was dx'd with Aspergers , ADHD, and Bipolar. I should also mention that he suggested family counseling. This man should not have a license to practice medicine. Stay away!
1.0 Rating
September 3rd, 2013
Barely listens to the parents
I have visited this doctor several times with my son and still have been told nothing is wrong despite knowing that there is. After 4 visits I am taking him elsewhere hopefully to get some answers. I feel that this doctor is arrogant and lacks empathy. If you are a parent looking for answers and confused, he does not seem to have the time or concern to help you find them. Dr. Heilbroner refuses tests stating the negative effects rather then the possible discovery. I am disappointed and feel I have wasted time and money with continuing service with him. I was hopeful that return visits would warrant concern and further services would encourage him to test further, but was sadly disappointed when he continuously disagreed and would find negatives to the such tests. I am trying to help our child and understand that testing has possible negative exposures, but do not want to discover late that there was something I could have done to assist with diagnosing and treating the issue. I am not at all happy with his care or service to our child.
1.0 Rating
September 25th, 2012
Office staff is horrendous
Very difficult to get someone on the phone to make or change an appointment. Once the appointment is finally made, you are bombarded with "reminders" either a recording or human calls you about 3 times before your appt. I told them, yes, I'll be there for the third time! Once there, the office staff asks you inane questions about information you just filled out on their 5 page patient questionnaire. They once lost my phone number!
1.0 Rating
April 3rd, 2012
HE'S AN ARROGANT A****** AND TERRIBLE DOCTOR!
I was starting to feel better and Dr. Heilbroner told me "don't go back to school, don't exercise, don't do anything, it would be a trainwreck". Furthermore, he never listened or let me speak. Never remember who I was or what he was treating me for (concussion-related migraines). After a few visits he said "I can't help you any more" and when we walked out and my father described thoroughly with the use of profanity. Do not take your kids to see this man.
1.0 Rating
January 12th, 2012
VERY BAD EXPERIENCE!!
1.0 Rating
November 29th, 2011
Educated Mom
1.0 Rating
July 11th, 2011
A caring Mother