Rate Now
Share Your Experience
Have you seen Dr. Peter Hersh?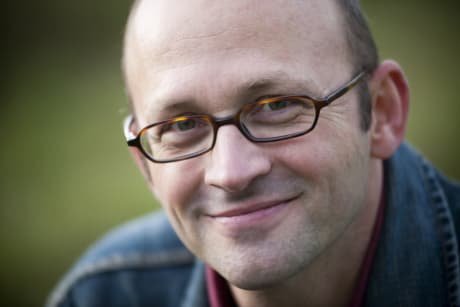 Chronic Dry Eye
Get the facts about chronic dry eye, including the causes, symptoms and doctors who treat this condition.
39 Ratings with 8 Comments
5.0 Rating
September 17th, 2017
Awesome results!
Dr. Hersh performed my LASIK surgery in 2004 - today, in 2017 I still can see the same as the day after my procedure which is perfect! The only time I remember that I ever wore glasses is when I see old pictures. Please please, if you are interested laser vision correction, go see Dr. Hersh. I would not trust my eyes to anyone else!
1.0 Rating
October 2nd, 2015
Bad Bad Bad
My Lasik results were very poor with this doctor. Months after the surgery by Dr. Peter Hersh he said I was seeing find when in fact he left me with a lot of astigmatism and blurry vision. He will never admit he did something wrong. On the outside very nice but on the inside not so much. Honestly stay away from this guy.
1.0 Rating
April 3rd, 2015
Unethical, greedy, and nonacademic
When I asked for more information about his Corneal Collagen Crosslinking studies, I discovered that he charges his study participants outrageous fees just to be enrolled in an academic study. Admittedly, it is not uncommon in studies for participants to incur minor fees for participating, such as transportation fees. But this is a Phase 3 trial (meaning that getting government funding for the study should not be as difficult to secure), and it merely puts Riboflavin in the subject's eye and then exposes him to UV light. And yet he asks for an initial evaluation fee to determine if you even qualify for one of his academic studies, which costs $475. And if you do qualify, the price to participate in his clinical trials is $2600-$4900 per eye. As someone who has participated in various medical academic trials (and is familiar with the politics of clinical trials), I have never seen a researcher who actually charges his own participants to receive a treatment that may not even work. And this is assuming you don't get placed into the placebo group. These are Phase 3 studies, that put riboflavin in your eye and then expose you to UV light. And he will charge you thousands of dollars for it. There is absolutely no excuse for that kind of behavior. After reading his impressive academic background, I was shocked to find that he is turning science and academic research into a massive business for excessive personal gain. He may actually be an excellent doctor but I find his behavior far too abhorrent and greedy to ever merit an office visit.
1.0 Rating
October 11th, 2013
Not a good day for me. . .
Unfortunately my experience with Dr. Hersh was a disappointment. I had Lasik and PRK (not performed by Dr. Hersh) with unsuccessful results. I was told he was the doctor to see to figure out what went wrong. I got the same test, same scans and the same answer. . .I must heal. But it is nine months since the first surgery, and almost two months since the second. Most people have immediate results and I didn't. I really just think I have these doctors stumped and they are just buying time. No follow-up, no call me, just done. But did not hesitate to ask (even before I could get my coat off) how was I going to pay for this? Not a good day for me.
5.0 Rating
August 29th, 2011
Trust your eyes w/this doc!
5.0 Rating
August 18th, 2009
a very good result
Dr. Hersh did prk on me twice on one eye and once on the other. I had a great result. I wonder if I was just lucky or he was excellent at what he does. I think he is just very good at his job! He answered all my e-mails promptly and answered all my questions honestly. Office staff and techs all were very caring.
5.0 Rating
July 26th, 2009
Lasik/Prk
I had lasik surgery done by Dr Hersch back in 2006. He was excellent and very professional. Makes you feel you at ease because he knows what he's doing. Obviously, he's one of the best doctors out there so that made me pay the extra $. Your eyes are not something to mess around with and I thought Dr. Hersch put my best interest at hand. Highly recommended.
4.0 Rating
July 24th, 2017