Rate Now
Share Your Experience
Have you seen Dr. Peter Khamvongsa?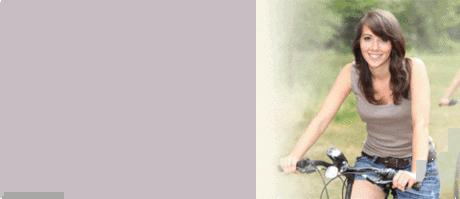 Endometriosis
Get the facts about endometriosis, including symptoms and parts of the body that may be affected.
Quality Rating
Highly Satisfied
53 Ratings with 27 Comments
5.0 Rating
April 12th, 2017
Amazed
I was referred to Dr K for an emergency evaluation. It happened all so quickly that had no choice but to believe in fate. I was blessed and guided the correct way. I went years of visiting various Dr's with no relief. I sat and explained my whole medical history and when I requested for help he did not blink. He gave me all my options with pros and cons. I made my decision and we proceeded with a hysterectomy. Surgery could have not been any smoother. He always demonstrated his reassurance in my decision. The day of my surgery he explained in detail to my family the procedures. His office staff are professional and always demonstrate concern and willingness to assist. I leave Miami knowing that when I come back I have found my Dr for all the years of his practice.
1.0 Rating
September 4th, 2016
He was only interested in doing a c-section, I switched to another doctor.
5.0 Rating
March 11th, 2016
Excellent doctor's experience
5.0 Rating
October 28th, 2014
Thankful Beyond Words
Dr. Khamvongsa successfully delivered our healthy baby boy and has been there for my husband and I since day one. Dr. K made himself available for us at any moment we needed him through instant messages on all those nights that left us with urgent questions. My husband and I had a birth plan and Dr. K did his absolute best to stick to it until I developed a last minute complication causing the necessity for an urgent C-section. In such a scary moment where all we wanted was a healthy baby we were able to rest assured and feel immense confidence in our doctor. Thank you for everything Dr. Khamvongsa.
5.0 Rating
May 8th, 2014
Best doctor I've ever had
I had been to 2 different MD's before him and even though I knew what was wrong they wouldn't listen. Finally I was referred to Dr. Khamvongsa after my OBGYN retired. Best thing to ever happen to me. He is a very caring and concerned doctor. I was very nervous and he completely made me feel at ease. I was able to explain myself and he listened thoroughly. I have recommended him to everyone I know and will continue to do so. I can honestly say I love him.
5.0 Rating
April 3rd, 2014
amazing doctor!
5.0 Rating
March 24th, 2014
Best doctor in town!
Dr. Khamvongsa has been my gynecologist for several years now. Recently, I found out I was pregnant and went to see him immediately. He confirmed my pregnancy but was concerned with it's low implantation. He monitored me closely for one week and it was determined that I had a cervical ectopic pregnancy. It is extremely rare; however, Dr. K never made me feel that I was in any grave danger. He responded immediately to my condition and quickly gathered a surgical team to operate on me. His attention was beyond amazing. He was by my family's side every step of the way. His timely response to me showed that I was not just a patient, I was someone who he really cared about. Dr. Khamvongsa's optimistic and cheerful attitude helped me feel that everything was going to be alright. His is attentive not only in bed-side manner but in the office as well. He has always taken the time to explain issues thoroughly and never made me feel rushed during a visit. I will definitely continue to see him and look forward to a future pregnancy with him and his wonderful team by my side.
5.0 Rating
March 17th, 2014
Great doctor!
5.0 Rating
February 26th, 2014
Hysterectomy
5.0 Rating
February 22nd, 2014
Dr. khamvongsa is the best !
Dr. Khamvongsa is hands down the best OB in Miami. I would highly recommend him to anyone. I first met Dr. Khamvingsa when I found out I was pregnant I had never been to a gynecologist before and I was scared and didn't know what to expect. DR. Khamvongsa was very perfessional and made me feel comfortable. He was there anytime I had a question or concern even if it was the weekend he got back to me almost instantly. He delivered my baby boy and I have to say it was the greatest experience of my life.
5.0 Rating
February 12th, 2014
Yoga Instructor / Administrator
I met Dr.Khamvogsa after dreaded doctor shopping due to an OBGYN related issue I had over 4 years and since then he became my favorite doctor. Dr.Khamvongsa is very professional, he listens and gives detailed explanation. He is one phone call or e-mail away and he is always very prompt getting back to you any questions or issues you may ask him. I recommend him to anyone who needs a good doctor. Making appointment with the office can be tricky and you may end up waiting 40 min to an hour at times but it is worth it!