Rate Now
Share Your Experience
Have you seen Dr. Peter Kinnebrew?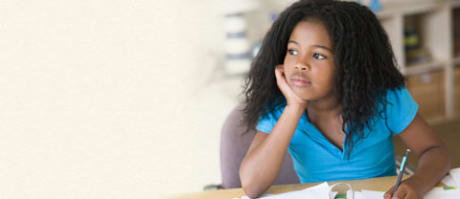 ADHD
Attention Deficit Hyperactivity Disorder (ADHD), including the different types and who gets them.
10 Ratings with 6 Comments
1.0 Rating
November 21st, 2014
Uncomfortable
When I was seven years old, my family had just moved into the area and Dr. Kinnebrew became our pediatrician. In his general checkup, he included an examination of the genital area, which was not something my then five-year-old brother and I, nor our mother who was present, were expecting. Though it's apparently a common practice, not all pediatricians do it, and many of those who do are very careful to do it quickly and may not even have the child completely take off his or her clothes so that it's not traumatizing. Dr. Kinnebrew was the only pediatrician we had who did this type of exam. He had us take off our undies completely and lay on our backs on the table while he looked at and probed the areas. It was extremely uncomfortable for me because at that age, my own father didn't even see me naked anymore and I was starting to take baths totally by myself. No one prepared me or my brother for this new part of our physical checkup-- a grown man we barely knew looking at and touching our privates-- and it is something that I continue to remember negatively at the age of 23. Dr. Kinnebrew also communicated to my mom as if it were her fault that my eczema was so severe. (It was certainly not her fault, and actually turned out to be a result of over-prescription of topical steroids to treat what had once been eczema, which I finally healed from about two or three years ago). Dr. Kinnebrew might be very knowledgeable and have the medical expertise a doctor needs to have, but I really hope he has improved his communication skills over the years because he definitely came across to my mother as rude and arrogant, and I never looked forward to seeing him as I did the other pediatricians I had before and after him growing up. I'm appreciative of the opportunity to finally voice this somewhere.
5.0 Rating
March 11th, 2013
He is the best!!!
I have been taking my kids here for 6 years!! He is so wonderful! So are the nurses. The place is clean and kid friendly. He meet us at the hospital once when my son was having trouble breathing and took great care of him for a whole week. My son never got stuck with a needle not one time! Dr.kinnebrew he said he would only do it if it was necessary. Thanks to dr.kinnebrew my kids have been well taking care of by a wonderful doctor!
5.0 Rating
October 21st, 2010
Caring Doctor Good Service
I have used this doctor for my children's pcp for 10 years and he has provided caring, knowlegeable care. Hazel Green Pediatric's policy on vacinations may give certain parents pause if they wish to follow a nontraditional vacination schedule. This doctor has always explained and involved me in the process of my childrens' care. He has been open to any and all questions I might have (both at the office and calling in) regarding their treatment and care. He is good at stressing the importance of following up on ongoing health problems when they occurr. His office manager is patient when working with insurance difficulties and will work with you as well.
5.0 Rating
December 16th, 2009
Great Caring Dr.
Dr. Kinnebrew always puts the child first. The only people I know that didn't like him were ones that he stepped on their toes when giving them straight facts about the health of their child. For instance parents who smoke around the child or parents that fed the kids junk. His follow ups are great and he spends adequate time with each patient.
2.3 Rating
August 18th, 2009
Nice guys as long as you do what he wants
My Wife and I went to Hazel Green Pediatrics to see if we were going to take our son there. Dr. Kinnebrew was kind enough to show us around and tell us how the practice worked. The facility is clean and seems to be in good order.When we asked Dr. Kinnebrew about delaying some immunizations and holding off on the Hepatitis B (a sexually transmitted disease) till our child was older, he said that He and Dr. Roy had a policy that they would only follow the CDC guidelines for immunizations. When I asked him why he wasn't willing to delay immunizations, he said it would take extra time and that he wasn't willing to do that.I know that the possibility of having a bad reaction to a vaccine is low, only about 5% of kids do. However, this is our first child and I would prefer to only get two immunizations at a time so that if he did happen do have a bad reaction to a vaccine I would know which of a couple it was instead of the 4 to 8 vaccines normally given at an appointment. When I told Dr Kinnebrew this he said that he usually gets asked this about twice a year and that those people must find someone to go to, because they don't come back to him.It sounds to me like Dr Kinnebrew is a great Doctor to go to as long as you long as you don't question him, and do everything his way. So if you don't have an opinion or want to be lead blindly as far as your child goes, go with Dr Kinnebrew, but if you want want a say in the way your child is taken care of find someone else.
2.0 Rating
February 16th, 2015
1.0 Rating
February 7th, 2015
5.0 Rating
July 3rd, 2014