Rate Now
Share Your Experience
Have you seen Dr. Peter Kuzmick?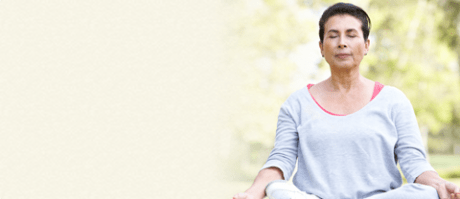 COPD
Get the facts about chronic obstructive pulmonary disease (COPD), including symptoms and complications.
Quality Rating
Highly Satisfied
20 Ratings with 11 Comments
5.0 Rating
February 16th, 2017
Best Doctor in New Jersey!
5.0 Rating
August 12th, 2016
you might wait to see him but it is well worth the wait , great bedside manner - great old fashioned yet modern Doctor who spends time and listens to his patients.
5.0 Rating
May 1st, 2015
excellent
Dr K is incredibly thorough and takes his time and truly cares. He knows his stuff and if he doesn't he will go out of his way to learn it. The waiting time maybe a little long, but it is because he is spending quality time with you as a patient.
3.7 Rating
December 16th, 2014
Doctor was very though , Called me back for follow up several times......interested in my condition !!
5.0 Rating
November 1st, 2014
Excellent and caring doctor/
I switched and made Dr Kuzmick my primary doctor about six years ago. He has a great personality and knows medicine quite well. He will answer any question you have,and will not rush you. He is also very compassionate. I would recommend him highly.
1.0 Rating
September 26th, 2013
Disappointed
I've been a patient of Dr. Kuzmick for a few years now, but I'm switching to a new primary physician for the following reasons. 1) Excessive Wait Times: I regularly sit for over an hour past my scheduled appointment time for a simple prescription refill. The staff also has a poor scheduling system, and I have been passed over several times on the sign-in sheet. Very unorganized. 2) Mistakes With Writing Scripts: Several times (more than 5) Dr. Kuzmick made mistakes with my scripts. Examples: Wrong dosage (several times), Failure to call in scripts when said he would, Failure to write scripts entirely when requested. In addition, correcting a forgotten or miswritten script is handled poorly and often takes several phone calls and trips to the office. On one occasion, the very same error I was attempting to correct was made again on the replacement script. 3) Rushing: Where I am aware of his spending excessive time with other patients (causing appointment delays) he rushes me out of the office every time. Often times resulting in errors in his scripts. I have a feeling he rushes me because I bring some of these concerns to his attention when I visit. 4) Office Staff: The office staff is rude and incompetent. On the rare occasion you get a live person to answer the main phone line, they are condescending, scattered, unprofessional, and forgetful. Often times in my attempts to correct errors in my prescriptions, the staff has lead me around in circles and made the process cumbersome and time consuming, and sometimes forgotten about entirely. Dr. Kuzmick is a capable doctor with a great sense of humor. However, when dealing with one's health care, I feel an organized, consistent, and professional clinic is preferrable to a buddy that makes jokes. Soup to nuts this clinic has disappointed me and let me down consistently. Just sit in the waiting room and ask anyone else about these issues for proof. Time for me to move on. Sorry Dr. Kuzmick, but I feel with healthcare costs these days, people deserve a fair assessment.
5.0 Rating
October 25th, 2012
Great Doctor, some unfriendly staff
I have been going to Dr. Kuzmick as long as I have lived in NJ. He is very friendly and takes time with each patient. While this can result in longer than usual wait times, if it's because he's spending time with his patients, I can't fault him for that. I have, however, has less than positive interactions with some of the front desk staff. When a patient has genuine health care concerns, it is not ok to respond by being condescending and/or brushing them off.
5.0 Rating
October 15th, 2011
He's the best
5.0 Rating
April 22nd, 2011
Truly cares about his patients
I have been a patient of Dr. Kuzmick's for many years. His kindness and generosity exemplify everything I imagined a doctor to be. While he may leave you waiting a bit longer than the others, it is only because he actually TAKES THE TIME to listen to his patients problems. He's quite funny, too. Very intelligent; he has saved my life twice over the past 15 years. Ask anybody around the neighborhood who he is and they'll respond with nothing but great things about him.
5.0 Rating
March 14th, 2011
Excellent, knowledgeable, thorough
5.0 Rating
October 6th, 2009
Excellent Services
I have been a patient of Dr Kuzmick and Sea Girt Medical Associates for aprox ten years. Dr.Kuzmick is an excellent GP.His General Exam in complete and exceeds the usual quick yearly Physical. He tested me for Thyroid problems in routine exam, and found out I had a minor issue, that was neglected in other past exams. He was proactive in my treatment and also followed up when I had a Mammo that required I see a Breast Specialist. His Office provided me with an excellent Breast Cancer Specialist. Thankfully all was Ok, but, his Office called to make sure I followed up with the appointment and Biopsy results. He is my GP for as long as he is in practice. I highly recommend Dr.Kuzmick and Sea Girt Associates.