Rate Now
Share Your Experience
Have you seen Dr. Peter Nakaji?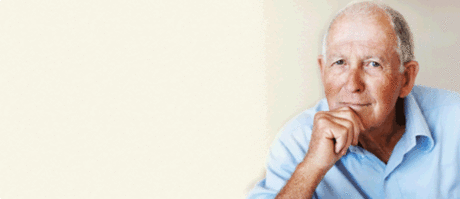 Parkinson's Disease
Get the facts about Parkinson's disease, including symptoms and how the disease progresses over time.
Quality Rating
Highly Satisfied
68 Ratings with 27 Comments
5.0 Rating
April 24th, 2015
Great brain surgeon
5.0 Rating
January 26th, 2015
Thank You
THANK YOU! THANK YOU! THANK YOU! It started rather slow at first, with an occasional twitch of and around my left eye, which I attributed to stress from the recent death of in my family. As time progressed the twitch became more frequent and began moving down my face toward my mouth. After six months, the annoying twitch was constant and my search for relief was well underway. My husband and I began a diligent search for a cure. For two years we tried every type of remedy and promised cure. I changed pillows, took holistic remedies, tried acupuncture, electric acupuncture, acupressure, chiropractors' and Botox, with no sustainable improvement. The twitch just got worse and every moment of every day I was aware of the twitch. Sleep was only possible with Tylenol PM. The entire quality of my life was affected and after four years I had pretty much given up any hope of life without a twitch. That's when my husband read about Dr. Peter Nakaji and his Minimally-invasive surgical procedure. At this point I was obviously very skeptical and held out little hope, plus just the word "surgery" was not something I was interested in even talking about. With some convincing from my husband to keep my opinions open, we contacted Dr. Nakaji's office and asked for a consultation. Dr. Nakaji called my home personally, to discuss my symptoms. The rest is history, I'm now 100% twitch free, yes 100%...it is gone. I knew from the very first conversation with Dr. Nakaji I had the right surgeon for this procedure. I was both surprised and comforted by his sincere kindness, sense of humor and 100% dedicated to my care. I am so happy I had the surgery and I'm now past the recovery period. I have my life back without a twitch. If your reading this it is because you or someone you know has Hemifacial Spasms. PLEASE do not wait, talk to Dr. Nakaji and see if he can help you. You to may soon be saying THANK YOU! THANK YOU! THANK YOU!
5.0 Rating
November 22nd, 2014
Dr. Nakaji is absolutely fantastic! My family and I chose Barrow because of their level of expertise treating AVM's. I saw multiple surgeons there, but was primarily followed by Dr. Nakaji. He is knowledgeable, kind, caring, and answered all of my questions. I would highly recommend him and credit him and the staff of Barrow with saving my life.
5.0 Rating
October 16th, 2014
Dr. Nakaji was able to restore my vision.
By the time I was finally referred to Dr. Nakaji by the eye clinic at the V A hospital. I was blind. I was experiencing pressure on the optic nerves in both eyes. Dr. Nakaji had me admitted as an emergency. He performed surgery restoring my eyesight. Yes I would go back to Dr. Nakaji. Or refer my family to him.
5.0 Rating
October 9th, 2014
Amazing
5.0 Rating
April 9th, 2014
Changed my life
Dr Nakaji changed my life. I was misdiagnosed by a prior doctor with Dementia. Within 5 minutes of meeting me, dr Nakaji was able to identify that i most likely had NPH, not dementia. People with NPH show symptoms similar to dementia, HOWEVER, it is reversible with a shunt procedure (to varying degrees). He had me meet with all the right doctors, and his initial assumption was right. Since i have had to the shunt put in, i am a fully functioning adult with a high quality of life with limited signs of the "dementia" symptoms signs i had before.
5.0 Rating
April 9th, 2014
Amazing
Dr. Nakaji is the most caring and compassionate doctor. He takes extra time to explain the procedures and if you don't understand it, he explains again. He is just wonderful. A true lifesaver.
1.0 Rating
March 26th, 2014
Disappointed
Waited forever in room. Was dismissive when I asked questions. Did my surgery and aftercare. Spent 10 minutes, not very informative. If I had to go it again, would have him send my records elsewhere!!
1.0 Rating
December 30th, 2013
Not as expected
1.0 Rating
August 20th, 2013
Did not like
5.0 Rating
July 5th, 2013
He was Excellent
He clipped fusiform aneurysm. I thought I was going to die. He had sense of humor, his confidence helped me feel confident that all be okay. He was by far an excellent surgeon and his bedside manner I could have not done with out it. I needed his sense of humor to get through. He was realistic about surgery, yet positive. I had some horrid experiences with Doctors before this, so he was a a shining star in my world when I needed it the most.