Rate Now
Share Your Experience
Have you seen Dr. Peter Shedden?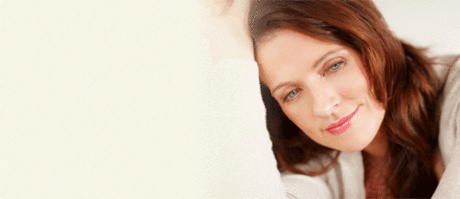 Epilepsy
Get the facts about epilepsy, including the different types, symptoms and causes of the condition.
35 Ratings with 15 Comments
5.0 Rating
September 19th, 2017
Delighted
After reading the reviews...most bad...I was skeptical as to whether I wanted to visit Dr. Shedden...however, my Internal Medicine doctor wanted a second opinion and he is the doctor he wanted me to see... A truly delightful man...full of character, professional, informative, smart and absolutely the very opposite of what I had read...I had a good visit and will see him again in a year. My takeaway...maybe you have the problem if you have a problem with this doctor...he was an absolute delight!!
5.0 Rating
October 31st, 2016
success by operation by Dr. Peter M Shedden, MD
1.0 Rating
September 13th, 2016
Not a care provider
5.0 Rating
January 28th, 2014
Simply a great man
Dr Sheddon performed a brain surgery on my wife and followed this with gamma knife surgery on an optical nerve. His skills, bedside manners and his follow up have been exemplary. After a football accident and a visit to ER for my son I had Dr Sheddon do a review of the MRI slides. He found a complete misdiagnosis from the ER and identified a genetic c spine disorder which would likely have ended in paralysis if my son had continued to play.
1.0 Rating
March 18th, 2013
There are other better doctors in the area
Staff is curt and acts put out that you show up for your appointment. Once we finally got to see Dr. Shedden it was fine (although we felt like he kind of shuffled us out of there quickly), but the rude staff combined with the long wait wasn't a great first impression. He recommended cervical surgery for my father, but for some reason we left feeling uncomfortable with his diagnosis. We went to another neurosurgeon and decided to go with his recommendation instead (we spoke to a few nurses that recommended us to him).
3.7 Rating
July 9th, 2012
Wait tim
Have waited up to three hours to get in to see Dr. Shedden on more than one occassion.
1.0 Rating
May 31st, 2012
Dr. Shedden's bizarre outburst.
I went with my father to see Dr. Shedden. We waited for over 2 hours. The front staff was curt at best.When the PA finally came into our patient room, we mention the wait. She became very defensive, stating that Dr. Shedden had been in surgery since 6 a.m. This is understandable. However, it would have been appreciated if someone had let us know that the Dr. was running late.Eventually we spoke with Dr. Shedden. It was truly bizarre. My father remained calm as he mentioned the wait and the inconvenience, but Dr. Shedden became angry and aggressive. He was extremely rude to both my father and I, before he told us to get out of his office.Obviously, we didn't reschedule the appointment.
5.0 Rating
July 26th, 2011
A new outlook on life
Dr. Peter Shedden performed lumbar surgery on me about 5 years ago. prior to the surgery I was unable to walk for more that 20 minutes before I felt as if my legs were going out from under me. My family doctor did an MRI scan on me and recommeded that I see Dr. Peter Shedden. I went to his office and was scheduled for surgery within 1 weeks time. I am now able to walk a great distance and I can enjoy my new life with my children, grandchildren and great grandchildren. I am able to take family vacations to Disney Land and I can walk with my family and enjoy the enthusiasm they share. Thank you so much for giving me back a more productive life. I will be forever greatful.
5.0 Rating
October 25th, 2010
best of the best
5.0 Rating
July 12th, 2010
Thank God for Dr. Shedden
1.0 Rating
January 24th, 2010
I once considered him the best!