Rate Now
Share Your Experience
Have you seen Dr. Peter Vitulli Jr?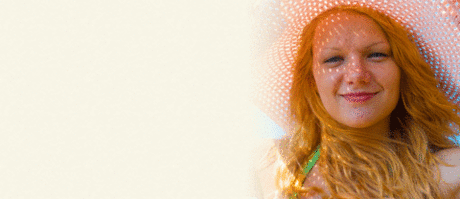 Skin Cancer
Get the facts about skin cancer, including the different types and symptoms.
50 Ratings with 22 Comments
5.0 Rating
August 23rd, 2017
Great office!
1.0 Rating
August 15th, 2017
I made an appointment as I had not been to a derm. in several years. During the appointment I began to ask questions about several areas on my skin. He told me that I was only there for a "skin check" and that if I had any questions, I would need to make an additional appointment. I was not event told not to wear make up or nail polish for the appointment, so he snapped at me for doing that. He also left the room wile I was undressed and not covered, exposing me to two people on the other side.
1.0 Rating
June 14th, 2016
5.0 Rating
October 30th, 2015
Thankful!
5.0 Rating
August 22nd, 2015
Dermatology Professional
5.0 Rating
August 15th, 2015
Tricky skin cancer
I went to Dr. Vitulli's office on account of finger lesions that seemed harmless enough. Upon carefully inspecting them, he decided to have a couple biopsies to be on the safe side. The results came in positive for cancer (meaning that I had cancerous tissue), and he subsequently removed the diseased tissue using the Mohs technique. He scheduled the surgery ASAP, but took his time to do it right when operating. He has his own Mohs laboratory, which has many advantages. His choosing Mohs surgery surely not only spared unnecessary loss of tissue, but more importantly helped insure that finger functionality stayed intact. From start to finish, I was thoroughly impressed with the way he and his team treated me as a patient and person. He has the right amount of aides and assistants, and each that I had the pleasure to deal with is friendly, well-informed, and glad to help. It is a real pleasure when the doctor is as punctual as the patient is, and his and his team's regard for my time was well appreciated. I also like the way that I was treated as a worthy person, and not "just another patient." His office staff members took care of all insurance matters quite efficiently. I am quite happy to be a patient of Dr. Vitulli and his competent team members.
1.0 Rating
March 15th, 2014
Mom
This guy is terrible! He examined me, cut off what he said looked bad. It was horrible. My stomach never healed right. Stitches were popping out from my skin. He had to cut me again to get those out. Offered me a revision as the scarring was so bad. Went back. Got revision. He cut me even deeper for no reason. I was billed from my insurance. Same thing happened. Infection! Puss coming out of my stomach as the internal stitches tried to get out. I will NEVER go back. He's a hack!
1.0 Rating
August 23rd, 2013
unfriendly
1.0 Rating
August 18th, 2013
Impersonal and lack of drug prescription knowledge
Dr. Vituli prescribed me a medication that he is not supposed to prescribe to a woman planning to get pregnanat. I am a Ph.D scientist and I am very aware that the drug he prescribed causes birth defects in the child. He knew I was trying to conceive, because he asked me about it. Also my friend has been getting rashes on his body, and Dr. Vitulli just prescribed a black box warning drug (potenetial to cause skin cancer) with out even suggesting that the rashes are allergic rash. Turns out my friend visited another Dr, who suggested he take an allergy test, and it turned out to be an allergic rash and not eczema which Dr. Vitulli stated. Black box warning drugs should be only prescribed in last resort situations and not just for a small rash. He is also very impersonal and just wants the patient out of his office asap.
5.0 Rating
May 21st, 2013
certified yoga instrutor
Dr. Peter Vitulli was recommended to me by a friend. Dr. Vitulli did a very thorough examination and discovered that I had two serious melanomas. He immediately scheduled me for treatment and removal of the skin cancers. His attention to my condition and his treatment saved my life. I will be going for office follow up visits every three months. I highly recommend him.
5.0 Rating
April 23rd, 2012
Dr. Peter Vitulli is the most professional, compassionate and enthusiastic doctor I have ever encountered. He goes beyond what is expected. His staff in exceptional and follows his example of truly caring for his patients.He took care of a wound which did not heal even though another doctor did the surgery. He was ethical and never commented about the after treatment by the person who did my surgery. He just cared about the cure.