Rate Now
Share Your Experience
Have you seen Dr. Peter Warinner?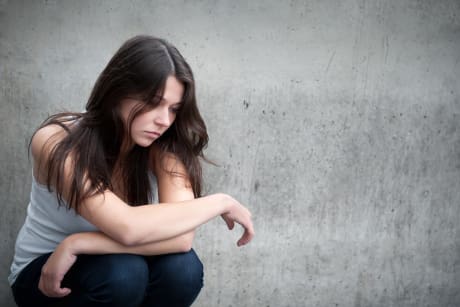 Depression
Get the facts about depression, including the symptoms of the condition and related conditions.
34 Ratings with 12 Comments
5.0 Rating
March 31st, 2015
5.0 Rating
June 5th, 2014
Heidi
I generally don't post on these sites, but after reading some of the negative reviews on here I felt obligated. I was very happy with Dr. Warinner. I thought he was a very competent, thorough, and experienced doctor, with an excellent bed side manner. He had a very laid back and calm demeanor, listened attentively and was very patient. I had several tests run, including EMG and nerve conduction study. I heard horrible things about these tests, and Dr. Warinner performed them quickly, and painlessly. I have been very happy with the care I've received from this office.
5.0 Rating
June 26th, 2013
I'm confused by some of the reactions of some of the previous posts. Dr. Warriner was nothing but polite, professional and aggressive in getting to the bottom of what my husband has for symptoms. He followed up promptly when any concerns were put forth. He is very thorough in is examinations and testing. He looks you in the eye and tells you like it is. I would highly recommend him to anyone.
5.0 Rating
December 28th, 2011
We believe this doctor saved my father's life in August. He steered the various medical providers in the correct direction. From emergency MRI to emergency room to Boston transfer (to the best suited hospital to meet his needs). He gave as much time as was needed to explain all that was necessary and answer questions thoroughly. His follow up analysis and care were beyond expectations. The improvements in my dad's health have been remarkable so far. Our family owes him a good deal.
1.0 Rating
July 24th, 2011
NG
5.0 Rating
July 21st, 2011
I went to see Dr. Warinner in May of 2008 with numbness in my face and body and severe migraine headaches. I got an appointment right away and my wait time at the office was less than 5 minutes. Dr. Warinner displayed empathy and listened to what I had to say. He ran a few tests and had a diagnosis within two weeks. I consider Dr. Warinner to be a hero - he knew exactly what we needed to do to fix my issues. Today I am a new person and it's all thanks to him.
1.0 Rating
May 20th, 2011
After many other neuro consultations I brought extensive documentation w/prior Dr's comments, diagnosis, tests, MRI's & treatments. All that was immediately brushed off with the comment "I don't care about any of that". When I tried to refer to my notes to explain sequence of symptoms I was constantly interupted so that I wasn't able to adequately explain all that had happened. I was hoping to get another opinion on my MRI's but he only focused on my migraines which are just a small subset of symptoms. I found him arrogant with little regard for my input and dismissive of my questions. The 2nd (and last) visit was a prescription for migraine medication, which resulted in rapid heartbeat. When I called concerned about that he told me "well don't take it then". I did not get anything out of the 2 visits with him and would not recommend him to others.
5.0 Rating
March 17th, 2011
The best Doctors....Dr. Peter Warinner, MD.
Dr. Peter Warinner iss courteous and kind. The tests took 6 months but pinpointed the facts leading to an accurate Adult onset M.D. I was even prompted 2 months prior to my diagnosis with the hint that I had LGMD. I am in great hands with honest and sweet doctors. I honor and trust that I am in Great hands.
1.0 Rating
September 13th, 2010
1.0 Rating
April 27th, 2010
1.0 Rating
January 5th, 2010
Cold as ice.Talks condescendingly to patients.Acts like he doing you such a huge favor just talking to you inferior species,yet can't treat or cure anything.And this fact doesn't seem to bother him in the least.He writes weird fiction novels on the side and is only doing neurology as a hobby.And it shows.Just genuflect and kiss his ring when you enter his office.And remember it's all about him.
1.0 Rating
November 24th, 2009
Nearby Doctors

Dr. Peter Warinner is similar to the following 3 Doctors near Wellesley Hills, MA.