Rate Now
Share Your Experience
Have you seen Dr. Peyman Nazmi?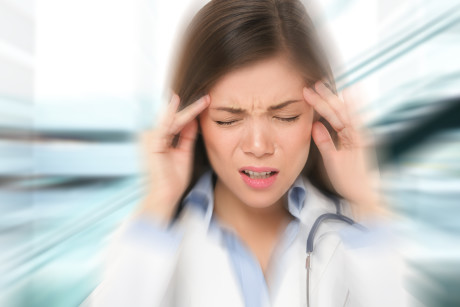 Migraine
Get the facts about migraine headaches, including the different types of migraine and migraine triggers.
22 Ratings with 7 Comments
5.0 Rating
August 31st, 2015
Amazing Staff and Doctor
My wife and I have never experienced such a helpful staff. When a complication with my referral came up, they diligently worked to get it fixed while we were there, and did everything they could to make sure both of us were comfortable. They really went above and beyond to do their jobs.
Doctor's Response
Thank you so much for your kind review! We take pride in our staffs' efforts in patient care. We appreciate the feedback and look forward to seeing you at your next visit!
1.0 Rating
August 11th, 2015
Awful experience
He was fairly rude and my wife thought so as well. Spine injections were immensely painful. Was later dropped for failing a drug test but would not tell me what I tested positive for (I shouldn't have failed) via phone and would have to make an appt (copay and insurance billing) to talk to him. Unreal. Don't see him.
Doctor's Response
We are very sorry that you had a negative experience with our practice. Unfortunately we do not discuss urine toxicology over the phone due to practice policy. We would prefer to discuss these results in person. We would like to talk to you more and see how we might better your experience in the future. Please feel free to contact us by phone or email at rsipfeedback@gmail.com. We would love to hear from you!
SHOW
1.0 Rating
February 2nd, 2015
Don't Bother!
I was referred to Nazmi because my ortho office no longer had an "in-house" injection doctor. I have had many injections over the years by several different doctors and NONE ever hurt like this one. Not only did Nazmi have no bedside manner, but he had no clue what he was doing when it came to my injection. I had to wait for over an hour and a half just to see him and then another half an hour for the procedure. REDICULOUS!
Doctor's Response
We are very sorry that you had a negative experience during your procedure. Unfortunately when you receive oral sedation there is usually a waiting period to insure that the medication has taken effect. We apologize that you had a longer wait time than expected but we would like to talk to you about how we might improve your visits in the future. Please contact our office by phone or email at rsipfeedback@gmail.com. We hope to hear from you soon!
SHOW
5.0 Rating
January 6th, 2015
1.0 Rating
February 8th, 2014
Rude and uncaring
I absolutely agree with the prior comments. He was arrogant and anti social. He didn't even give me a chance to speak as he seemed to know what was wrong with me with out even an examination and I was not important enough to even give details of my situation. Don't waste your time and money seeing this "doctor". He will not help you!
1.0 Rating
March 12th, 2012
long time client no more
I was a long time patient. First saw this dr when he still practiced out of southside regional,in ptsbg va. I agree with other perrson.don't waste yourhim.his office staff is nasty and very un professional.just the tip of the iceberg,but here goes:at one time they sent their pts to lab corps for illiced drug testing.5 peoples results didn't come back from lab corps.evev tho the people swore that had gone for their drug test,dr nazmi insisted they had not gone,and were trying to hide illicet drug use from him. He dropped these folks,and they were juust out of luck for their medication and a dr.several months later,lab corps admitted that THEY had found the peoples forms jammed under something.He didn't so much as apologize to any of the folks,because,to quote his R.N."oh well,nothing we can do about it now". I left him for several reasons,including:nasty staff,every other month or so he would get rid of the R.N. you saw that actually wrote your precriptions,and you would have to start all over again,and the biggest reason...he got nutty about summoning you to the office for pill count.you were given a two hr notice.if you failed to report,or if you were so much as one pill too many or too few,he got rid of you. My meds were always dead on the money.I went to him for relief of pain,not to get high.I had broken my neck,and left in lots of pain.after complaining about him to my family dr,the family dr told me that he had heard my type of complaints from other patientts who saw both doctors.my family dr. suggested I leave nazmi,and allow the family dr to treat my pain.he didn't have to tell me twice! I am under much less stress,as I am not forever wondering if I am going to be dropped for some false reason!
4.0 Rating
May 16th, 2017
4.0 Rating
May 16th, 2017
5.0 Rating
April 18th, 2017
5.0 Rating
February 26th, 2017
5.0 Rating
January 6th, 2017