Rate Now
Share Your Experience
Have you seen Dr. Peyman Pakzaban?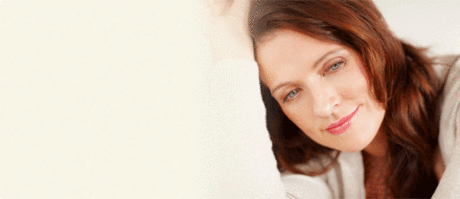 Epilepsy
Get the facts about epilepsy, including the different types, symptoms and causes of the condition.
Quality Rating
Highly Satisfied
104 Ratings with 38 Comments
5.0 Rating
July 28th, 2017
I can walk , painfree
5.0 Rating
September 1st, 2016
I have nothing but good things to say about this surgeon. I highly recommend him.
4.0 Rating
May 17th, 2016
5.0 Rating
April 13th, 2016
5.0 Rating
March 31st, 2016
Painless life
5.0 Rating
January 23rd, 2016
5.0 Rating
January 13th, 2016
Dr. Pakzaban did my husband's spinal fusion and he and his surgical staff are excellent. Very friendly, efficient, and professional. He was also very informative pre and post surgery. My husband speaks very highly of him. Even as I waited for the surgery, the entire staff was so warm and welcoming. I really felt like he was in great hands.
5.0 Rating
October 27th, 2015
A very skilled surgeon who has empathy
Dr. Pakzaban performed surgery on my husbands spine in 2008. It was not long after that my husband was able to work. We had a consultation with him, for which there was no copay and had the diagnostics done. Today we went to see him with the results and he is performing surgery tomorrow. He never says this will work, or gives false hope. But when he says he can do something, although he never says this will work. He will not do a procedure without being very confident. I could not ask for a better surgeon in his area of practice and as I stated, he is also very empathetic. Which is a skill not all very skilled surgeons have. He also recognizes the caregiver as well as the patient.
5.0 Rating
June 9th, 2015
5.0 Rating
March 26th, 2015
Didn't think I 'd ever hold a fishing rod again!!
A previous doctor misdiagnosed my MRI and prescribed PT and pain management. Dr. P took one look at that same MRI and sat me down and showed me what was happening with my spine and how it was causing the pain and discomfort I was experiencing. He explained my options but recommended that I have surgery. I admit that I was somewhat apprehensive at first but he and his staff made me feel at ease and 10 days after my first visit he performed the surgery. Within a matter of just a few hours the pain that I had been experiencing was nearly gone. It's only been 3 days now since my surgery and I can tell you that I haven't felt this good in close to a year. Thanks to Dr. P and his staff I can get back to fishing this summer.
5.0 Rating
February 13th, 2015
Wife of patient
5.0 Rating
September 22nd, 2014
After experiencing severe pain in my lower back and down the front of my left leg, (which put me in bed for 4 days straight), Dr. Metz's Office in Deer Park recommended Dr. Pakzaban to me. I initiated an appointment and was able to see him within a week. Dr. Pakzaban went over my MRI results with me and explained that I had a herniated disc at L2-3 and told me that I would need surgery. Since for 2 weeks, I had not been able to stand up straight due to the severe pain, I quickly agreed to have surgery the following Thursday. It's my opinion that spinal surgery is very serious so I was very apprehensive but didn't see any other option. When I went to St. Luke's Patient's Hospital, I came into contact with many nurses. Without me asking, every single nurse that I had contact with told me that he is the best Neurosurgeon in the Houston area, which put me at ease by the time I got to the operating room. Dr. Pakzaban performed my surgery on a Thursday, I was free from my disc pain immediately after surgery, the pain from my incision was gone by Sunday, and I was back at work the following Wednesday. Besides being professional and extremely competent, Dr. Pakzaban is the most impressive Dr. and surgeon that I have ever dealt with. Hopefully, I will not have any more disc problems but if I do, Dr. Pakzaban will absolutely be the only surgeon operating on me because today my back feels exactly the same as it did before I developed my herniated disc and that's due to Dr. Pakzaban's Brilliancy.