Rate Now
Share Your Experience
Have you seen Dr. Philip Fisher?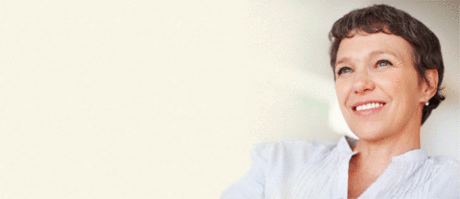 Fibromyalgia
Get the facts about fibromyalgia, including the symptoms and conditions that may be related to it.
25 Ratings with 12 Comments
4.0 Rating
December 21st, 2015
5.0 Rating
November 8th, 2011
BS from obvious drug seekers
Curious how the people who dislike Dr Fisher are the ones who throw around sayings like perks.. oxyies.. Its obvious the drug seekers don't like him. That is a good thing. He was able to help me tremendously with a combination of therapies. I never learned the term oxyies during my recovery. Drug seekers always complain about the docs who don't provide them pills upon their demands.
3.7 Rating
August 30th, 2011
I think this is a Good Doc. he has helped me, I still have pain but, it has helped me about 60%, they need to speed up the time it takes them to get back to you after other test at other places, thatscan getway to long, and what people are saying about him is about 90% there own falt, he does not make you take your meds, he gives you the best meds to help with your pain, if you take to much like anything els there is no one to blame but your self, the Doc. does not have a problem the people do
5.0 Rating
August 25th, 2011
My Experience
Dr. Fisher has been able to do what I did not believe to be doable at all. I was in a very bad automobile accident that shattered my hip, knee and foot as well as left me with six ruptured discs in my back. With the help of this doctor, I am able to go to work every day. I should not be walking at all much less working sixty to seventy hours a week.
5.0 Rating
August 10th, 2011
Dr. Thomas K. McKnight
Dr. Fisher saved my life when another doctor in Virginia improperly completed an epidural procedure leaving me with an eight-day migraine headache. I could not walk or function and missed several days of work as a college professor. The doctor who gave me the first procedure called once, asking only if I were going to sue. My wife called Dr. Fisher whom she had met at a physician workshop on chronic pain management. Dr. Fisher took me as a patient that day and administered proper meds and fluids to stop the headache. This gave my body time to rehydrate my brain and spinal column, thus alleviating the pain. I have been a patient now for eight years and will always be thankful for Dr. Fisher's expertise. Within one month of meeting Dr. Fisher, I referred three other patients whom he also successfully treated. He is a gifted healer and one of the few true physicians I have ever met.
1.0 Rating
May 27th, 2011
his Doctor is a theif ,He writes perscriptions in other peoples names and takes the meds himself
this doctor is the worst doctor I have ever been too. He writes persctiptions in my name and I never got the medicine he claimed he wrote. Where is my OXYES DOC? 30 MG I NEVER SEEN THEM YET THEY ARE ON MY RECORDS, WHERES THE MEDICINE YOU SAID YOU WROTE FOR ME DOC? I NEVER GOT TO GET ANY RELIEF ON THE PERKS YOU GIVE ME AND THEN WRIT A SCRIPT FOR OXYS 2 DAYS LATER! WHERES MY OXY'S YOU SAID YOU GAVE ME DOC?
5.0 Rating
January 12th, 2011
A caring doctor with a sense of humor
In 1999 I was a car accident. The pain from my injuries nearly crippled me. My primary care doctor referred me to several different type of doctors, who ran several different test treatments and tried many different medications, before I was referred to this clinic. No longer am I overmedicated while being subjected to endless tests and experimental treatments while the doctor ignores my pleas for help. The thing I love the most about Dr. Fisher and his staff is that they listen. They brighen my spirits and ease my mind about a new treatments with humor while being very professional and caring at the same time.
5.0 Rating
December 17th, 2010
A pain doctor who really cares about your pain....
5.0 Rating
December 16th, 2010
He is a good doctor
3.7 Rating
December 12th, 2010
Dr. Fisher's manner is a dying, and sad but true part of the medical world today
1.0 Rating
January 16th, 2010
Licensed drug dealer
Nearby Doctors

Dr. Philip Fisher is similar to the following 3 Doctors near Barboursville, WV.