Rate Now
Share Your Experience
Have you seen Dr. Philip Hodge?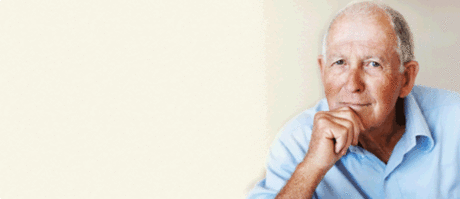 Parkinson's Disease
Get the facts about Parkinson's disease, including symptoms and how the disease progresses over time.
36 Ratings with 15 Comments
1.0 Rating
June 27th, 2017
This doctor has I straight attuide
5.0 Rating
February 27th, 2017
1.0 Rating
February 15th, 2016
Run Run Run!!!!!!!!!
If ou are every referred to dr. Hodge!!! Run Un Run!!!! Especially if you are workers comp! He is prejudice to this issue and takes it personal! He is a liar who works with the companies!!! He will lie lie and lie without even blinking! He us arrogance and a nasty liar! His nurses will just sit watch and pretends it never happens!!!! Do NOT care about the patients! And will refer to workers comp as those people! Never will look that way again!
5.0 Rating
February 4th, 2016
I could not have asked for better service and care from Dr. Hodge. I was referred to him for repair of a herniated disc that had been causing debilitating pain for weeks. He rearranged in his office schedule, then his surgical schedule to accommodate me and relieve my pain as quickly as possilbe. He was never in a hurry with me, and patiently answered all my questions. I would highly recommend Dr. Hodge.
1.0 Rating
August 25th, 2015
Glioblastoma
5.0 Rating
July 10th, 2015
teacher
I have read other reviews about Dr. Hodge. I completely disagree with any negative thing ever said or written about this man. He is awesome and he is extremely personable and intelligent. I had surgery and my entire family thinks he is the best. I was in unbearable pain and he made me have relief. He has told me I have a horrible back and will have to have more surgery as time goes on but he is tops in my book. I love him as if he was my son.
5.0 Rating
March 12th, 2015
1.0 Rating
February 13th, 2015
THE BIGGEST EGOTISTICAL UNPROFESSIONAL DOCTOR
Dr.Hodge THE BIGGEST EGOSTISTICAL UNPROFESSIONAL DOCTOR... I BELIEVE THIS DOCTOR SHOULD BE INVESTIGATED AND REMOVED FROM THE MEDICAL FIELD.... As soon as Hodge walked in the door he was more worried about his bow tie being strait & the wrinkles in his pants then looking me in my eyes & shaking my hand. Then he proceeds 2 ask me why was I there. Well as I started 2 explain, immediately you could tell he wasn't interested in anything I was saying. Because he had 2 take his glasses off & clean them & he was smoothing out his jacket, he was looking around the room never made eye contact and never asked me any questions about what I was saying and how long these systems have been going on & how long they lasted for. After this Hodge check my vision & he was more concerned about it until I told him I had Lasik eye surgery. After that he check my reflexes and he said my reflexes in my right leg was abnormal & asked did I have any problems with my balance. Once again he wasn't concerned on what I had to say with my neck and my headaches. All he said was my herniated disc C5,C6 & C7 didn't need any attention & that I had a SYRINX behind C6. Hodge has referred me to have a MRI contrast done to rule out a tumor. Hodge never explained anything to me. He also said this isn't work related after Dr.Kocol has done stated it was. After doing further research on SYRINX on my on. There are 2 kinds, 1st kind is that you are born. THE 2nd KIND OF SYRINX HAPPENS AFTER AN INJURY, ACCIDENT OR TRAUMA 2 YOUR NECK OR SPINE. AND IT WILL BE PRESENT BEHIND THE INJURED AREA. WHICH IN MY CASE IT IS BEHIND C6. THIS INFORMATION COMES FROM THE NATIONAL INSTITUTE OF NEUROLOGICAL DISORDERS & STROKE. A GOVERNMENT WEBSITE.........
1.0 Rating
October 17th, 2014
Absolutely Awful
I was referred to this doctor from my primary. He did surgery on me for a herniated disc. His team and the overall experience was terrible because while I was at Greenville Memorial, I was treated like a prisoner by the nurses, they were forcing these sickening painkillers down my throat and giving me really bad attitudes. Dr. Hodge NEVER came to check on me, and while I was at home recovering BY MYSELF, no one from that office even bothered to call. I had a follow up appointment 2 weeks later and didn't go because I don't trust him, why? because I sit here with stitches in my back and the sciatica is still there. NOW, I have burning in my legs and feet and wake up in the middle of the night with it. OH HEY DR. HODGE? THANKS FOR NOTHING!!!! and now your 80K richer..... I WILL be posting bad reviews on every site I can to tell everyone!!!!
1.0 Rating
March 25th, 2014
Stay Away From This Guy, he just out for a pay check
5.0 Rating
April 9th, 2013
Dr. Hodge and staff
The most memorable experience for me is that Dr. Hodge and his nurse were very supportive and caring. His nurse was awesome and always seemed genuine and truly cared for her patients and like her job. Dr. Hodge spent time with me and was an excellent surgeon. I am so pleased that I chose him for my surgeon. He listened to my issues and he has tried his best to address my spinal problems and to get me relief.
1.0 Rating
July 10th, 2011
sucks
i was sent to Dr Hodge for a workman comp.claim he spent about 4 minutes with me recommended rehab for L5 s1 herniated disc and pain pills 25 pound lift restriction at work even so i am in extreme pain all the time and this treatment did not work it has been 1 month now i have MISSED 2 WEEKS FROM WORK DUE TO PAIN AND CAN NOT BE COMPENSATED FOR IT BECAUSE OF HIM AND HIS INSURANCE COMPANY MANNER OF DOING BUSINESS IT IS LIKE THEY DO NOT CARE ABOUT YOU AND IT IS A MONEY THING HE WORKS NOT FOR HIMSELF BUT FOR THE INSURANCE COMPANY TO SAVE THEM MONEY AND LETS YOU GO IN PAIN AND STRESS.