Rate Now
Share Your Experience
Have you seen Dr. Philip Micalizzi?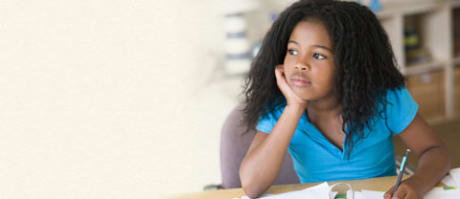 ADHD
Attention Deficit Hyperactivity Disorder (ADHD), including the different types and who gets them.
36 Ratings with 19 Comments
5.0 Rating
November 17th, 2016
5.0 Rating
February 12th, 2016
A Fine Doctor
Dr. Micalizzi has a calm, conservative approach to problems, which is something you rarely see in money-grabbing doctors these days. He is my neurologist and also treats other members of my family. I have been to many doctors in my life, and have found him to be no worse than others, and better than most.
5.0 Rating
November 24th, 2015
A Very Good Doctor
I have been a patient of Dr. Micalizzi for many years now. I find him to be a very thorough and very caring doctor. I know that I am in good hands with him. I tried a different neurologist once, a Doctor Hamid Sami, and he misdiagnosed me, then told me he didn't know what was wrong with me and I should go some place else. He was extremely rude, showing no interest or concern for me at all, sitting in his chair and picking his nose while I talked. I left his office not knowing which way was up. I returned to Dr. Micalizzi and would never go any where else again. I think he is a wonderful doctor.
1.0 Rating
November 14th, 2015
I am thinking of suing this man for malpractice
1.0 Rating
July 21st, 2015
a complete waste of time.
A very negative experience would be a understatement. You Would think a true neurological exam would take more than 15 minutes. You think a doctor with some 28 years experience would ask you more than a handful of questions and actually listen to you. Guess i was wrong. Please do yourself a favor and go to a true health care professional.
1.0 Rating
June 5th, 2015
Misdiagnosed Patient
I went in with a list of symptoms I had been having for awhile. Unfortunately, I have been ill, being chronically fatigued, dizzy, short term memory loss, chronic neck, back, spine, ear, and eye pain, headaches, and no energy. This doctor had been bad talking the previous patient with the secretary as I could clearly hear him before entering the room. He checked my eyes, my reflexes, and had asked me if I had a family history of anything. I had said yes to cancer, but he cut me short saying that's not what he meant. I read off half of the symptoms had been encountering before he interrupted me to tell me that the symptoms I had were all over the place. I told him I wanted to give him the full list to be able to help him in possibly getting a correct diagnosis or tests that I might need. I had told him of what I read in legitimate clinics, as I had previously managed a medical office before and am aware of correct informational websites including WebMD. He stated that the information I had questioned him was incorrect, and doubted what I read including my knowledge. He said I had a healthy neurological exam, though he claimed I had many different things that were wrong, but had nothing to do with neurology illnesses. He claimed he thought they were ll due to depression, then had continued to ask if I had any MRI's before. After I told him I did and what they came out positive for, he claimed I had none, it was simply depression...and if he were to order me an MRI, he told me he was 99.9 % positive it would come out negative. I then check up on here after my appointment what had occurred to other patients he has seen, and everyone of them says the same, except for the ratings that note 5 stars, which all seem to be fraudulent if you ask me, probably written by himself to bring up his one star ratings from the real folks who had had seen and pushed aside their symptoms, passing them all as depression, made up, or inside their head. One other note, the patient to had been in before me had told be while we were sitting out in the lobby that she had twice encountered blood clots in the back of her neck that another doctor had claimed to be inoperable, as this doctor noted to her that she would be fine, let her go after her 15 minute appointment without even order g her an MRI as well. So as we all can guess, her appointment had be a waste of her time, as she will now need to see another neurologist because this one had brushed her off before me. Who knows, from what I have read here, maybe everyone's MRI will come back with no diagnosis because he has his brother reading them who more than likely doubts everything a patient brings to the table as well. As we now know, everyone is going to him, and he can only come out with a psychological diagnosis of depression, not having a degree in psychology and not ordering MRI. Yes, it was definitely a waste of an appointment for me as it was the other woman before me. I surely hope that neither one of us end up in the hospital anytime soon for something truly wrong in his field of practice, because I will make note that I had an appointment with him, and I was brushed off for care like everyone else. Any doctor that has nerve to stand in his front office and talk poorly aloud to his single person senior staff member about one of his patients is truly a failure from day one. It's too bad he didn't have enough dignity and class to keep to himself. As this showed his true character as a person, and has lost myself as a patient. By the way, there is only one person working the office. He walks in his own patients... No medical assistance, physician's assistants, and other staff other than a secretary. Best wishes to you all.. Sincerely, Misdiagnosed Patient
1.0 Rating
May 21st, 2015
Pretty much an insurace doc i dont think he even knows how to read mri reports nevermind the pictures themselves very arrogant in my opion i cant belive he even rates 2 stars after reading the post . If your having trouble and need to consult with a neuro i would definately FIND ANOTHER DOC i thought i saw and heard it all being a combat medic and an emt ivdo for a good number of years just goes to show you can always learn something unless your this guy
1.0 Rating
May 18th, 2015
OMH
1.0 Rating
January 27th, 2015
patient
The guy is a jerk. He is a paid gunslinger for insurance companies attempting to get out of paying claims. My MRI's clearly showed several herniated disks and he attributed my pain to depression. He should stick to what he knows (still wondering what that is) and leave psychiatry to Board Certified Psychiatrists. Read some of his other patient reviews and notice how many times he tells patients "your depressed, its all in your head".
5.0 Rating
July 24th, 2014
A Great Doctor
5.0 Rating
November 16th, 2013
A very good doctor
1.0 Rating
May 3rd, 2012
As husband says - Dr Micca-lazy
I had a stroke a the beginning of November. As my first appointment with a non hospital neurosurgeon, I went to Dr Miccalizi in mid December. I waited 45 minutes to be seen, then I had the appointment where I felt condescended to and the kicker was being told I didn't need to go back (I had a stroke at age 30 - I think it might need to be watched). Since then I have started going to the stoke center at Yale which even with the extra drive is worth it.