Rate Now
Share Your Experience
Have you seen Dr. Philip Silverstone?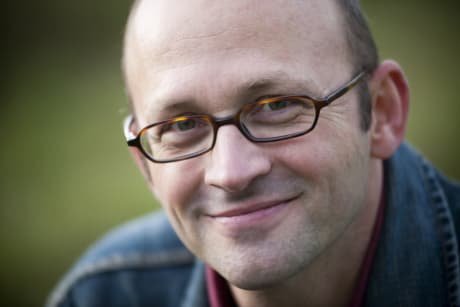 Chronic Dry Eye
Get the facts about chronic dry eye, including the causes, symptoms and doctors who treat this condition.
Quality Rating
Highly Satisfied
27 Ratings with 7 Comments
5.0 Rating
July 21st, 2017
Excellant
5.0 Rating
July 18th, 2017
Wonderful Doctor
5.0 Rating
June 8th, 2017
Personal and Attentative
1.0 Rating
October 28th, 2015
I was treated by Dr Silverstone for glaucoma. This dr struggled for years with me trying to control my eye pressures. He kept switching eye drops causing bad reactions. He seemed frustrated not knowing what to do yo control the situation. after I suffered vision loss from the pressures , he FINALLY referred me to a local glaucoma specialist. I transferred there and was placed on an eye drop that controlled me perfectly for years! Silverstone delayed in referring me to the specialist when he knew he wasn't capable himself. Guess he wanted to keep chatting my insurance. He dialed me at every single visit-which is not nesasary for glaucoma. The office staff was always rude and short. Stay away, I lost 20 prrcent of my vision because of this.
5.0 Rating
June 11th, 2012
Terrific doctor
I feel confident I'm receiving the best care for my eyes. Dr. Silverstone is knowledgeable, thorough, friendly. He has never suggested a procedure be done that wasn't necessary or scheduled anything that wasn't essential. I had eyelid surgery performed by him and found him to be conservative and careful--turned out perfect. A highly-qualified physician!
2.3 Rating
March 25th, 2012
unhappy
2.3 Rating
December 29th, 2010
hype? poor office professionalism
For the amount of hype this doctor gets I would think he would have some qualified office staffing. I watched a women struggle to get out of her chair as the doctors assistant (red haired women) stood there for minutes watching the customer instead of walking over to lend a helping hand. When you deal with the women at the desk when entering there office(s) in milford and orange you get the feeling that there doing you a favor by allowing you to be there, opposed to a welcome reassuring feeling. It is almost like the staffers are there to collect a check rather then there to serve and be compassionate. It is almost like there thinking about there next Twinkies break or there social life. I have seen this countless times in many offices so it is not just this office. The fact that they ask sick or tired or visually impaired people to give the same information every time they come to the office is horrible, it shows they don't even know there patients or review the days patients ahead of time.Never taking consideration on the struggles the patient may be going through.You go into a room with a assistant for 20 minutes, and they run bunch of basic tests. I feel this is done just to stall while doctor is seeing more patients and allows for them to double there customer load and doubling there income at the same time.So after the assistant asks you simple questions that they should already know because its all in your folder and does some tests on vision you wait 10 to 20 minutes or more sometimes in the same room or they shuffle patient to another room. Then after all this you finally see the great doctor Philp Silverstone for about ten minutes maybe 15 minutes. Yes he seems like a nice enough guy, but the follow up is not good and when he comes in to speak to you it feels like its the 1st time no matter how many times you have been there just like the front desk people without the rudeness or nonprofessional treatment.What surprises me is the hype for this doctor. The overall poor treatment and lack of feeling that my interests or needs are being first and foremost is concerning to say the least.I am posting this hoping that they read it and work on these serious problems for the sake of people going there expecting a first class operation and being cared for in a way that you feel someone at there office actually does care.
5.0 Rating
July 21st, 2017
5.0 Rating
July 18th, 2017
5.0 Rating
June 16th, 2017
4.0 Rating
May 16th, 2017