Rate Now
Share Your Experience
Have you seen Dr. Philip Weintraub?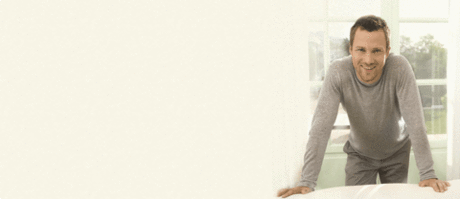 Erectile Dysfunction
Get the facts about erectile dysfunction (ED), including the conditions and medications that can cause it.
Quality Rating
Highly Satisfied
16 Ratings with 3 Comments
1.0 Rating
August 8th, 2013
Dr. Weintraub: Medical Un-professional (worst doctor ever)
After my experience with Dr. Weintraub, I was left thinking: Oh I get it, this man must have entered the medical profession ironically. This is the only way that his existence as a doctor made sense to me. Dr. Weintraub does not care at all about the well-being of his patients. He is notoriously late to appointments and, yes, even to surgeries. I was admitted into a nearby hospital for kidney stone removal, and he was assigned as the doctor who would perform the surgical procedure. My surgery was scheduled for 11: 30 a.m., but did not get underway until a little after 10 p.m. Among the reasons given for the delay: Dr. Weintraub was stuck in traffic. When he finally did perform the shockwave lithotripsy, the kidney stone, unfortunately, did not break into pieces as it should have. He scheduled a follow-up appointment the next week. When I arrived at his office, I waited over 45 minutes. WIth the experience of having to wait for Dr. Weintraub an entire day without food or water still fresh in my memory, I went to the front desk to inquire about his whereabouts. I was told that, oops, he had forgotten about me. He returned to tell me that he would have to perform the procedure a second time, but only if my health insurance plan was one that his practice would accept. Fair enough. After having his office staff double-check their coverage policies later that day, he called me and let me know that, in fact, he could not perform the procedure a second time, and that I would have to go elsewhere. Except: the tube that he had inserted into my ureter as part of the procedure was still in my ureter. He said the removal was no longer his problem, and that was that. He, in fact, did not even care to fully complete the procedure he started. Apparently, in Dr. Weintraub's moral universe, it is acceptable practice to leave a tube inside someone's body, a tube that he, himself, inserted. When I did have the tube removed, I found that it was a simple, 3-second procedure. Dr. Weintraub is clearly not someone who entered the medical profession to save lives, or even to do the bare minimum to ensure the well-being of others. If you have any choice in the matter, avoid Dr. Weintraub at all costs
1.0 Rating
August 19th, 2012
Horrible
I was told Dr. Weintraub is a good doctor. I have Lupus and it has caused severe problems in my kidneys. I saw him on 2 occasions and thought he was knowledgeable. I felt comfortable with him as my doctor. However, recently I developed the most severe UTI infection I have ever had. I have kidney stones and will always develop them so the pain associated with infection was bad based on the amount of blood in my urine. I also had a fever and was in extreme. pain. My primary care doctor was so concerned, he wanted me admitted to the hospital. I was relieved because I thought Dr. Weintraub was going to solve my current problem.He did the exact opposite. He only looked at the tests I had done after several days in the hospital being treated with antibiotics. Of course they had improved because of the amount of antibiotics I had been given. He also said he didn't believe there was anything wrong with my kidney. I am now about of the hospital and my fever is over 100. I also started peeing blood again. The last word I heard from Dr. Weintraub was that I was 100% and to enjoy my hospital stay. Thankfully there was another on the floor who completely disagreed. That doctor is the one who should have been my treating doctor for my entire visit.
5.0 Rating
September 14th, 2011
Attentaive dr and always available
5.0 Rating
April 7th, 2017
4.0 Rating
April 7th, 2017
4.0 Rating
December 6th, 2016
5.0 Rating
June 27th, 2015
3.0 Rating
April 29th, 2015
3.7 Rating
January 16th, 2015
5.0 Rating
December 4th, 2014