Rate Now
Share Your Experience
Have you seen Dr. Phillip Aguilar?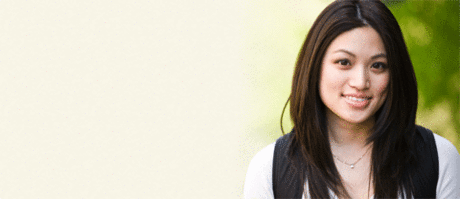 Birth Control
Get the facts about birth control so you can decide which type is right for you.
35 Ratings with 10 Comments
1.0 Rating
February 22nd, 2016
I HAD SURGERY AND I NEEDED PHYSICAL THERAPY TO CONTINUE MY HEALING PROCESS I CALLED MULTIPLE TIMES TO ASK MY PRIMARY CARE PHYSICAN TO SEND A REFERRAL FOR PHYSICAL THERAPY IT TOOK OVER A MONTH TO GET THE REFERRAL, BECAUSE OF THAT MY HEALING HINDERED. FOR PATIENTS THAT MIGHT BE LOOKING FOR A DOCTOR THIS IS HOW I WAS TREATED BY DR. AGUILAR'S OFFICE.
2.3 Rating
April 7th, 2013
First Visit
I was surprised to see the history of ratings and how a similar pattern still exists with my recent visit. I was on the phone with someone about finding the location since it was my first visit and the person quickly cut me off, and handed me off to the front desk person that patiently took just an extra 1 minute to explain the directions clearly, instead of blowing through like a freight train. Secondly, the doctor was a little condenscending at first, but then warmed up a bit as we got into the details, of which he did a superb job. Not sure if these are subconscious acts within their office culture in screening out patients that they could care less if they came back and are selective about what types of patients they prefer to see. But there certainly are mixed signals about their customer service skills, it's a very commanding environment and you better not cross the line. If you do what you're told you'll be fine. Not sure that I'll go back.
2.3 Rating
March 3rd, 2013
RUDE!!
The nurse was super rude- dont know why! There was not a single patient waiting, but she acted as if it was such a burden just to usher us in. No hello, no greeting. The doctor was rude, and condescending, to say the least! Acted like he was the smartest doc on the block! Will NOT step in there again. If you are in the business of medicine, atleast get some good bedside manners!
5.0 Rating
January 16th, 2012
Satisfied Patient
I've been seeing Dr. Aguilar for a few years. I like his demeanor and how he explains things to me. His nurse, Michelle, has always been with him and I find her very knowledgable and helpful with referrals, etc. I will agree with the reviews of the others on the front desk service. They have had some turnover at the front desk and some of the girls have been very BAD. In fact, one time I even mentioned the incompenence to Dr. Aguilar. He seems to be already aware. However, on my last visit, I was surprised to be greeted in a friendly manner by a very compentent young lady. I hope she sticks around, because I do like Dr. Aguilar and Michelle.
3.7 Rating
January 8th, 2012
Office staff/Michelle sometimes acts like dealing with the patients is such a burden, like they are inconviencinced when we call for an appoitnment or when we are there for treatment. Our family DR's are usually become like family to us so its disconcerning when we are treated so unwelcoming during our visit/treatment.
1.0 Rating
October 25th, 2011
great doctor HORRIBLE staff!
ive had the worst experianced, i got blown off by the front desk, nice but still blown off. the doctor is amazing takes his time, cares about his patients but not worth the crap i went through. i got hung up on and yelled at, treated like i was worthless and like i was a child.the pcp michelle forgot to put my referral in so i missed an appointment that i had waited for a month, ive constantly had to call during the past two months to make sure my code was put in through tri care which it wasnt, my ob/gyn had to call 30 min prior to my second appointment and then was yelled at by this lady, when asked who was in charge of her she said herself.she has no regards to anyone. HANDS DOWN WORST EXPERIANCE EVER!
5.0 Rating
September 15th, 2011
1.0 Rating
April 9th, 2011
5.0 Rating
February 10th, 2010
Very Charismatic Doctor
1.0 Rating
December 29th, 2008
Terrible Doctor
2.0 Rating
February 23rd, 2017
2.0 Rating
February 21st, 2017