Rate Now
Share Your Experience
Have you seen Dr. Phillip Alston?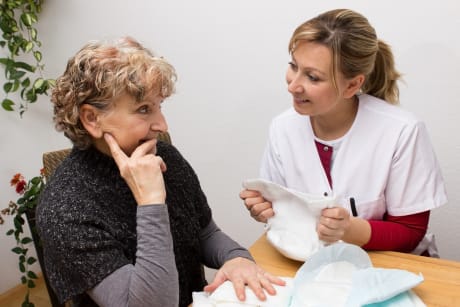 Urinary Incontinence
Learn about the symptoms and causes of urinary incontinence or urge incontinence.
Quality Rating
Highly Satisfied
17 Ratings with 6 Comments
5.0 Rating
May 30th, 2014
new patient
1.0 Rating
July 18th, 2011
Not so nice, appeared not to care, and real short with me.
He told me to see my PCM for a rash and said it wasn't his job. Turned out I went on in pain and itching like crazy for something as simple as foliculitis. They told me that they have to charge for ultrasounds. I understand that ultrasounds cost money, but saying "HE" has to pay off that old machine. And how it costs SOO much to run the machine. UAMS did my ultrasounds, even when I didn't ask. They told me the sex of my baby, and didn't mention charging me. UAMS printed out pictures of ultrasounds and recorded video of the ultrasound on DVD for me.
3.7 Rating
November 17th, 2010
I was referred to Dr. Alston when I moved to Arkansas in the middle of a pregnancy in 2006. Dr. Alston was wonderful about caring for my high-risk condition during that pregnancy. However, Dr. Alston was not on-call the night my baby was born, and Dr. Mark delivered her. When I became pregnant again in 2009, I went back to Dr. Alston. All went well during that pregnancy until the day of delivery. Dr. Alston showed up to the hospital unshaven and dressed for playing golf. I had the sense that he wanted to hurry the delivery along. After he made the comment that my baby was sitting high, he proceeded to break my water in the hopes that the baby would come down and speed up the dilation and delivery. What happened instead was that the baby's umbilical cord came out and cut off her circulation, and I was rushed to the OR for an emergency C-section. In the rush to deliver my baby as quickly as possible, he also cut her head open in two places. The cuts were minor and only required surgical glue to close them, but it was scary all the same. She now has two very faint little scars on her head that are covered by her hair. My incision was very large, and I lost a lot of blood. I was given blood transfusions after 4 days in the hospital. 15 months later, I have been experiencing strange pains during my menstrual cycle. When I looked up my symptoms online, it seemed that I might be dealing with scar tissue or endometriosis - both of which could be directly linked to the C-section. When I called Dr. Alston to ask about it, I was told that it sounded more like a bowel problem and that I could try a certain medication if I wanted, but it probably wouldn't help. I felt like he was brushing me off and trying not to associate my current problems with the C-section. I called another doctor for a second opinion, and he immediately said that it sounded very much like a problem with scar tissue. He had me make an appointment immediately...I am hopeful to have this problem resolved and be free of the pain caused by a C-section that could have been prevented. Dr. Alston and his nurse are very kind people, and I do not wish them any ill. I have not and do not intend to pursue legal action against him - it was a mistake with no mortal consequences. However, I do believe that he was careless in the way he handled my last pregnancy, and I have had lasting issues because of it. My husband and I are trying to have another baby - if I do become pregnant again, I won't go back to Dr. Alston, as nice as he is. I do not want a repeat mistake. My advice - choose Dr. Alston with caution.
5.0 Rating
October 26th, 2010
Dr. Alston really to the time to listen to me. I felt like he really had an interest in what I was saying. I will caution you that he is extremely blunt. If you require delicate handling, I suggest you prepare for your visit with him. He will shoot you straight and answer any questions you have, just don't expect them to me be sugar-coated. But all and all he is a super great doctor with an amazing staff.
5.0 Rating
October 13th, 2009
Years of great service
I becam a patient of Dr. Alston's in 1990. Not only have I seen him for over 19 years, but I have referred my sister, mother, and both my daughters to him.Even though the front desk staff has had it's normal turn over, he has had the same nurse the entire time I have been his patient. Not only is he an excellent physician, he must be a great boss. :-)I have experienced some abnormalities regarding my health and he has always been on top of the issue.Be assured you have chosen the best.
5.0 Rating
August 17th, 2009
My husband and I have been very pleased with Dr. Alston. This is our first pregnancy, and didn't know what to expect. He is a very traditional doctor, with great bedside manners. We didn't realize it in the beginning that traditional was exactly what we wanted. I recommend him to anyone who is pregnant and looking for a doctor.
5.0 Rating
February 23rd, 2017
5.0 Rating
January 18th, 2017
4.0 Rating
May 13th, 2015
5.0 Rating
April 14th, 2015
Nearby Doctors

Dr. Phillip Alston is similar to the following 3 Doctors near North Little Rock, AR.