Rate Now
Share Your Experience
Have you seen Dr. Phillip Gilson?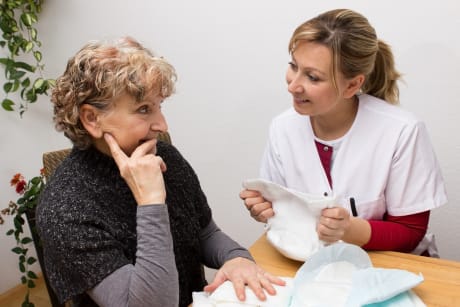 Urinary Incontinence
Learn about the symptoms and causes of urinary incontinence or urge incontinence.
52 Ratings with 13 Comments
1.0 Rating
August 23rd, 2017
Still Hurting
I am only one of many men that this guy is butchering . He is giving men vasectomy, but either not doing it correctly or he isn't gentle enough. Everyuone of his patients that I have spoken with are either still hurting, more than 6 months post surgery, or have hurt for year afterward. This man should not be allowed to practice medicine anymore and should have his medical license stripped.
1.0 Rating
May 17th, 2017
1.0 Rating
October 7th, 2016
I would not choose this doctor. After my surgery. I had an appointment. And it was canceled as I was walking into his office. Then his assistant seen me. Made another appointment. It was canceled, for unforeseen reason. Rescheduled with his assistant and three times they were rescheduled with her , for unforeseen reasons. When you have problems and have reported them to his assistant and the person on the phone doing the scheduling. And still no appointments. They all get canceled. So I am searching for a physician who can see me.
5.0 Rating
February 11th, 2016
I had no problems with Dr. Gilson....He sat and talked to me, he didn't have his hand on doorknob running to next patient. Followed up w office visit after surgery. Follow up phone calls? From Suricare Center/or his nurse not Dr. Gilson himself. Only complaint is phone msg left are not always returned by his nurse who is also some of the other drs. phone nurse ....Maybe he wasn't in that day??? Bummer of having to speak to a machine.....Todays NEW humans.
1.0 Rating
November 24th, 2015
1.0 Rating
October 1st, 2015
Pitiful
This doctor made my 82 year old Grandmother cry. My 85 year old Grandfather has prostate cancer and dared to get a second opinion elsewhere. My Grandparents are some of the sweetest people in the world. This doctor was extremely rude to both my Grandparents. I have half mind to give him a piece of my mind. What a jerk. My Grandparents are going elsewhere.
5.0 Rating
July 18th, 2015
1.0 Rating
February 6th, 2014
Have written a review before. This doctor would have a ZERO rating if it was allowed. You have to select one star. I'd put zero as I'm sure every other one who has rated him would. Since seeing him, I went to a very good urologist in Vanderbilt medical center - outside of Nashville, TN. A two and half hour drive from here! AND with the help of my gynecologist and this urologist in Vanderbilt, I now feel VERY healthy and positive I am on the way to feeling so much better than I ever believed was possible. I was that sick and this Dr. (Gilson) stated I was not in pain and furthermore, asking for pain medications from the receptionists?? Not him?? Beware of this doctor.
1.0 Rating
December 11th, 2013
Completely Unethical!!!
After a week of being in pain, this doctor never called me back with any of the unnecessary tests results. Told me I was not in pain, I never saw him for pain (it was flank pain due to a 1 inch kidney stone), but yet he wrote me a script for percocet, had an xray taken, CAT scan, and ultrasound. He basically argued with me on the phone. I found a wonderful doctor a week later. Dr. Anvita Sinha who immediately diagnosed the problem (the stone of course) did a lithotripsy procedure and now I am pain free! Dr. Gilson deserves a dose of his own medicine. Uncaring and unprofessional!
1.0 Rating
October 28th, 2013
1.0 Rating
October 1st, 2013
Seriously I had to wait until today after my appointment to get anything for pain. I have been suffering with acute pain for a week. The office got my results last week. I have Edema & blood in urine. Possibly cysts or stones. They told me if my symptoms got worse over weekend go to nearest emergency room. I wonder if Dr Gilson would treat his family member this way or better yet himself?? This Dr is just treating the symptoms & I still do not have a conclusive diagnosis. I will be seeking a 2nd opinion not affiliated with this group.