Rate Now
Share Your Experience
Have you seen Dr. Phillip Kingma?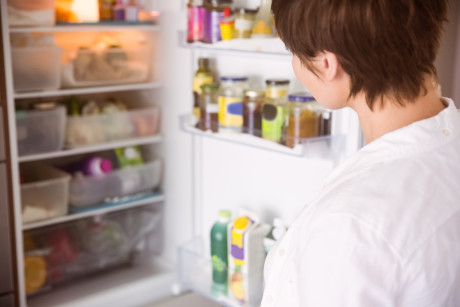 Binge Eating Disorder
Get the facts about binge eating disorder, including symptoms, causes and related conditions.
35 Ratings with 18 Comments
5.0 Rating
February 3rd, 2017
Great Bedside Manner
Dr. Kingma has a great beside manner. I've worked in healthcare with doctors for 40 years. He is very re-assuring and confident and you know he cares. You can tell his Nurse Practitioner cares. I am very happy with his clinic.
5.0 Rating
January 28th, 2017
Very pleased
5.0 Rating
January 28th, 2017
Very pleased
5.0 Rating
October 5th, 2016
1.0 Rating
August 6th, 2016
2.0 Rating
May 23rd, 2016
Frustration
As a new patient coming from out of town, I was not given any information where the office was located. I am new to the Indy area. I looked up the address from this website, low and behold, it is incorrect! I called the office after arriving at the wrong address only to be told that the office had moved. I did not have a long wait in the waiting room, however once back in the room, I waited over 90 minutes. I was referred to Dr Kingma because he had hours at Rushville County Hospital, near where I live. Once I finally got to talk to Dr Kingma, he announced he was no longer going to be seeing patients in Rushville. So, If I stay with him, I will have to drive 40 miles every month for my scripts. Had I known Dr Kingma was no longer seeing patients in Rushville, I would have asked for a referral to a Dr closer to me. I waited 6 weeks for this first appointment. The appointment went okay. Dr Kingma listens, though is a bit smug. I needed to find medication on Medicare formulary. He did not push injections for my situation. But one of the meds required a PA and his office has not followed through. And he did not give me enough information on what switching pain medications would be like. I had a few hellish days.
3.0 Rating
January 27th, 2016
1.0 Rating
August 18th, 2015
At my first appointment, he treated me like a "drug seeker". "You are on Suboxone, and you know drug addicts take that." When my husband offered information , Dr. Kingma put a hand in front of his face and told him that he was wasting his time, insurance money time and patient time. He was just rude and uncaring.
1.0 Rating
March 2nd, 2015
1.0 Rating
February 19th, 2013
HORRIBLE, HORRIBLE DOCTOR
Dr. Kingma, though smart and knowledgeable, is a egotistical, self-serving, narcissist. My first visit went pretty well, except for two rude comments he made, which I overlooked. When I went back for my first set of injections, because I have a high tolerance to pain meds, and to conscious sedation (which he was aware of), I did not get sedated enough to be comfortable during the procedure. During the first injection, I let out an inadvertent Yelp because it hurt. He then scolded me like a 5 year old, by first and foremost telling me that the walls were thin, and he had patients all around me, that he could NOT have hearing me yell. He then threatened to stop the procedure if I could not "control myself". He was CLEARLY more concerned about his OTHER patients, and their perception of him, than he was with the comfort of the patient RIGHT IN FRONT OF HIM. There were no apologies made for hurting me, and no attempts made to make me more comfortable during the second injection. I white knuckled it and sobbed thru the 2nd injection. He is a HORRIBLE doctor who only cares about money. DO NOT GO TO THIS DOCTOR!
1.0 Rating
November 15th, 2012
1.0 Rating
April 21st, 2012
This Dr. is the rudest one that I have ever been too in my life! I walked out of the office after he smarted off to me after the second time, which I overlooked the 1st one. The office visit I ended after about 5 minutes of belittling me. I would never recommend this Doctor and will never go back to him! My rating of him is an F! Don't waist your time or your money on him! Plus I waited for 1 hour and 45 minutes total!